Marco Silva says Everton's full focus is on chasing possible Europa League qualification
Last Updated: 25/04/19 5:19pm
Marco Silva says Everton have made preliminary plans to shape their squad for next season but has stressed their full focus is on their remaining three Premier League matches.
Everton are one of four clubs - alongside Wolves, Leicester and former club Watford - in strong contention to finish seventh, which could be enough for the Europa League should the latter not win the FA Cup final against Manchester City next month.
Silva led his side to an emphatic 4-0 home victory against Manchester United last Sunday and the Toffees next visit Crystal Palace on Saturday before games against Burnley, live on Sky Sports, and Tottenham complete their campaign.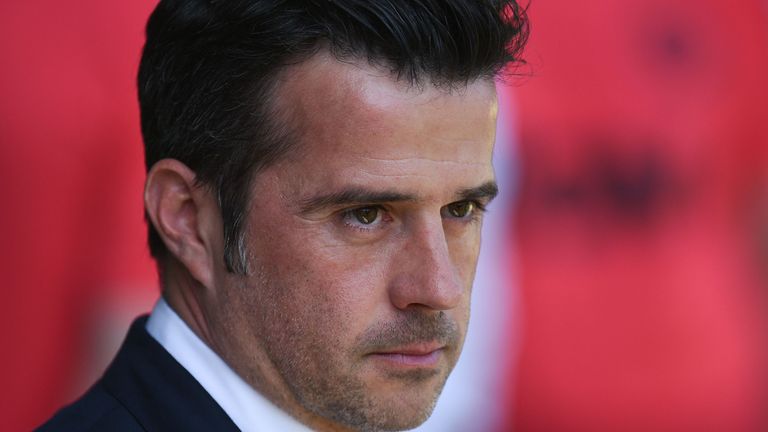 When asked whether seventh would be a success in his first season at Goodison Park, Silva said: "We have to keep fighting. We are not in seventh.
"It is not the most important thing in this moment. We have to keep fighting and proving our quality. We have to win the matches also.
"At the end we will talk about the season and my feeling. Our goal since the first day of the season hasn't changed. Our goal is there, it's open, to fight and stick together.
"It's tight, the competition (for seventh). Some clubs are doing a really good season also. We have to keep doing our job as best we can and at the end we will see our position in the table."
Race for seventh in the Premier League - Remaining three games
| | | | |
| --- | --- | --- | --- |
| Seventh: Wolves (51 points) | Eighth: Watford (50 points) | Ninth: Everton (49 points) | 10th: Leicester (48 points) |
| Watford (A) | Wolves (H) | Crystal Palace (A) | Arsenal (H) - SSPL |
| Fulham (H) | Chelsea (A) | Burnley (H) - SSPL | Manchester City (A) - SSPL |
| Liverpool (A) | West Ham (H) | Tottenham (A) | Chelsea (H) |
Silva says the club have made initial preparations for next season - no matter where they finish - including recruitment.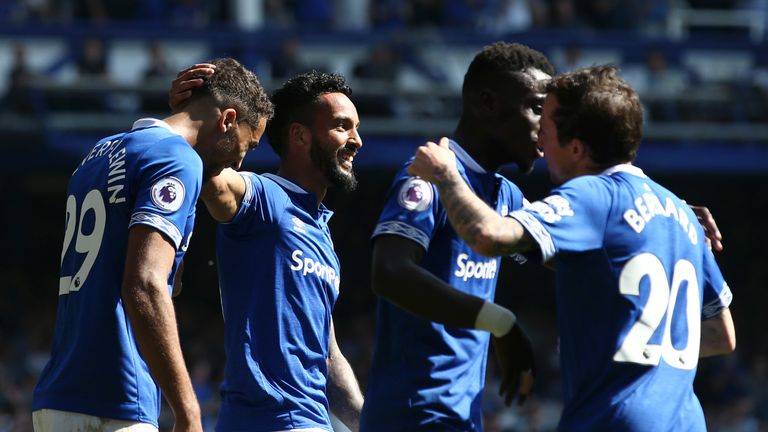 Everton were busy in the summer transfer window last season following Silva's arrival, including the signing of Richarlison for a fee in the region of £40m, but the former Watford and Hull boss says his focus is simple.
"We are preparing everything. That is normal," he said.
"We don't look for nothing more than Palace and Burnley even if I have my normal meetings with our structure.
"There's full focus on Palace. I'm looking for nothing more."
Everton are in battle to improve on last season's eighth-placed finish in the league and Silva admits the very least the club should be aiming for is year-on-year progress.
When asked whether a top-six finish next term was achievable, he added: "What is realistic for me and has to be our ambition as a club is to give the right steps to improve every season.
"This season was clear for us - we should do better than the previous season. I am not just talking about the table but everything in general. The whole picture (at the club).
"The next season will be the same. Of course, in the right moment we will talk about next season. It is not right moment to talk now."