Confidence may have grown among Tottenham fans that they can still catch leaders Chelsea, but captain Hugo Lloris insists the primary focus is on ensuring Spurs secure a top-four finish.
Antonio Conte's Blues seemed to be strolling to the title as the Premier League entered its penultimate month, only to stumble with a shock home loss to Crystal Palace on Saturday that trimmed their lead down to seven points and heartened the chasing pack.
But Lloris refused to be drawn into title talk, saying: "Honestly, it doesn't change my mind or the minds of my team-mates.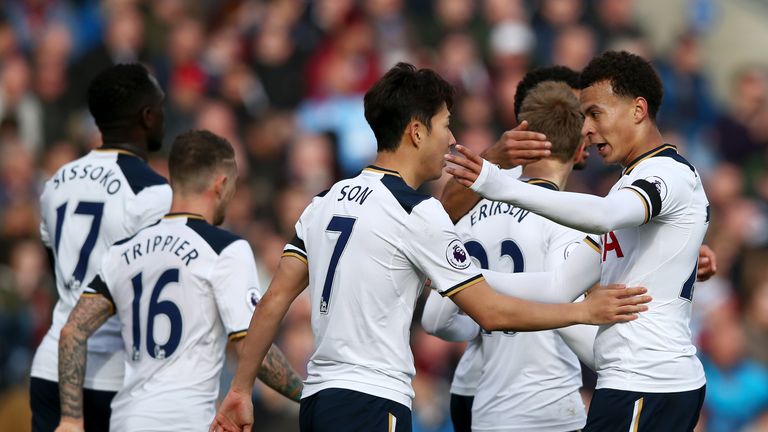 I prefer to look backwards and to look at what is happening behind us.
"We're still focused on ourselves. We need to carry on because it's very tight in the league behind us.
"Anything can happen so it's important to stay involved, to stay together and keep fighting until the end because we want to finish as high as possible in this league and be back in the Champions League.
"We don't talk about the title because even seven points is a big gap at this stage of the season.

"I prefer to look backwards and to look at what is happening behind us because this is the final race. It's a key moment of the season."
As for Saturday's 2-0 win at Burnley, the Frenchman added: "We showed great maturity in our performance. It was not a great team performance, but it was very serious, very concentrated.
"We were very applied at the back and togetherness is the key in our team because we know we have the talent up front to score."