Mauricio Pochettino rubbishes Xavi's claim that Manchester City could buy Dele Alli
Spurs coach believes Xavi linked England midfielder to Manchester City because the pair are enemies
By Jefferson Lake
Last Updated: 26/04/17 2:48pm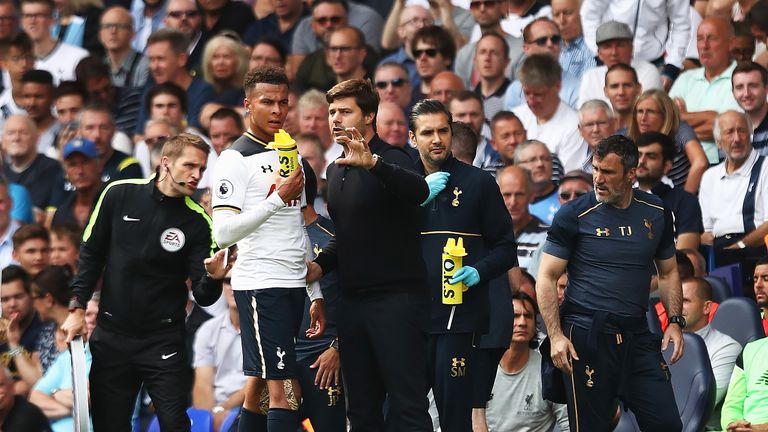 Mauricio Pochettino says Tottenham have no intention of selling Dele Alli to Manchester City despite Xavi's claims Pep Guardiola is interested in the player.
And the Spurs boss has described Xavi as someone he regards as an "enemy" from their days as opponents in La Liga.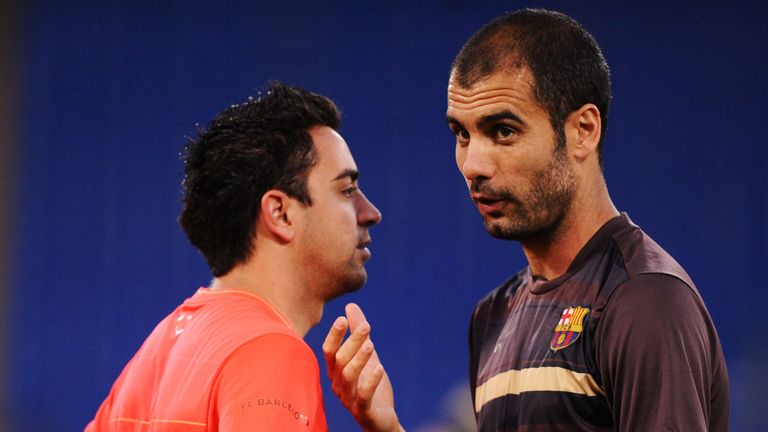 Barcelona great Xavi praised Alli as "one of the best in Europe" and said his friend and former manager Guardiola would like to bring him to the Etihad this summer.
But Pochettino believes Xavi only made such comments because he "hates" the Argentinian due to the fact he managed and played for Barcelona's city rivals Espanyol.
"He's in a period when he loves to talk, he's in Doha [playing for Al Sadd] and listen, he was Barcelona player, he's my enemy," said Pochettino of Xavi ahead of his side's trip to Crystal Palace on Wednesday night.
"He tried to destroy our focus to win because he hates me because he's Barcelona - player, fans, you know.
"I know him [Xavi] very well, I played against him a lot and when I was a manager [at Espanyol]."
Pochettino recounted a story from the playing careers of both men to illustrate his distrust of Xavi, when he won a penalty which Zlatan Ibrahimovic scored to give Barcelona a 1-0 win over his Espanyol side in a match in December 2009.
"Yesterday there was Thierry [Henry] here and we remembered the game that he [Xavi] cheated the referee," said Pochettino.
"He fell down, it wasn't a penalty, but Ibrahimovic scored for Barcelona and they won the game.
"The marking man was Raul Baena, Xavi fell down and said 'penalty', they gave a penalty.
"After, in the video, it was very funny because no one touched him and everyone in the media was saying no, no trust me - it was a penalty. Come on. It goes from lie to lie to lie.
"He is working for Manchester City, maybe? He wants to help Guardiola and [Vincent] Kompany."