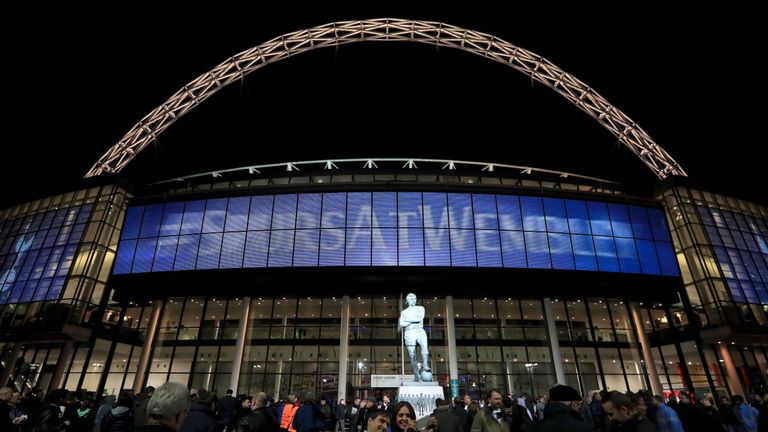 Tottenham have sold out all 40,000 tickets for the 2017/18 season at Wembley.
Spurs will play their home matches at the national stadium as work continues on a new 60,000-capacity stadium next to their old ground at White Hart Lane.
Season tickets have been limited to 40,000 because Spurs have made agreed to give local residents priority access to 5,000 tickets as part of planning obligations for their season-long relocation.
A statement from Spurs said: "Season Tickets for the 2017/18 season at Wembley Stadium, connected by EE, are sold out.
"Ticket sales have been capped at 40,000 to ensure all are guaranteed a seat at the new stadium, where we also have a planning obligation to give priority to local residents to take up a further 5,000 season tickets."
Mauricio Pochettino's side will play their first game of the season at Wembley when they host Juventus in a preseason friendly on August 5.
Spurs' first home match in the Premier League comes against champions Chelsea on August 20, live on Sky Sports 1 HD.