Danny Rose would consider Chelsea or Man Utd move if Tottenham plan to sell
By Lyall Thomas
Last Updated: 10/08/17 3:32pm
Danny Rose would consider joining Chelsea or Manchester United before the transfer deadline if Tottenham are prepared to let him go, Sky Sports News understands.
On Thursday morning, the England left-back was quoted in The Sun newspaper stating "time is running out" for him to win trophies and he would have "no qualms" telling the Spurs hierarchy how he feels.
Boss Mauricio Pochettino has so far had a good relationship with Rose but the club are yet to make an addition this summer while their top-six rivals have all strengthened, and the 27-year-old wants to see more top players arrive.
The left-back has not asked to leave Spurs and still has four years left on his current contract, after spending a good deal of last season out injured.
But he said: "I am reaching my peak and probably only have one more big contract left in me.
"Time is running out and I do want to win trophies. I don't want to play football for 15 years and not have one trophy or one medal. That's not what I'm about.
"I'm not saying I want out but if something came to me that was concrete, I'd have no qualms about voicing my opinions to anyone at the football club.
"I would love to see more signings. I want world-class players to come through the front door to make you fight for your place, not players you have to Google and say 'who's that'?"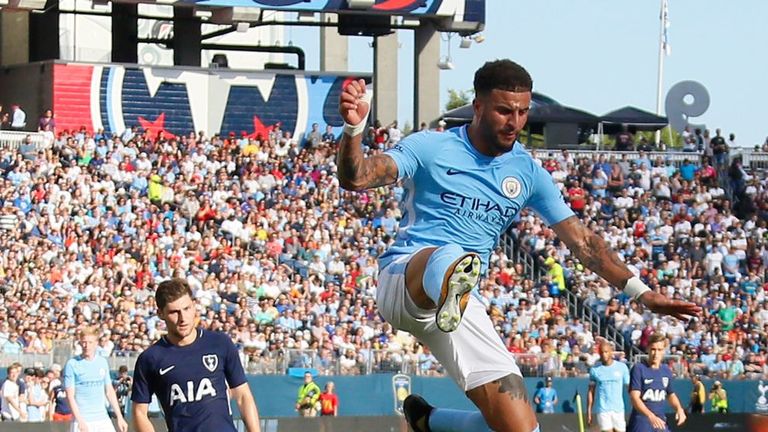 Manchester United have said Rose is NOT a player they're looking to sign this summer and Sky Sports News understands selling Rose has not been part of Tottenham's plan, having already sold right-back Kyle Walker to Manchester City for £50m.
One option Spurs could consider is Manchester United's Luke Shaw, who played for Pochettino at Southampton.
Pochettino is also a big fan of Fulham's Ryan Sessegnon but the 17-year-old signed a new long-term contract at Craven Cottage earlier this summer despite advances from both Spurs and Liverpool.
Despite signing a new five-year deal last year, Doncaster-born Rose suggested he feels he should be earning more and that he would one day like to return to his native north.
He said: "I know my worth and I will make sure I get what I'm worth. I don't know exactly when, but I will get back up north and play some football somewhere."
Rose signed for Tottenham as a youngster from Leeds in 2007 but did not establish himself as a first-team regular until Pochettino's arrival.
The 27-year-old has made 144 appearances for Spurs and also established himself as an England regular during his time at White Hart Lane.
Pochettino is set to discuss the Rose situation at his news conference on Friday morning ahead of their Premier League opener at Newcastle on Sunday.