Mauricio Pochettino says Wembley no excuse if Tottenham fail to beat Chelsea
Last Updated: 18/08/17 3:12pm
Mauricio Pochettino says Tottenham cannot use Wembley as an excuse if they fail to beat Chelsea on Sunday, live on Sky Sports.
Last season, Spurs played four European fixtures at the national stadium but managed just one victory with two defeats.
But Spurs boss Pochettino says the time for excuses is over and believes there is no better arena in football than Wembley.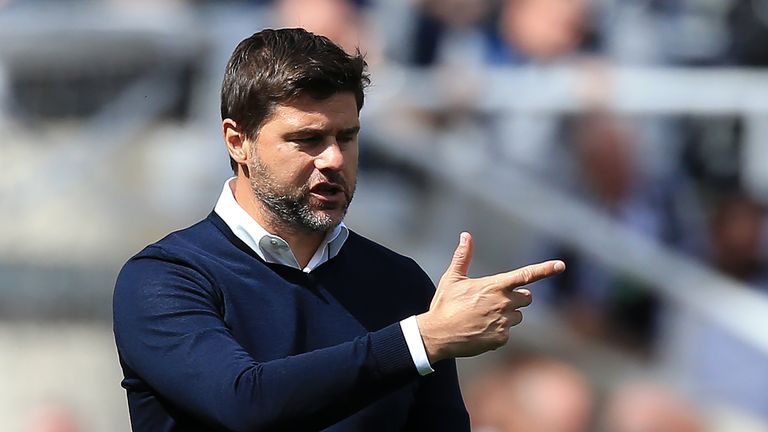 Speaking ahead of Tottenham's first home game of the Premier League season, Pochettino said: "It's our challenge to make Wembley our home.
"It's not an excuse but last season it was difficult, moving between White Hart Lane and Wembley.
"But now it's not an excuse to perform. When we played there it was not the best part of our season.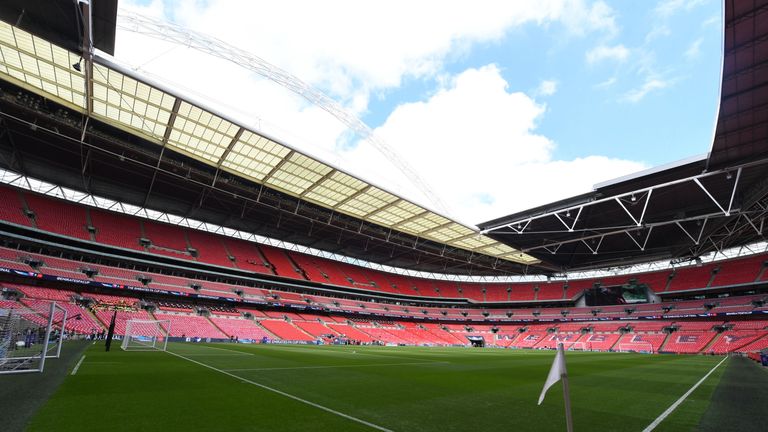 "We have created a pitch at the training ground the same size as Wembley.
"But we can adapt our style for a big pitch or a small pitch. The size of the pitch is not important. Many pitches have the same size as Wembley - Paris Saint-Germain.
"So Wembley is not the problem. If we don't win we are the problem. If we cannot win at Wembley it is our fault.
"There is no more exciting place to play than Wembley. When I was in Argentina or Spain, it was a dream to play Wembley.
"Now we can play there every two weeks. Maybe three games in a week. We were poor when we played there last season."
Tottenham are yet to announce a new signing this summer, but Sky sources understands Spurs have had a bid accepted by Ajax for defender Davinson Sanchez that could be worth up to a club-record £40m.
And Pochettino confirmed he would like to sign before the end of this month's transfer window.
"We expect to sign some more players, to bring in new faces and more energy.
"It's a long season and we need to add more players to the squad. I want four players. Every season we sign a minimum, three or four players."
However, Pochettino would not comment on rumours that Spurs are interested in signing Arsenal striker Alexis Sanchez.
He said: "I can't speak about Sanchez as he is not our player. I cannot speak about the rumour. I will respect every player and club."