Will the bigger Wembley pitch affect Tottenham this season?
By Adam Smith
Last Updated: 16/08/17 10:15am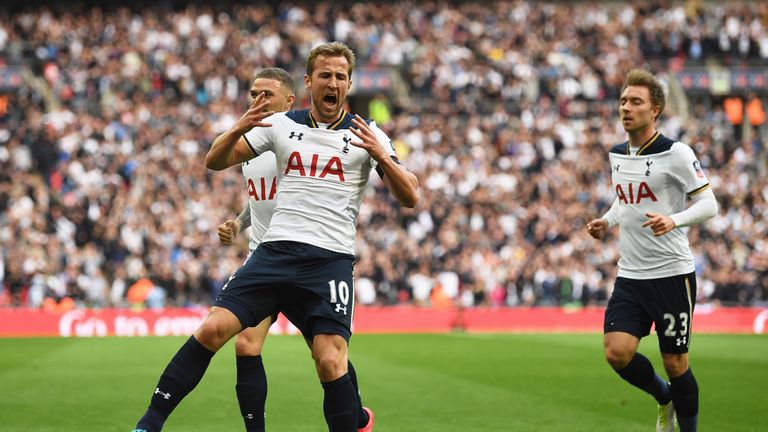 Should Tottenham be concerned about the size of the Wembley pitch?
Spurs have swapped White Hart Lane for the national stadium this season while their new ground is built and they kick off their Wembley residency against Chelsea, live on Sky Sports on Sunday.
In the build-up to the game, it has been suggested the Wembley pitch - which is larger than the markings were at White Hart Lane - could prove problematic.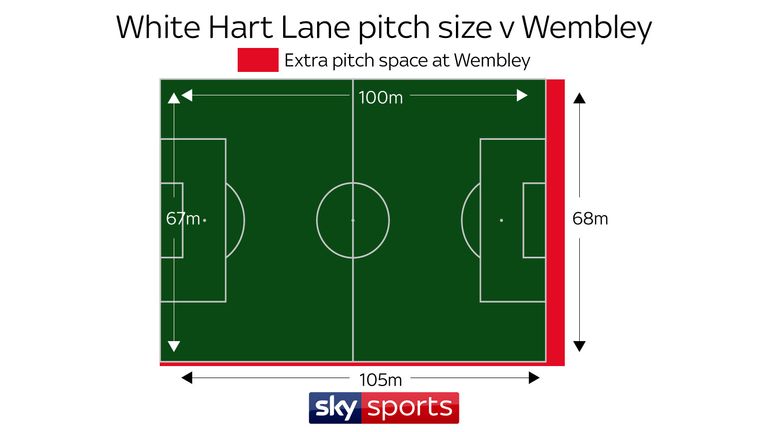 Spurs have lost six out of their 10 previous fixtures at the national stadium since it was rebuilt, and it's been said the larger playing area at Wembley has hampered Mauricio Pochettino's side's usual pressing game.
Ahead of Spurs' 2-1 Champions League defeat to Monaco at Wembley, Pochettino said: "We need to adapt our game.
"We feel good at White Hart Lane because it's our home - but we need to feel good at Wembley. You have more space to play on a bigger pitch, so it's more difficult for the opponent to press you when there are more metres to run."
So how big a change is it for Tottenham's players?
White Hart Lane had the smallest dimensions of any Premier League pitch last season, measuring 100m x 67m. In comparison, the Wembley field is marked out at 105m x 68m. That's a 440 square metre increase.
But playing on a pitch of that size shouldn't be unusual to Tottenham's players. It's the size of 15 out of 20 Premier League clubs' pitches this season.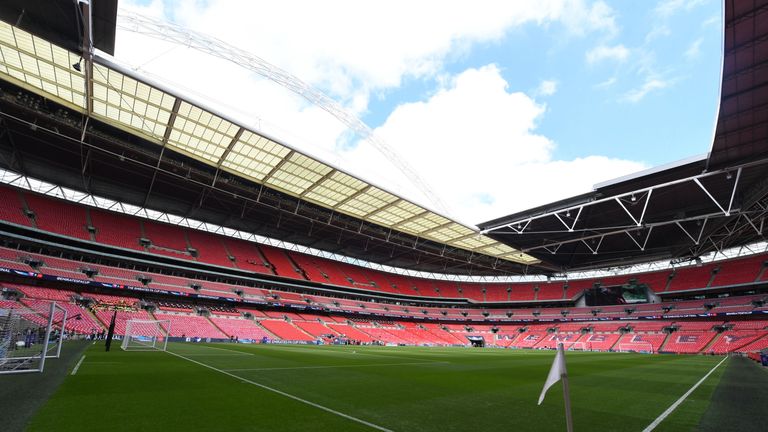 That's because 105m x 68m is the stipulated pitch size by the Premier League. In other words, all Premier League clubs must have a pitch the same size as Wembley - unless their stadium doesn't allow for it.
Tottenham's White Hart Lane was an exception, with the stands at the 118-year-old ground restricting the pitch size.
Five other clubs are in the same position this season: Everton (100.48m x 68m), Chelsea (103m x 67.5m), Huddersfield (106m x 66.9m), Crystal Palace and Liverpool (both 101m x 68m) have been allowed to have smaller pitches, due to stadium restrictions.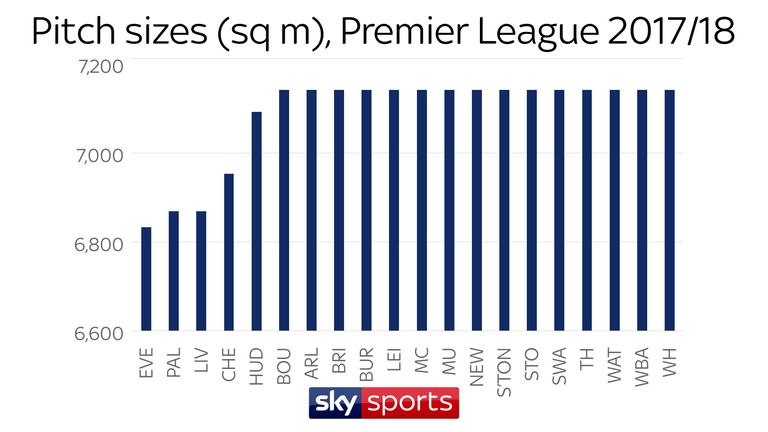 However, the stats show Tottenham have at times struggled to translate the form they showed last season in the tighter confines of White Hart Lane on larger pitches.
Tottenham recorded a similar number of goals scored, passes, tackles, duels and possession on standard pitches as they did at home last season.
However, Spurs conceded 50 per cent more goals on the bigger pitches - and were also almost twice as unlikely to win the game.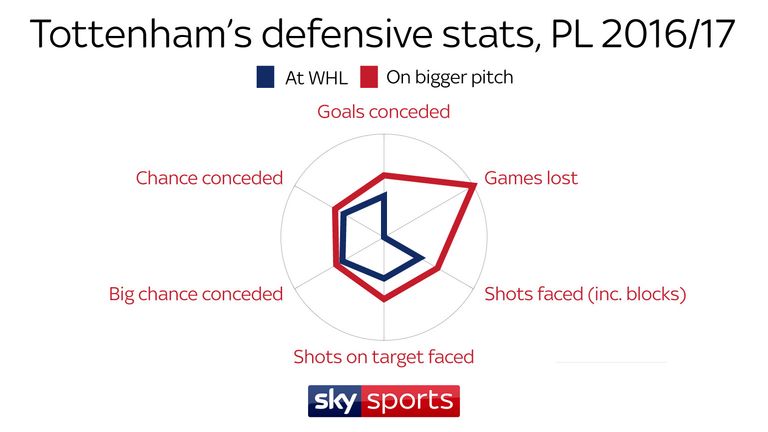 On a standard pitch, Tottenham faced 10.3 shots with three on target per game on average. At home, those numbers were slashed to just 6.9 shots and two on target.
So the stats suggest space or holes appear in Tottenham's defence on bigger pitches - although their attacking stats remain almost identical.
That's bad news for a team who ended the season runners-up with the best defensive record in the league, conceding only 26 goals during the campaign.
West Ham had to make a similar transition last season, moving from Upton Park's 100.58m x 68m pitch to the standard-sized London Stadium - a move that proved turbulent, initially.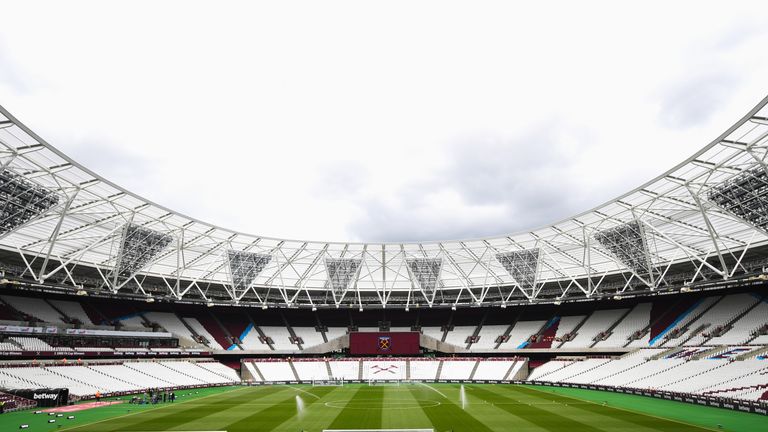 Stoke actually increased the size of their pitch for the start of the 2015/16 campaign, increasing the Bet365 Stadium estate from just 100m x 66m to the standard size.
Over the last three years, QPR have had the smallest top-flight pitch at just 100m x 65.85m, during the 2014/15 season.
But will crisis-struck Chelsea find holes in Spurs' defence when they travel to Wembley on Sunday?
Watch Tottenham v Chelsea live on Sky Sports Premier League from 3.30pm on Sunday