Ray Wilkins says Harry Kane deserves to be placed in the same bracket as Lionel Messi and Cristiano Ronaldo.
Kane broke Alan Shearer's record for the most Premier League goals in a calendar year against Southampton on Boxing Day. The striker scored his second hat-trick in as many games to take his tally to 39, three more than Shearer managed in 1995.
Kane has scored more goals for club and country this year than Messi, Ronaldo and Robert Lewandowski, and Wilkins believes the Tottenham hitman should be mentioned in the same breath.
He told Sky Sports News: "I think we get a little bit worried when it's one of our own, to put them up at that level. But I certainly would.
"For Messi to score 54 goals playing for Barcelona in Spain, an inferior league, and then all of a sudden Harry is getting 56 - it's a phenomenal achievement.
"Harry finishes off both feet, he scores with his head, and he doesn't miss many games. I think we can start putting him in that bracket."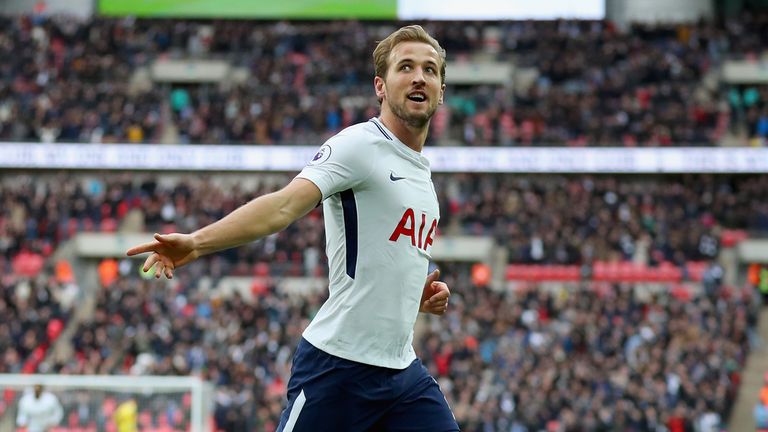 Wilkins thinks Kane would have scored more goals than Shearer at the same age.
"I don't think Harry Kane is in his pomp and that's the scary part," he said.
"Shearer in his pomp was a brilliant footballer and we loved watching him. Like Harry, he scored all types of goals, but was more aggressive.
"Kane has a lot more to offer."

Tottenham sit fifth in the Premier League table, six points behind second-placed Manchester United, and Wilkins is backing Mauricio Pochettino's side to finish in the top four.
He said: "It looks as if Manchester City are going to run away with the league, and when they win against Newcastle - I can't even say if - they'll be 15 points clear of Manchester United.
"That's a six-game swing and I can't see them even drawing six games, let alone losing six.
"The competition for those next three places is immense but I think Tottenham have the ability. They seem to have gotten rid of this Wembley hoodoo. That's the second time they've scored a bundle of goals at home - against Stoke and now Southampton.
"Players like [Heung-Min] Son play off the ball beautifully. They are scoring goals for fun."