Tim Sherwood knows what it is like to coach world-class young players but he also understands the challenges they face in the modern game. Here, he tells Adam Bate why talent risks being stunted by a lack of opportunity and youth coaches who prioritise winning over development.
Tim Sherwood has managed two of England's biggest clubs in Tottenham and Aston Villa, but it is his passion for youth development that stands out. As he shares his thoughts in the green room before an appearance on Goals on Sunday, there are no immediate plans to return to coaching. But if he does return it will be to work with young players.
"I come from that development background," Sherwood tells Sky Sports, "but it has to be the right opportunity. There is no point doing the development role at a club when you do not have the next stage for them to go to. You could work for clubs who are never going to give them a chance so a lot of the time you are ******* in the wind really.
"I really hate it when managers at clubs say that they cannot give kids a chance because their heads are on the block and they cannot take a risk. Believe me, these kids are not the only ones who can let you down. They make mistakes but so does everyone. The £50m player can let you down as well, you know. It happens all the time."


It doesn't take Sherwood long to get into his stride. He is full of admiration for the work being done by England at St George's Park and the pathway to Gareth Southgate's senior side, but believes much more needs to be done at club level. "Gareth is having to play them for England to prove to their club managers that they are good enough," he says.
"It really should be the other way round, but it is England who have recognised that it is all about developing the individual at youth level. They have got it right and I really admire what they are doing there. If you look at how they work, they do not come away from their principles of youth development just to win football matches.
"They are giving them free rein to go and take on the likes of Spain, Italy and France. Meet them toe to toe and you can beat them. Winning games at youth level doesn't really mean anything in one sense, of course. But on the other hand it does matter because all of a sudden people are taking notice of these kids now.
"That's why I like the way that the FA have ripped it up and started again and are letting Gareth have carte blanche doing what he is doing because he is very good at it. He has had a lot of them boys when they were young so he recognises the talent that is out there. It helps a lot when you have been the England Under-21 manager."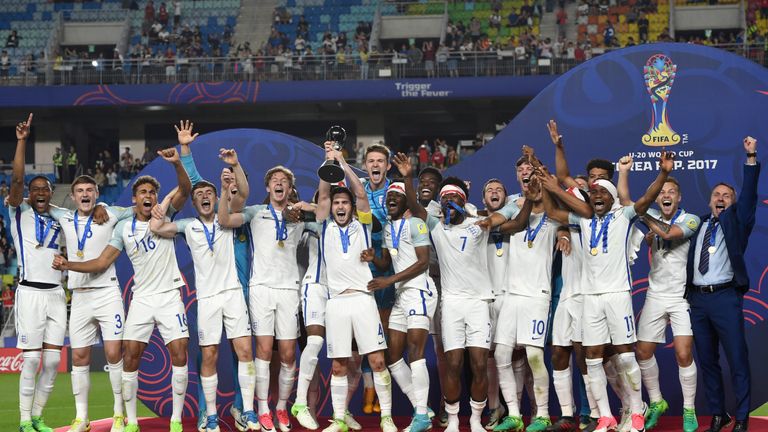 Sherwood went through a similar process at Spurs when he took over the senior side in December 2013. Within a week, he gave Nabil Bentaleb his Premier League debut and went on to do the same with Milos Veljkovic. Both are now internationals with Algeria and Serbia respectively. There was a debut for Alex Pritchard too and a first start for Zeki Fryers.
Most notably, of course, he rewarded Harry Kane with his first start in the Premier League. Not only did Kane score in that game but he also found the net in the next two as well. He has hardly stopped since. "It obviously makes me proud," says Sherwood, but he still scoffs at the notion that Kane's breakthrough was inevitable.
"Every loan I sent him out on, not one manager told me he would make a Premier League player. He struggled to convince the Tottenham fans at first. One of their own? It makes me laugh every time I hear it. They wanted the big name ending in 'o' to come into the team before Harry. I am not having that it was a golden generation. They just needed a chance."
Sherwood had seen the potential of that group of players when topping the Premier League under-21 elite group in 2012/13 but finds the focus on winning over development frustrating. "Development is not about winning," he explains. "Development is about pushing those kids up to the first-team. That's winning and you can get real satisfaction from that.
"There are managers who have that old-school mentality that you shouldn't take the winning mentality out of kids. Listen, you can't. If you get two toddlers and tell them to race each other to a line, they'll want to win. But it is about teaching kids that winning isn't the be all and end all. It's about the performance and being the best you can be.
"I used to come back to the training ground after development games with Tottenham and they would all be asking me how we had got on. So I would tell them that Harry Kane had been brilliant, Nabil Bentaleb was outstanding or that Ryan Mason had been top drawer. They would ask me what the score was and I would have to tell them that we had lost.
"But it would work the other way as well. I remember we went to Sporting Lisbon and it was embarrassing. They popped it around and they were technically better than all of us. We had good players but they absolutely murdered us. When we came back home, I spoke to the manager Harry Redknapp and he asked me how we had got on.
"I told him it was embarrassing. On that performance I would swap all of ours for theirs. They were unbelievable, I couldn't stop talking about them. Tony Parks, the goalkeeper coach, came in and congratulated me on the win. Harry turned to me and said: 'I thought you'd got hammered?!' We had been hammered. We were just lucky.


"It is why it drives me potty when I see youth coaches who coach for their own benefit in order to progress their career. There are loads who do it but I am not judging a youth coach on his results. I am judging them on how many of their kids look technically sound, how many crosses has the winger completed, how many balls has the centre-half cut out.
"I would always look out for that when I was watching other coaches. For example, there is a fantastic indoor arena at Tottenham's training ground and there is a gallery up the top where you can look down and watch them. I remember seeing QPR playing two simultaneous five-a-side games against Tottenham there. It was brilliant.
"Suddenly it went to 10 versus 10 and Tottenham battered them. I was so angry watching it that I went to the QPR coach afterwards to ask what he made of it. He told me that Spurs were just too good for them. Well, they weren't too good for them when it was five against five. But he then went and shackled them to positions.
"They were mindlessly tracking runners. He didn't let them play free and Tottenham murdered them. What he was doing was becoming obsessed with systems. It was all about tucking this player in here and denying that player space there. These kids would have been playing street football years ago. The South American lads are still doing it.


"We are over-coaching in this country too early. We need to recreate street football inside the academies and not be overloading them with information at a young age. There is plenty of time for all that. But the first thing is to create a happy environment in which they are relaxed and then you will see the beauty of the talent shine through."
For someone who has worked in youth football and who speaks enthusiastically about returning to this role, Sherwood's views on the state of the under-21 game might come as a surprise. "It's a graveyard for a young player," he says. "That is why I always loaned them out. You can still train them in the academy during the week but give them games.
"The football isn't what they will get in the Premier League but any experience in League One, League Two or even non-league football is better than the under-21s. It is all wrong because I could play that football now. It's all standing still, nice and clean, every game looks the same and every pitch is like a bowling green. Nobody heads it and nobody tackles.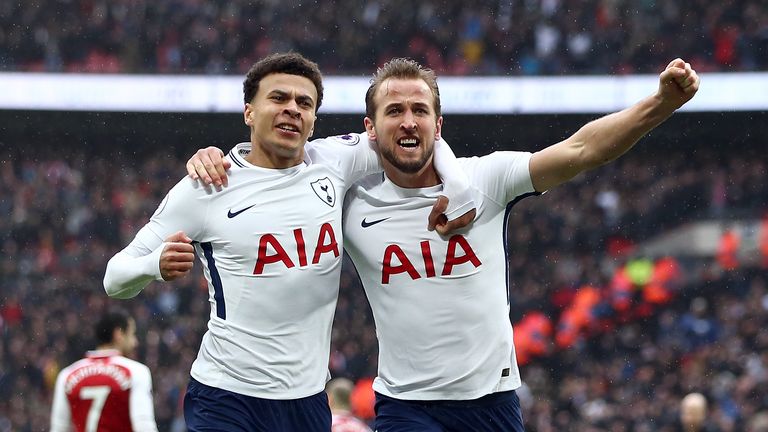 "Why is Dele Alli such a good player? He was not born that way. But he has been playing men's football since he was 16 so he is game ready. People say he is petulant but I spent a lot of my time with the development squad trying to put that devil into players and it is difficult to do. Keep that in him.
"That is what he has learnt when he has been messing about with the ball on the edge of his own box for MK Dons and he has had senior players get him by the throat in the dressing room because they have mortgages to pay and he has lost them their win bonuses. That is real development. That is growing up."
And with that Sherwood gets the call to go on the air. "I love football but I have a life outside of it too," he concludes. "I am not someone who is going to lock themselves in a dark room because I haven't got a coaching job. I am happy with what I am doing."
Happy with what he is doing. But clearly not short of ideas.