Tottenham Hotspur fixtures: Premier League 2018/19
Premier League announces full fixture list for 2018/19 season
By Oliver Young-Myles
Last Updated: 14/06/18 2:32pm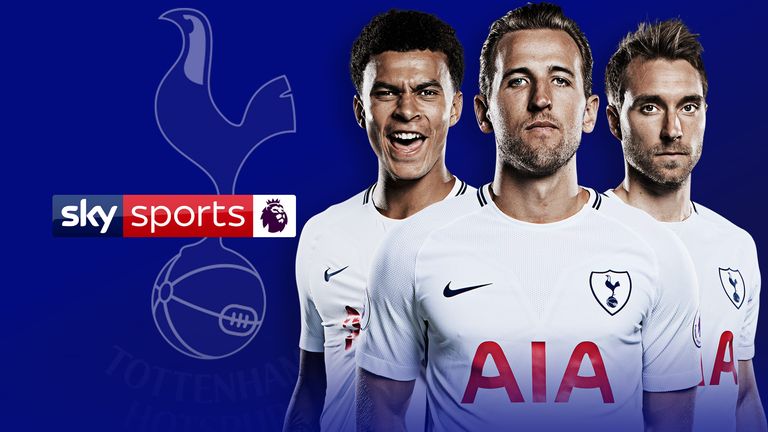 Tottenham have confirmed the first home game at their new stadium will take place on September 15 against Liverpool, while their opening match of the 2018-19 season is a repeat of last season's away trip to Newcastle.
The club had asked the Premier League to use Wembley for their first home match and that request has been granted meaning they will play Fulham at the national stadium on August 18.
The first match at their new 62,000-seater stadium at White Hart Lane is against Liverpool, while five of the club's opening seven fixtures are away, including the opener at St James' Park.
Mauricio Pochettino's side face Arsenal at the Emirates on December 1, while the reverse fixture is scheduled for March 2.
Spurs' Boxing Day fixture sees them host Bournemouth and they will end the campaign on home turf against Everton in May.
August
11: Newcastle United (a)
18: Fulham (h)
25: Manchester United (a)
September
01: Watford (a)
15: Liverpool (h)
22: Brighton (a)
29: Huddersfield (a)
October
06: Cardiff (h)
20: West Ham (a)
27: Manchester City (h)
November
03: Wolves (a)
10: Crystal Palace (a)
24: Chelsea (h)
December
01: Arsenal (a)
05: Southampton (h)
08: Leicester (a)
15: Burnley (h)
22: Everton (a)
26: Bournemouth (h)
29: Wolves (h)
January
01: Cardiff (a)
12: Manchester United (h)
19: Fulham (a)
30: Watford (h)
February
02: Newcastle (h)
09: Leicester (h)
23: Burnley (a)
27: Chelsea (a)
March
02: Arsenal (h)
09: Southampton (a)
16: Crystal Palace (h)
30: Liverpool (a)
April
06: Brighton (h)
13: Huddersfield (h)
20: Manchester City (a)
27: West Ham (h)
May
04: Bournemouth (a)
12: Everton (h)
Get the dedicated Sky Sports Premier League channel to watch 126 live games next season. Find out more. Mobile users will once again be able to see in-game goals and match highlights.
We expect to bring you details of the first batch of live Premier League fixtures - those to be shown on Sky Sports in August and September - at the beginning of July.