Tottenham at Wembley for first home game of 2018/19 Premier League season
By James Dale
Last Updated: 14/06/18 10:01am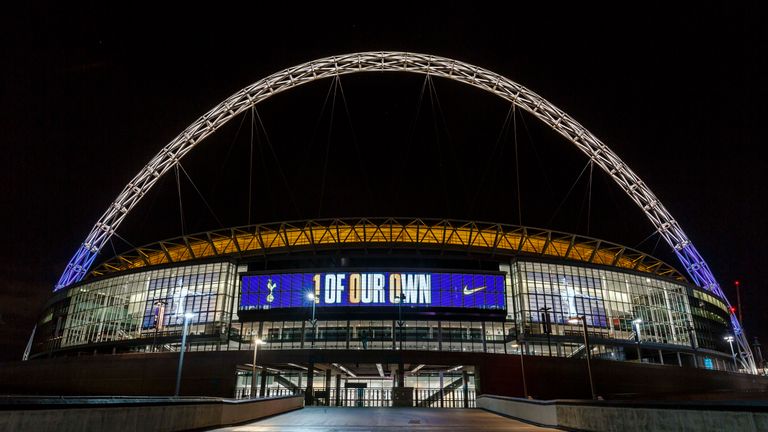 Tottenham's first home game of the 2018/19 Premier League season will be at Wembley, with Spurs to open their new ground against Liverpool on September 15.
Mauricio Pochettino's Spurs travel to Newcastle on the opening weekend of the new campaign on August 11, but have been scheduled to face Fulham at home a week later.
But Tottenham's request to the Premier League to break with convention and play their first home game at Wembley has been accepted.
Spurs were due to play Watford at home in their fourth game of the season, but chairman Daniel Levy confirmed the clubs have agreed to switch the fixture to Vicarage Road.
The club will now open their new £850m stadium against Liverpool in their fifth game of the campaign on September 15.
Spurs' diary
August 5: Operational test event at new stadium
August 11: Newcastle (a)
August 18/19: Operational test event at new stadium
August 18: Fulham (h) - Wembley
August 25/26: Operational test event at new stadium
August 25: Manchester United (a)
September 1: Watford (a)
September 1/2: Operational test event at new stadium
September 15: Liverpool (h) - new stadium
Tottenham chairman Daniel Levy paid tribute to the club's fans for their patience and thanked both the Premier League and Watford for their understanding in "exceptional circumstances".
"We had always intended to request a few games away at the start of the season," said Levy. "The Coaching staff were keen to place a home game within the early fixtures so we shall have one home game at Wembley."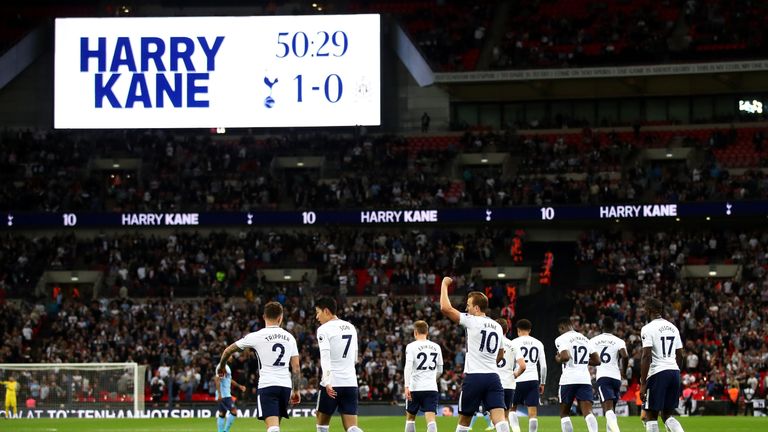 Pochettino added: "We discussed the timings and the ability to play away games and I think it is a good solution to have an earlier home game.
"Wembley was great for us last season and we are even more used to that than we are the new stadium. We are excited about the season ahead and making the new stadium our new home.
"I have stood inside the bowl and I know the atmosphere will be unbelievable - it will be well worth the wait."