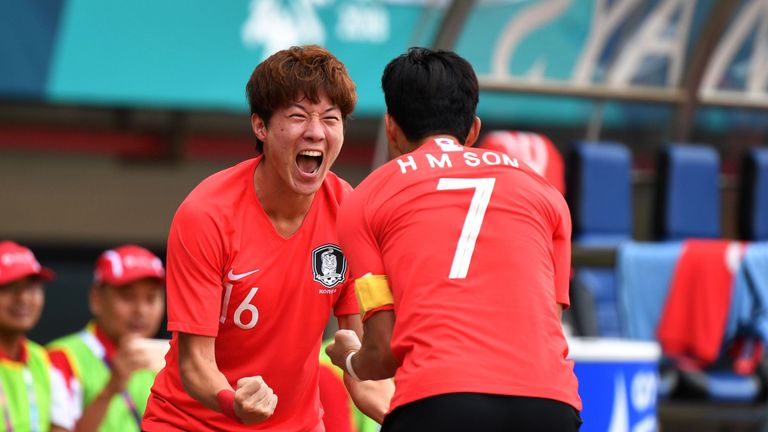 Tottenham forward Son Heung-Min is still on target for the Asian Games gold medal that would earn him a reprieve from military service, following a dramatic quarter-final.
Son and South Korea secured a thrilling 4-3 win over 10-man Uzbekistan in Jakarta to reach the last four, Hwang Ui-jo scoring a hat-trick.
South Korea's government gives exemptions from compulsory two-year national service to those who win an Asian Games gold or any Olympic medal.
But a defeat in the next two games could mean a serious disruption to Son's Premier League career in the next few years.
Things started well for the Koreans, the reigning champions, with Hwang Ui-jo putting his team ahead in the fifth minute.
After Uzbekistan's Jaloliddin Masharipov scored an equaliser in the 17th minute, Hwang Ui-jo scored his second goal to give South Korea a 2-1 halftime lead.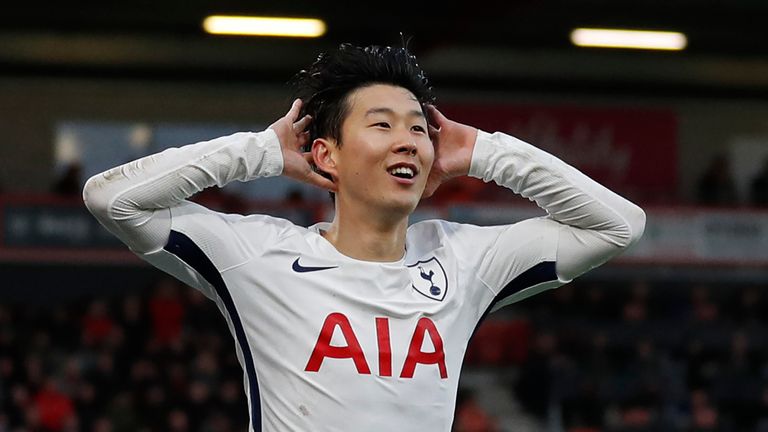 However, the tie turned during three frantic second-half minutes when a strike from Ikromjon Alibaev and a deflected own goal off South Korean defender Hwang Hyun-soo gave Uzbekistan a 3-2 56th-minute lead.
But the on-song Hwang Ui-jo then latched on to a pass from Son and netted his third goal to take the game into extra-time.
As both sets of players tired and tempers boiled-over, Alibaev was sent off in the second half of extra time, after pushing one of the Koreans.
And, after Hwang Ui-jo was hauled down by defender Rustamjon Ashurmatov in the 118th minute, substitute Hwang Hee-chan kept a cool head to convert the penalty that secured the win.
South Korea will play Syria or Vietnam in the semi finals, before a possible final against Japan or the winner of the United Arab Emirates v North Korea quarter-final tie.