Mauricio Pochettino hails his Tottenham players as 'heroes' after nearly chasing Barcelona down
Last Updated: 04/10/18 10:44am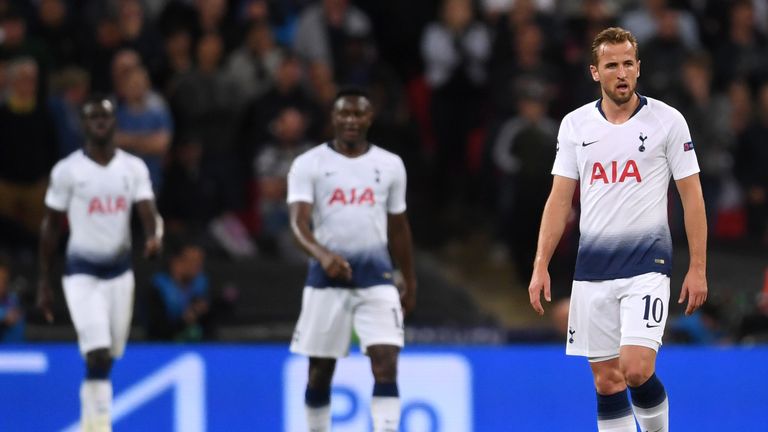 Mauricio Pochettino hailed his Tottenham players as "heroes" after they almost came from 2-0 down against a Lionel Messi-inspired Barcelona.
Barcelona ran out 4-2 winners in the end at Wembley but Spurs nearly forced a famous comeback after clawing the game back to 3-2.
They pushed for a late equaliser but it was Messi that got the sixth goal of the game. Philippe Coutinho set the tempo for a breathtaking spectacle by scoring after 95 seconds, following some horrendous decision making by the returning Hugo Lloris.
Messi magic settles Wembley epic
Pochettino pointed to that mistake as the key component to why Barcelona were able to dictate the game and get Messi into plenty of space.
"To concede a goal so early, we destroyed the plan," he said.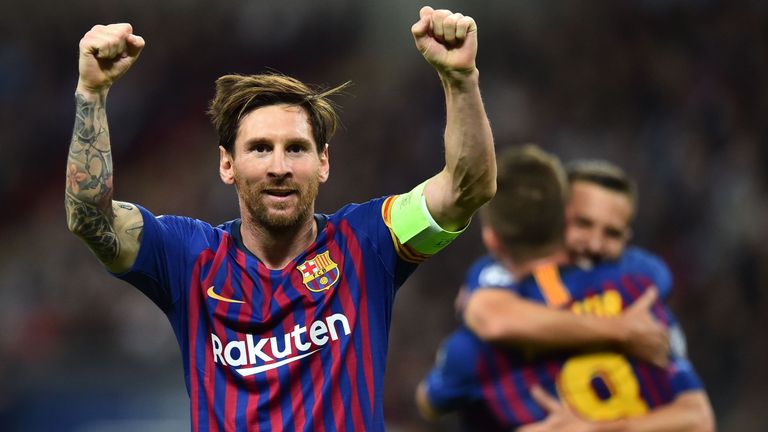 "If we start the game this way, it's so tough for the players. In the second half. I feel proud for the effort of the players."
Messi scored twice, played a major role in Barca's other goals and hit the post twice as Tottenham slipped to back-to-back defeats in Group B.
It was a near faultless performance from the Argentine but Pochettino was happy with how Spurs dealt with him in the first half although conceded he was difficult to stop as the game developed.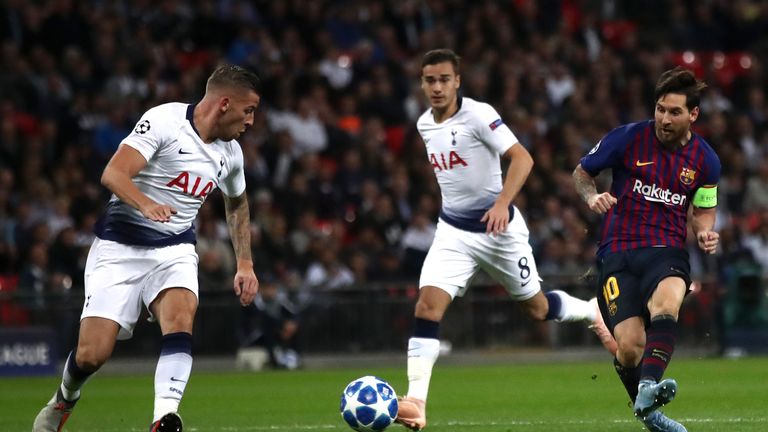 "For 45 minutes, we didn't concede one chance to Messi - but of course when we are 2-0 down and you give more space as we are attacking," Pochettino said.
"It's so difficult to stop this type of player. If you watch the game, in the first half - how many chances did Messi have? Not one. Of course, he's the best player in the world but come on, in the first half we conceded in the first minute.
"We can't talk about topics, we need to talk about reality. We were handicapped against Barcelona after conceding after one minute. I think our players were heroes to chase the game against a team with Messi, Luis Suarez and Philippe Coutinho."