Mauricio Pochettino says transfer market is complex for Tottenham
In an exclusive interview, Pochettino also surprised Tottenham have matched their best start to a Premier League campaign
Last Updated: 20/10/18 9:11am
Mauricio Pochettino says he will not enter the January window with a big list of transfer targets, and admits the market is complex for Tottenham.
Tottenham did not make a summer signing, but have equalled their best start to a Premier League campaign with 18 points from eight games.
Speaking exclusively to Soccer Saturday, Pochettino says he will have a meeting with chairman Daniel Levy following his comments at a recent Tottenham Hotspur Supporters' Trust meeting that there is money earmarked for transfers this January.
"To be honest I didn't hear what he said, I didn't read it. I'm going to have a meeting with him, and he's going to explain," he said.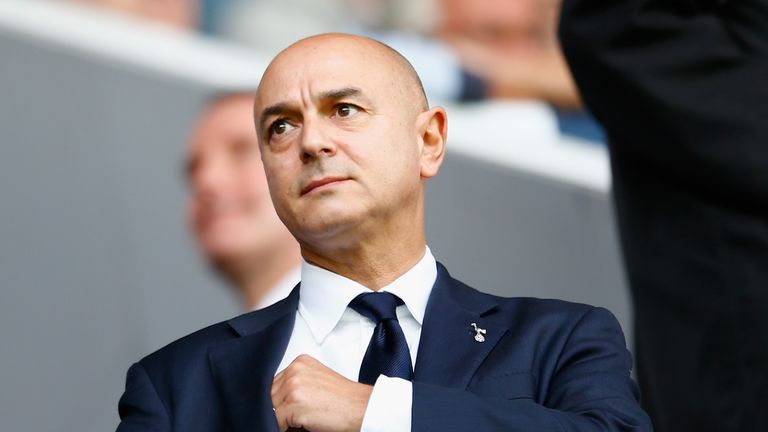 "A big list of players? No, I am not like this. I think football for us is more about trying to find the right player to fit for us, it's not like you go shopping with your family.
"Of course it is not easy to find and identify the target, and when you identify the target it becomes a problem because sometimes it's not a fit in different areas, and sometimes it is not easy to sign. But this way is so complex."
Spurs' narrow 1-0 win over Cardiff before the international break put them in fifth place in the Premier League, just two points off joint-leaders Man City, Chelsea and Liverpool.
They go to London rivals West Ham at 3pm on Saturday, and Pochettino admitted he was surprised to hear the club had equalled their best start to a Premier League campaign.
"It's so strange because a few weeks ago it was a drama because we lost a few games," Pochettino said. "After Cardiff, he [Spurs' media manager] told me it's the best start in the Premier League. I said I can't believe that.
"I didn't think it was possible to improve, and still we improve. The perception and the expectation changed every season, but the reality has not changed, we are the same."