Can Mauricio Pochettino's Tottenham cope with the injuries?
Tottenham are fourth in the Premier League table
Last Updated: 12/11/18 9:20am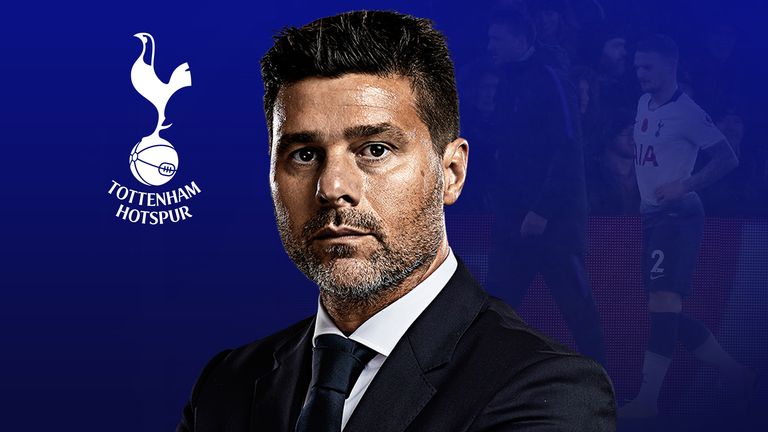 Tottenham beat Crystal Palace on Saturday but their injury list is growing. Mauricio Pochettino's philosophy puts huge physical demands on his players and it is crucial to their success. But it is proving a problem for a small squad being tested to its limit, writes Adam Bate.
The sight of Kieran Trippier trudging from the pitch against Crystal Palace on Saturday evening was just the latest setback that Tottenham have had to overcome so far this season. With injuries on the pitch and stadium confusion off it, this has not been a straightforward period for Mauricio Pochettino but somehow his team are managing to negotiate it.
Spurs came through their fifth game in 13 days with three points in the Selhurst Park rain. After fending off a Wolves fightback in their previous Premier League game, they have nine wins in the competition now - a total only bettered by Manchester City. Even their slender Champions League hopes are intact, having come back from behind to beat PSV at Wembley.
It is now four wins in a row since their defeat to City on Monday Night Football. Spurs are showing real resilience and if they can beat Chelsea at home after the international break, they will not only leapfrog their London rivals but - at least for one day - extend the gap to fifth-placed Arsenal to six points. Not bad for what Pochettino has called his worst start.
How long can they keep doing this? Spurs supporters have long since understood that Pochettino is like the man who brought the knife to the gunfight. The concern now, as the injury list grows, is that even this proverbial knife risks being blunted by overuse.
Trippier's problem is with his groin and it's the same with Danny Rose. Eric Dier has missed matches because of a thigh injury. With Jan Vertonghen, it is the hamstring. Mousa Dembele has damaged his ankle. Harry Kane is one of the few World Cup players to escape injury since returning from Russia and that really is the danger that dare not speak its name.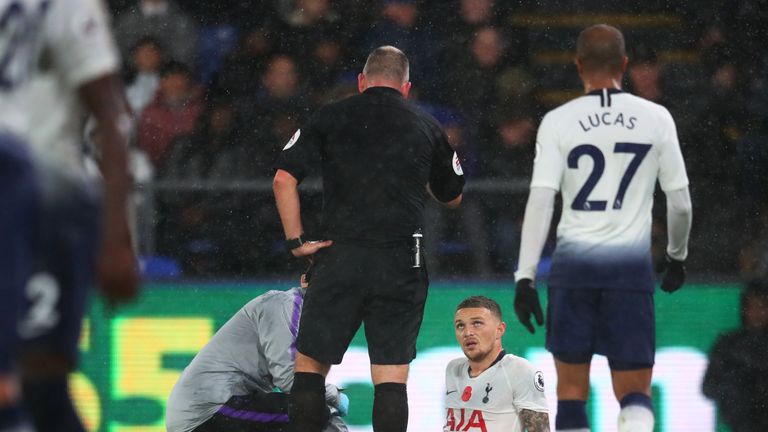 Pochettino has been forced to continually tweak his team. There were six changes at Palace, with Victor Wanyama making his first Premier League start of the season and Juan Foyth seizing his chance with the winning goal - only as a result of Davinson Sanchez's hamstring. Even Erik Lamela went off at the weekend with a head injury.
Pochettino could do little about Lamela's wound but he is known to put huge physical demands on his players. Famously, in his first pre-season at Southampton, he convinced them to walk on hot coals and hasn't relented at Tottenham where double training sessions are a summer staple. They usually feel the benefit of that work as the season progresses.
It is tricky for Pochettino to ease off because hard running is fundamental to his approach. Last season, only champions Manchester City allowed fewer opposition passes before breaking up the play with a defensive action. Only City pressed more of their opponents passing sequences and, as a result, only City started their own attacks higher up the pitch.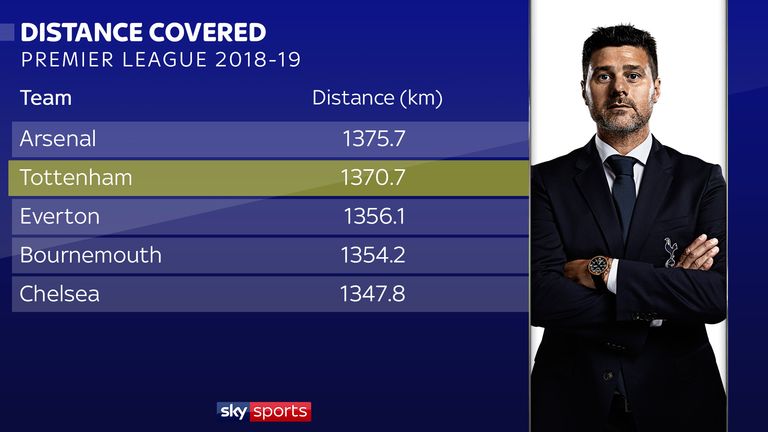 This style requires the team to play with great intensity. They need to be able to run a lot and the statistics show they are still doing so. Only one team in the Premier League has covered more ground than Spurs this season. Distance stats might be considered a crude measure of how much effort a team puts in, but Pochettino clearly tracks those numbers himself.
After the 3-2 win over Wolves, he had already been fed the number when he walked into the post-match press conference. "Today the effort was great," he said. "We came from Manchester City where we ran more than 120 kilometres and West Ham similar. Now the same. That means and shows that the team have a very strong character."
Spurs covered 122.1 kilometres at Molineux, the most of any team in the Premier League that weekend. Against Palace, that figure dropped to 114.0 kilometres but that's still more than all but one other team in the Premier League is averaging this season. Is the determination to play such a high energy game coming at a price?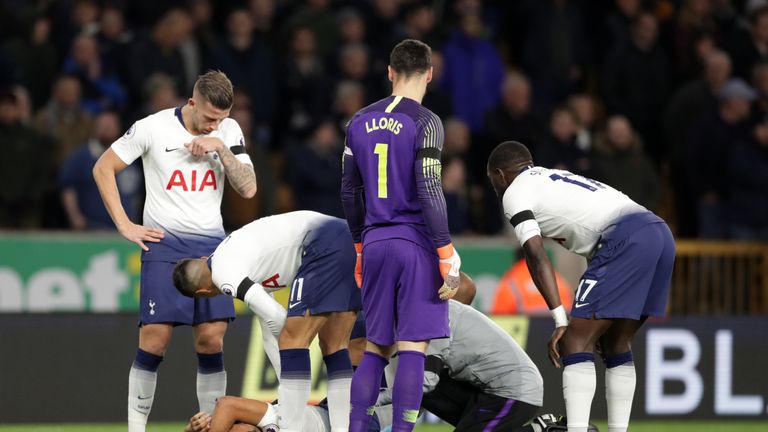 Pochettino no longer has the luxury of making tactical changes based on the demands of the game. For example, at Wolves he felt compelled to substitute his substitute Heung-Min Son because he had already played twice that week. At Palace, he would surely have picked an in-form Harry Winks had he not played every minute of the previous two games.
His selections are increasingly being governed by the fitness of his players as they lurch from one game to the next in dealing with a congested fixture list. It has reached the point where Pochettino has suggested he is resting players with international commitments in mind - aware that Christian Eriksen and Dele Alli are likely to be called upon by their countries.
"If you said to me, would I prefer all my international players to stay here and rest for two weeks without competition, I would say yes, but that is impossible. If you see our schedule for the next few months, it will be so tough. How do you manage that? I understand we need to sacrifice some games for some players so they can cope with the demand in the future."
All of which only adds to the frustration of those Spurs supporters left wondering why more was not done to strengthen the squad in the summer. With Pochettino under pressure to deliver that long-awaited trophy, the scale of the task is being made harder by the fact that his streamlined squad is being encouraged to compete on four fronts.
And yet, still they press on. Kane is now into double figures for the season and is getting good support from both Lamela and Lucas Moura. Winks looks ready to step up and play a bigger role. Remarkably, Pochettino is even getting a tune out of Moussa Sissoko.
This team is not superhuman. The fact that they have let in more Premier League goals in the second half of games this season than Manchester City and Liverpool have conceded in total is a clue that this group of players could be operating close to that infamous red zone.
But, for now at least, this depleted Tottenham team is finding a way. Trophy or no trophy, if they can keep that form up into the spring without some serious help in the January transfer window, then this is likely to rank as one of the most underrated achievements of the season.
If you're reading on skysports.com, comment below to get involved in the debate, but please adhere to our House Rules. If you wish to report any comment, simply click on the down arrow next to the offending comment and click 'Report'.