Christian Eriksen says Tottenham players are happy at Wembley
By Richard Cooke
Last Updated: 15/11/18 9:43am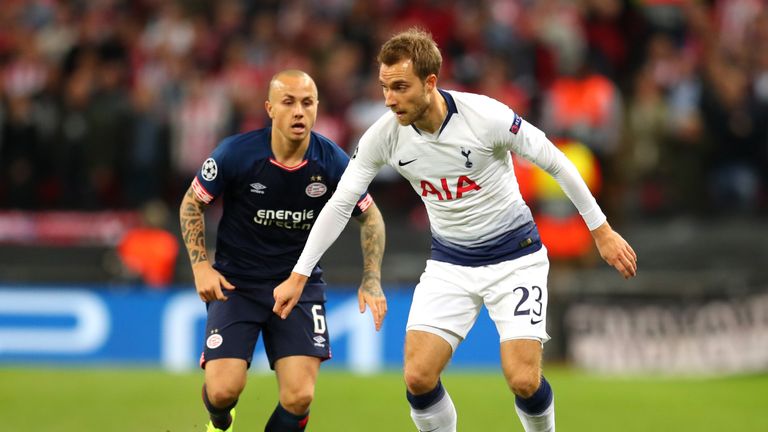 Christian Eriksen says Tottenham players are "happy" playing at Wembley and that continuing to play there will not affect their season.
Spurs have agreed a "contingency" plan to play the rest of this campaign's home games at the national stadium if the opening of their 62,000 seater stadium continues to be delayed.
Despite the uncertainty, Tottenham are fourth in the Premier League and Eriksen insists the team has not been distracted.
Speaking ahead of Denmark's match against Wales on Friday, live on Sky Sports, Eriksen said: "We are happy at Wembley for more than a year now and it feels like our second home.
"Of course our players and our fans can't wait for us to get to the new stadium and get started. But these things take time and we all want to make sure it is done perfectly.
"It will be an amazing and incredible place, so we need it to be finished properly.
"Everyone wants to be in the new stadium but we can't help with the building or put up bricks.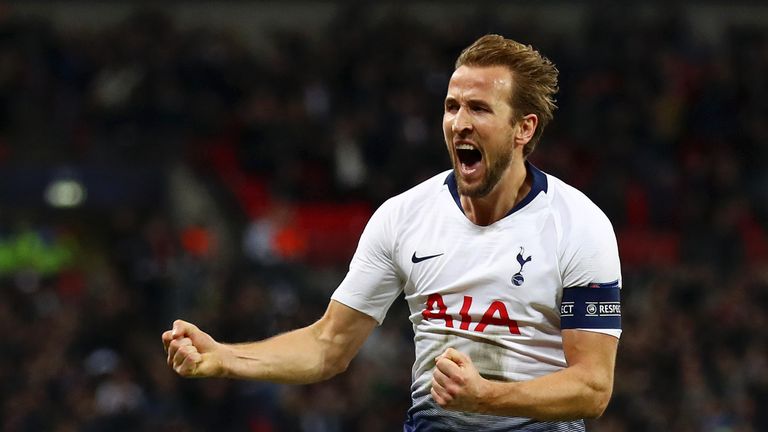 "So we need to leave it to professionals and let them get on with their job. We need to do ours and concentrate on football. I can't see it impacting our season."
Capacity for Tottenham games at Wembley will be restricted to 51,000 after Chelsea's visit on November 24 due to local council restrictions.
Wembley, however, will submit a further planning application to the local council to increase the capacity to 62,000 with additional limited exceptions of 90,000.
Tottenham will give an update on the stadium's progress next month.