Derby Day: The Soccer Saturday pundits on the fiercest derbies
Fulham vs Chelsea, Arsenal vs Tottenham and Liverpool vs Everton are all live on Sky Sports on Sunday
Last Updated: 29/11/18 9:37am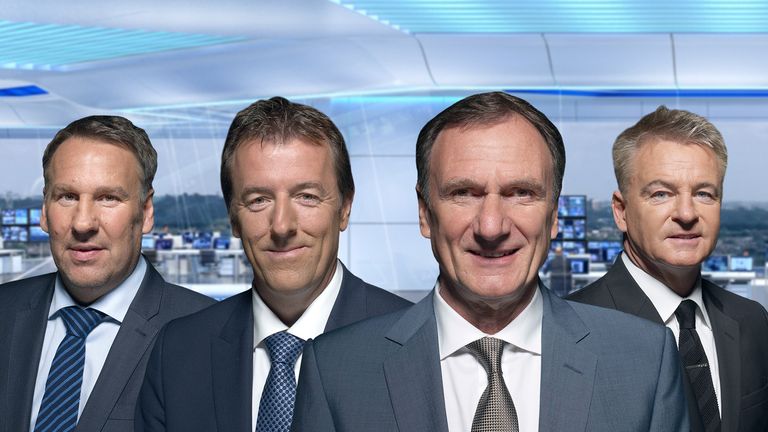 What's the fiercest derby you've played in? Ahead of Derby Day on Sky Sports, we asked the Soccer Saturday pundits for their verdicts...
Paul Merson - Arsenal v Tottenham
I never used to get involved in all that stuff, it was not my job to tackle, I was paid to make things happen on the pitch!
But I would have to say both FA semi-finals at Wembley in 1991 and 1993. Losing in the FA Cup semi-final was the ultimate game to lose in those days as the FA Cup was huge, it was the biggest thing. To lose in that to Tottenham was the ultimate.
And then we played them again two years later after having never played in the FA semi-finals before was phenomenal. So I would say those two games.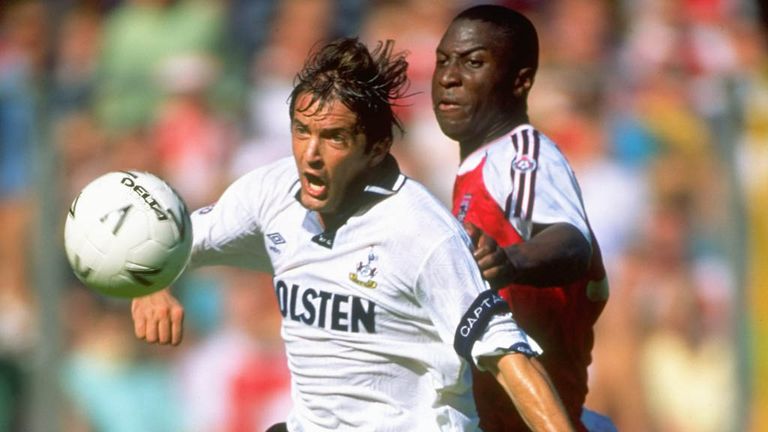 Phil Thompson - Liverpool vs Everton
Almost every Merseyside derby I played in was pretty fierce, but my early days in the 1970s, playing alongside Tommy Smith and Emlyn Hughes, were some of the toughest games you'll ever see.
There were tackles flying in, tackles from behind, taking man and ball, both us and Everton were at it as well and they were unbelievably tough games to play in.
I used to love them though!
Charlie Nicholas - Celtic vs Rangers
When we played at Celtic Park against Rangers in the old days it was in front of 90,000 fans, with Rangers having the entire end of about 30,000 so you can imagine the noise that they created - you could not hear your team-mate talking to you from five yards away.
The noise levels were unbelievable and at times it's pure hatred. You actually went into those games with an element of fear because nobody was ever calm in those games. You had some guys who couldn't tackle throwing themselves into big challenges.
It's so easy to get caught up in the emotion of it and those games were just unreal to play in.
Matt Le Tissier - Southampton vs Portsmouth
Southampton played Portsmouth in a FA Cup third-round game in the mid-1990s and it was a completely different atmosphere to any other football match that I played in during my career.
It was amazing, the electricity that went round the stadium. It was just incredible and I loved it. I really enjoyed the atmosphere that the fans created that day, and it's something that sticks in your mind for a very long time.
It was a nice build-up to the game, a lot of anticipation because we hadn't played them for a while, and I think that's also what kind of made it a little bit more special. They hadn't been in the same league as us for five or six years at that stage, maybe a bit longer. So, to go that many years without having a derby it kind of increased the fans' excitement for the day.
But it was the only one I played in! I was on the bench for a league game in the late 1980s and came on for 10 minutes at the end when we were already 2-0 down. I don't have too many memories of that game but the FA Cup game was the one that stood out.
Watch Fulham vs Chelsea, Arsenal vs Tottenham and Liverpool vs Everton on Derby Day live on Sky Sports Premier League and Sky Sports Main Event from 11am.