Danny Rose says Tottenham not helped by 'flat' Wembley atmosphere
By PA Sport
Last Updated: 06/12/18 2:22pm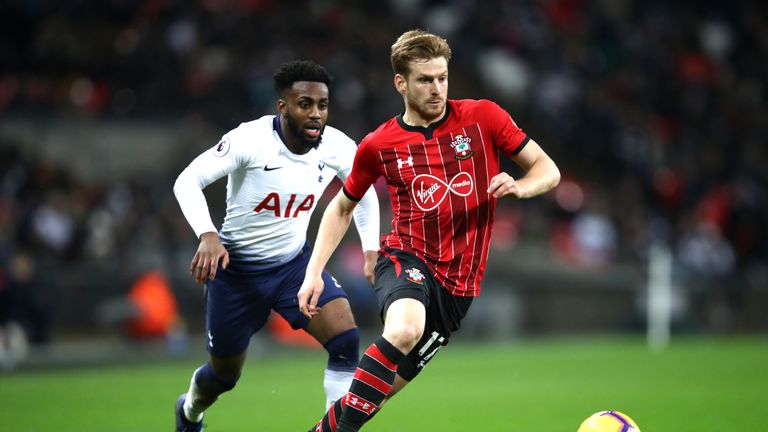 Danny Rose says the "flat" atmosphere at Wembley is affecting Tottenham.
Spurs have been playing at the national stadium while their new home is being built and have had to endure an extended stay as their stadium has hit frustrating delays.
A crowd of just 33,012 watched the 3-1 Premier League win over Southampton on Wednesday night.
That was their lowest league attendance since they have been playing at Wembley and Rose says everyone is looking forward to moving into their new 62,000-seater home, with an update expected from the club this month.
"It's just not nice anymore. I don't feel it's an honour to play at Wembley anymore," he said. "We're all itching to get in the new stadium and hopefully it's not too much longer.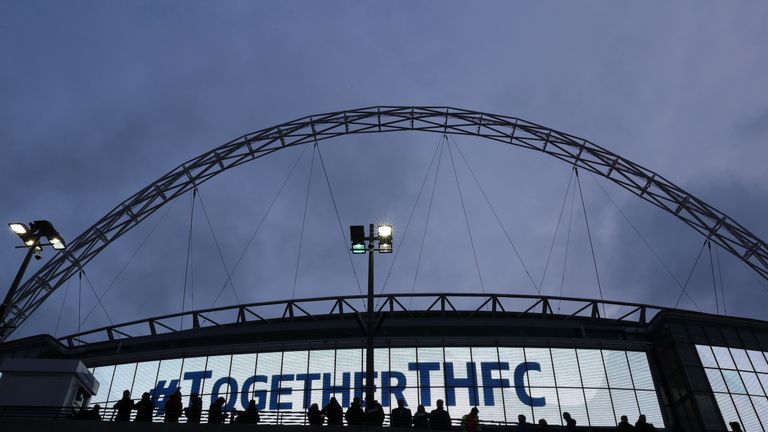 "We're all itching to get in. We're disappointed it's taken longer than expected but we know everybody's putting in the hours to make sure the stadium is as good as possible.
"It's not that much longer now, so hopefully over the next couple of months we're going to be in there and we all sympathise with the fans.
"We just have to stick together now. We know it's not going to be too much longer.
"The atmosphere is a bit flat. Obviously I sympathise with the fans, travelling a bit further away to come to Wembley.
"It is the lowest attendance since we've been at Wembley and that speaks volumes."
Rose was making his first start since the start of October against the Saints, having been on the bench for the north London derby at the weekend.
Arsenal's players were not shy about celebrating their victory over their north London rivals and Rose admits Spurs are keen to exact revenge when the sides meet later in the season.
"Me seeing that, the Arsenal players do that after the game, was obviously frustrating and I'm already looking forward to the reverse fixture when we get them back here or at the new stadium," Rose said.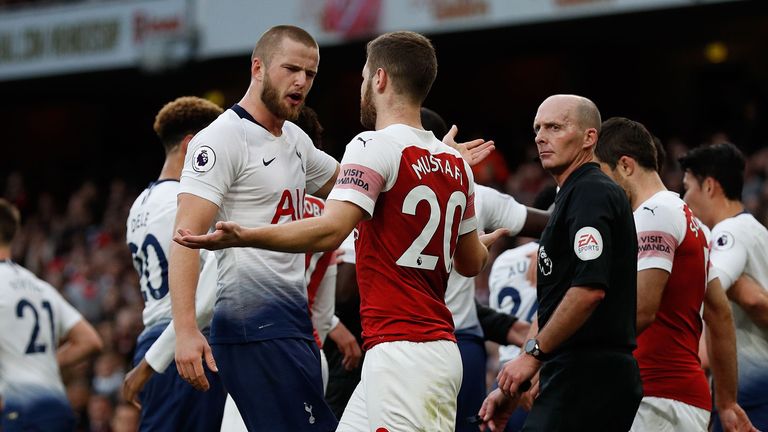 "I know there was a lot of opinions about Eric's (Dier) celebration but that is what derbies are about.
"Even though I was on the bench, it was still nice to be a part of that because when we've played at the Emirates before, the atmosphere's not been like that. It's special.
"As long as we conduct ourselves in a professional manner, I don't see anything wrong with what happened last week.
"It is obviously frustrating when you lose and you see selfies and pictures from the [opposition] changing room being uploaded but there's our incentive.
"It just shows how far we've come in recent years that it looked like it meant a lot to them to get a win over us. We're looking forward to the reverse fixture."
Having missed two months through injury, Rose is keen to nail down his spot ahead of next week's crucial Champions League clash at Barcelona.
"Next week is a massive, massive game," he said. "It'll be the biggest of the season and if the manager doesn't think I'm right then I won't play.
"All I can do is try as well as I can in the games I'm involved in and try to show him I'm ready in training.
"If I play next week, great. If I don't, I have to make sure I'm ready for when he needs me to play."