Owen Coyle says he and his staff want a Blackburn team the fans can be proud of
By Mark Crellin
Last Updated: 03/06/16 1:35pm
New Blackburn manager Owen Coyle says the onus is on him to win over the fans after his appointment was met with protests in some quarters.
Rovers have a fierce rivalry with their East Lancashire neighbours Burnley and Coyle has previously managed the Clarets, as well as Bolton and Wigan.
Within hours of his appointment, Blackburn fans launched a petition calling for his dismissal - although the fans say they are more concerned about his managerial record than the time he spent at Burnley.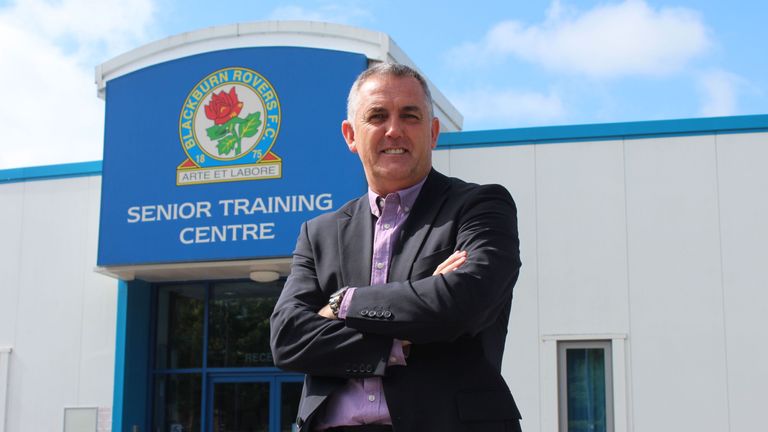 Asked about the hostile response his appointment had generated, Coyle told Sky Sports News HQ: "I understand that. It is an intense rivalry between the local clubs, that goes without saying.
"I am from Glasgow and grew up a Glasgow Celtic supporter but I can assure you that, whatever team I played for, whatever team I have managed, I have poured my heart and my soul into the job, and that is what I will do here at Blackburn Rovers.
"I certainly understand their opinion and I accept it for what it is. But I know that the job for us is to get a team on the field here that can win and be pleasing on the eye and give the Blackburn Rovers supporters something to genuinely shout about.
"I am not naive. I think whatever club you come into, there are always an element of fans you have to win over. Given the rivalry it might be more so here, and I have got no problem with that.
"The biggest single thing is the club. Players, managers come and go, the one constant is the supporters, and I certainly understand the onus is on myself and my staff to put a team on the field that will have the fans saying 'I really enjoy watching that team, I'm proud of that team.'
"I know I cannot walk in here and everything will be really smooth, that is the nature of the rivalry.
"What I also know is we will leave no stone unturned to give this fantastic fanbase a team they can be proud of."