Rafael Benitez facing toughest challenge of his career at Newcastle
Last Updated: 19/08/17 6:20pm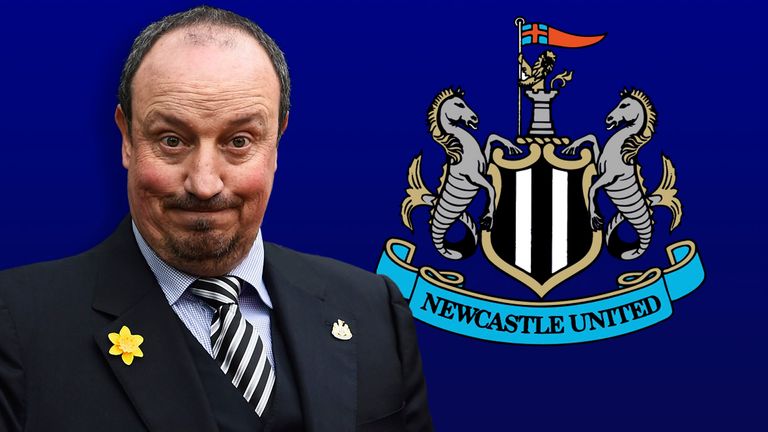 Newcastle suffered a 2-0 defeat to Tottenham on the opening day and there are problems aplenty facing Rafael Benitez. Nick Wright examines what could be the toughest challenge of his managerial career with help from one of the players who knows him best.
Rafael Benitez was eager to look at the positives after Newcastle's opening day defeat to Tottenham, praising his side's hard work and citing Jonjo Shelvey's sending off as the turning point. "It was a great effort against a good team," he told Sky Sports. "It was a pity that everything changed."
The Spaniard will wonder what might have been if it wasn't for Shelvey's moment of madness, but the game also served as a reminder of the size of the task ahead. Newcastle only mustered one shot on goal before going down to 10 men. Benitez now faces three games without Shelvey and more still without injured defenders Paul Dummett and Florian Lejeune.
It is far from ideal after a frustrating summer in the transfer market. Spanish striker Joselu became Newcastle's sixth senior signing of the window when he sealed his £5m switch from Stoke this week, but Benitez has made no secret of the fact that he expected more financial backing.
Mike Ashley promised to invest "every last penny" in the team when Newcastle clinched promotion last year, but expenditure has only just exceeded the £30m fee they received for Moussa Sissoko last summer. In an interview with Sky Sports last week, the Newcastle owner insisted further signings will depend on player sales.
It's a blow to Benitez, whose existing squad only won the Championship thanks to Brighton's late-season slump, but his response has been one of defiance. "I am not happy but for me it is a challenge," he said last week. "Every manager wants to improve and have better players, but at the same time I am happy with the players I have because the team spirit was good last season."
Benitez's determination to succeed at Newcastle is welcome news to the club and their supporters, and it comes as no surprise to those who know him best. "What fans want above all is that you give everything for the shirt," former Spain winger Luis Garcia, who played under Benitez at Liverpool and Tenerife, tells Sky Sports.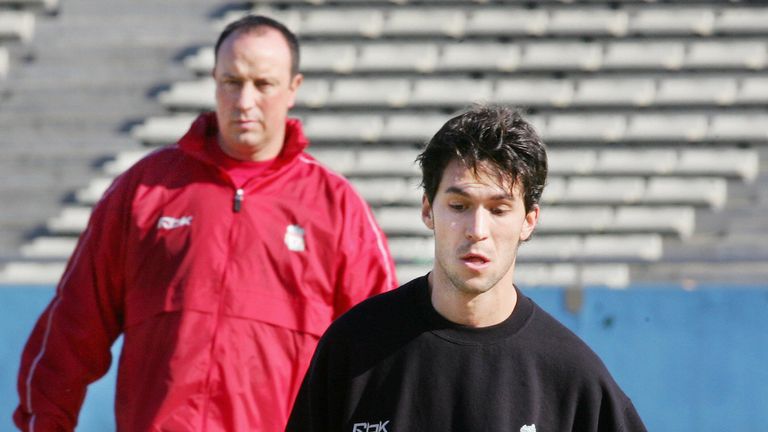 He is protective of his players and his club. He always gives his best and Newcastle are seeing that now.
Luis Garcia on Rafael Benitez
"Wherever Rafa has gone, he has always given everything. He has always supported his clubs, the charities, everything. He is always totally committed and that's what people love about him. He is protective of his players and his club. He always gives his best and Newcastle are seeing that now."
Garcia, who won the Champions League with Benitez in 2005, has followed his old manager's Newcastle tenure closely. "I sent him a message to congratulate him on promotion," he says. "He's done a great job. It's difficult to be relegated and come back after only one year, especially when important players leave. Now he's trying to build a strong team because he knows it's going to be another tough year."
A tough year becomes tougher in light of Newcastle's financial constraints, and the lack of star signings means Benitez's coaching abilities have taken on even more importance. This is not the first time the former Valencia and Liverpool manager has been asked to get the best out of what he's got. The question is whether he can achieve it again.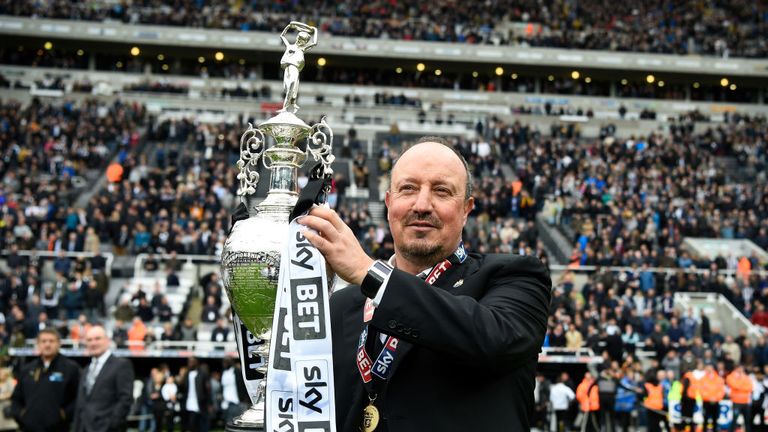 "He's the same manager he ever was," says Garcia. "You cannot talk to Rafa about anything except football. Football is everything. Talking, learning and improving. He attends to every detail. Everything has to be under control. He loves that. He wants you to have the right preparations, the right rest, the right food, the right everything. New players have to adapt fast to the needs of the team."
It's up to Benitez to find the right chemistry on the training field, but the lack of firepower in attack is a separate concern. The Magpies scored 16 goals in 10 Premier League games under the Spaniard at the end of the 2015/16 campaign, but nine of those came from players who have since departed.
Dwight Gayle was prolific in the Championship but is yet to show the same kind of consistency in the top flight. Aleksandar Mitrovic and Ayoze Perez have scored just 22 Premier League goals in 104 appearances between them. Then there's new signing Joselu, who only found the net four times for Stoke last season and has never reached double figures for league goals in a single campaign.
It's easy to see why Benitez was so upset by Newcastle's failure to land Tammy Abraham, and now there are problems at the other end as well. Lejeune and Ciaran Clark marshalled Harry Kane impressively for the opening half hour on Sunday, but the Frenchman's ankle ligament damage leaves Benitez with another headache.
For an ambitious manager accustomed to competing at the top, it is unfamiliar territory. "I know Rafa and I know he will not be planning just to fight to stay in the Premier League," says Garcia. "I think he will be wanting to aim high, to try to get into those 10 positions at the top of the table and maybe fight for the Europa League places."
Benitez can aim high and look at the positives, but much will depend on what happens in the remaining weeks of the transfer window. Right now, with Newcastle's squad in its current state and funds as limited as they are, the season ahead looks like an uphill battle.