Rafa Benitez focused on securing Newcastle's Premier League status rather than future
Last Updated: 06/04/18 5:29pm
Rafael Benitez has insisted his focus is on securing Newcastle's Premier League status rather than his long-term future at the club.
The Magpies sit 12th in the Premier League on 35 points, seven points above the relegation zone with seven matches remaining.
Ahead of the trip to Leicester on Saturday, Benitez said: "Forty is the number [we need to get to], people will be asking a lot of questions about my future.
"We don't need to talk about anything, just Leicester and how we can get to 38 points if we can.
"We have to carry on trying to get points in the game against Arsenal."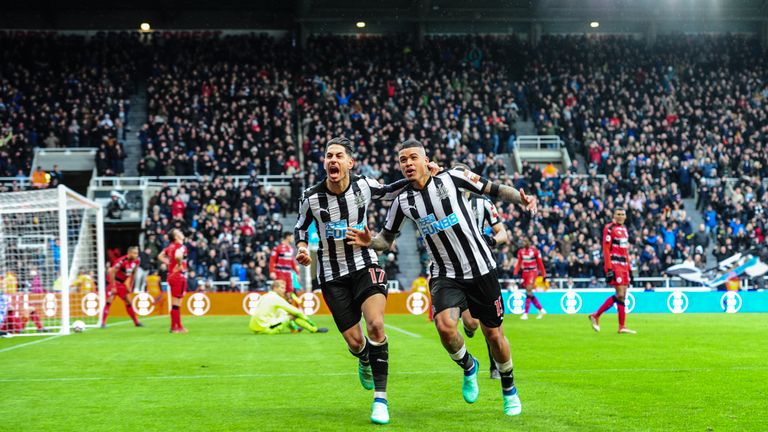 Newcastle have only lost two of their last 10 Premier League matches - a 3-1 defeat to leaders Manchester City and a 2-0 loss to third-placed Liverpool.
Despite their form, Benitez believes it would be premature to suggest that his side have guaranteed safety with matches against Arsenal, Tottenham and Chelsea still to come.
He said: "I think that I have to do now the opposite of what some people think, that we don't have complacency and that everyone concentrates because we are closer, but it's not yet done.
"We have to keep working, winning and the target still is 40 points so we have to carry on."