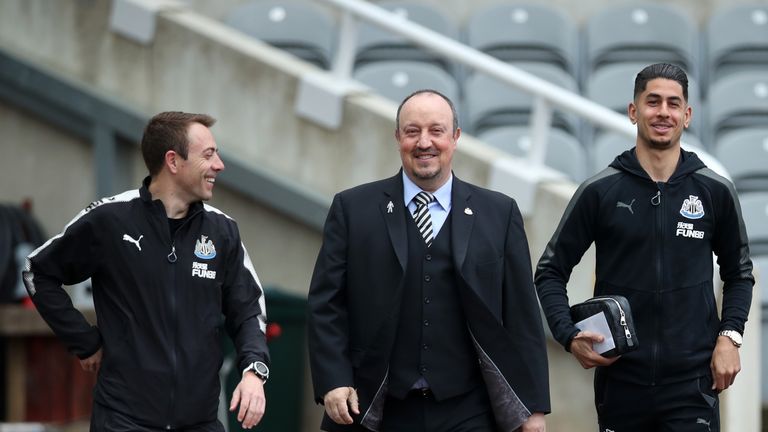 Newcastle owner Mike Ashley says he is hopeful manager Rafael Benitez will remain in charge at St James' Park.
Ashley insisted that "every penny" generated by Newcastle will be available to Benitez as the Magpies look to build on a successful season.
Ashley issued a statement in the wake of Sunday's 3-0 defeat of Chelsea, which earned Newcastle a 10th place finish on their first season back in the top flight.
A side who had been seen as possible relegation candidates in some quarters eventually finished 11 points clear of the drop zone and Benitez has been widely praised for his efforts.
However, Newcastle fans are concerned that Benitez might not extend a contract which expires in a year, with the availability of funds to strengthen the squad possibly a key factor.
Ashley said: "I would like to thank Rafa Benitez for his magnificent achievement this season.
"I would also like to applaud the players, led fantastically by the captain Jamaal Lascelles.
"On many occasions throughout the season they have been described as a championship side, which I personally consider to be derogatory.
"Rafa, as always, has my full support and, contrary to some media reports that portray me as a pantomime villain, I will continue to ensure that every penny generated by the club is available to him.
"I hope very much that Rafa will remain at Newcastle United.
"Finally, I would like to thank the fans for their unrivalled support of Rafa and the team throughout the season."
Benitez said after the win over Chelsea: "I have another year of my contract and we are trying to do our best to do what we have to do to go forward.
"There are conversations and we will see how far we go."