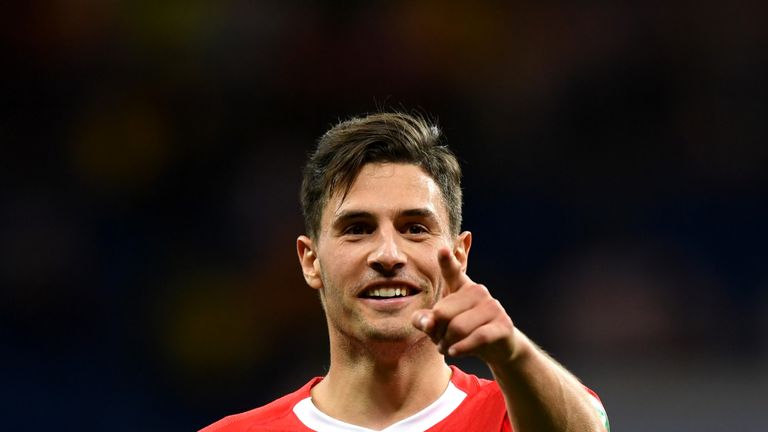 Fabian Schar says he came to Newcastle to play under Rafa Benitez, and is looking forward to testing himself in the "best league in the world." 
The Switzerland international, who signed for Newcastle on a three-year deal from Deportivo La Coruna for £3m, is excited by the prospect of testing himself in the Premier League.
Speaking to Sky Sports News, Schar said: "The Premier League is the best league in the world, you have so many good players and many good teams. Almost everybody can beat everybody so that is what I am looking forward to.
"With the great stadiums and all the fans, it's going to be fantastic next season. I'm really happy to be here. England is the best league in the world.
"I need some training and some more pre-season because the season is coming quick, and I have to be ready in maybe just two weeks. I'm really looking forward to it.
"I have had maybe two or three training sessions with team-mates, and one game, so I need some time but what I have seen is that we have a good team and quality in the squad."
Schar, who played for Switzerland in the World Cup in Russia, says the prospect of playing under Benitez was the key factor in signing for Newcastle.
He added: "He (Benitez) gave me a good feeling, he's a big coach with a lot of experience, and Newcastle is a big team so it seemed to me to be perfect. I'm really happy.
"I am a defender and I know how to defend. My first job is to keep the score to zero. My quality is to help in the build-up with good long passes, this is my strength and why Rafa Benitez called for me."