Newcastle owner Mike Ashley denies making V-sign gesture to fans
By Keith Downie, Sky Sports News North East reporter
Last Updated: 04/10/18 9:34pm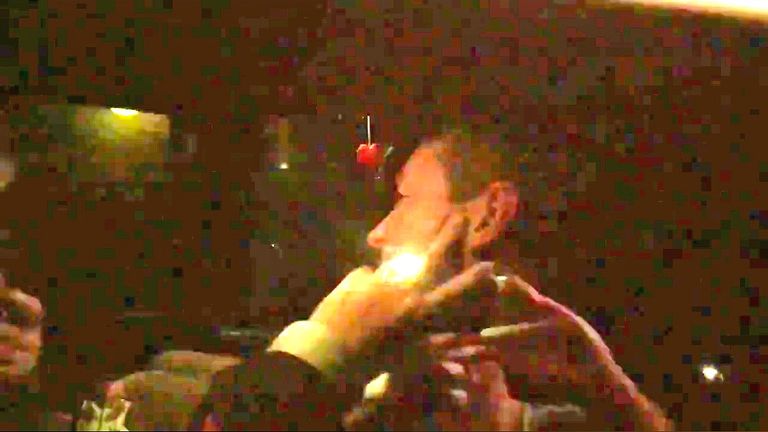 Mike Ashley has denied making an insulting gesture to Newcastle fans as he made his way home from a dinner with Rafa Benitez and the first-team squad.
The Newcastle owner appeared to make a V-sign gesture to a small group of supporters who had congregated outside to protest against his running of the club as he sat in the back of a vehicle taking him away from the restaurant on the outskirts of Newcastle.
However, the Newcastle owner released a statement on Thursday saying: "I did not make a 'V-sign' to anyone. To suggest otherwise is both inaccurate and irresponsible. The matter is in the hands of our legal team.
"It is hugely disappointing, given the reason why we set up the meeting, that certain elements of the media are trying to undermine the club by creating a story out of nothing."
Ashley travelled to Newcastle on Wednesday to take Benitez, his staff and playing squad out for dinner in a bid to build bridges after a winless start to the season.
The meeting is understood to have been initiated by the club's managing director Lee Charnley.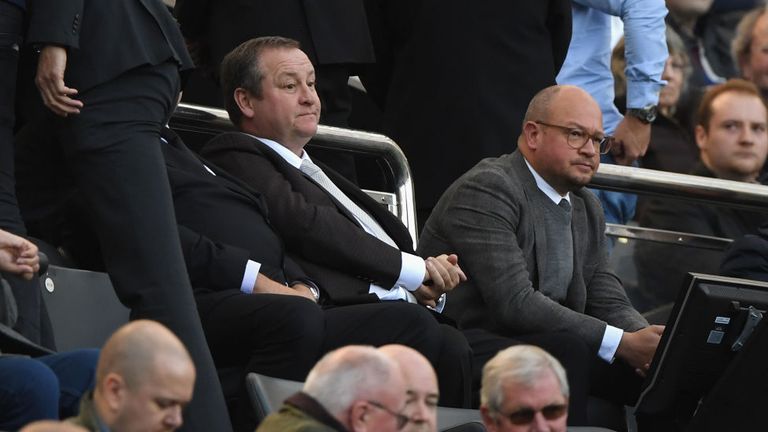 It marked only the fourth occasion Ashley and Benitez have met during the Spaniard's two-and-a-half year tenure at St James' Park.
Earlier this week, Ashley challenged anyone wanting to buy the club to show him the money.
Ashley and his representatives have never publicly named their price for the club, but it is unlikely to be sold for less than £300m.