Newcastle must match Rafael Benitez's ambitions, says David Ginola
"Rafa Benitez is the main figure because he's the manager, he's the man in charge. Now give him the keys to succeed with the club."
Last Updated: 26/11/18 11:34pm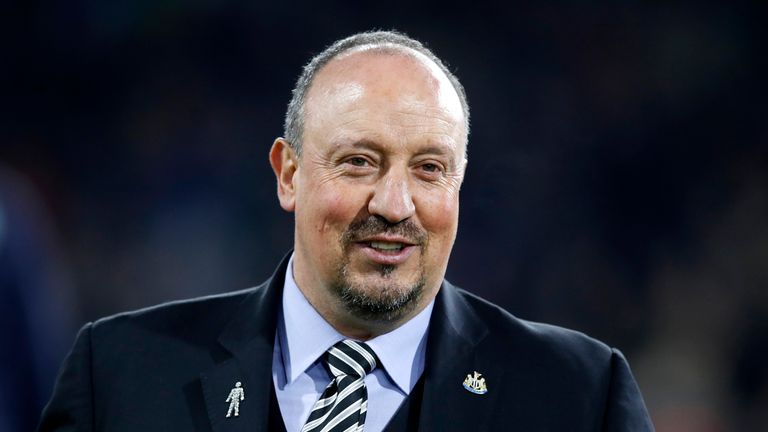 David Ginola says Newcastle must strengthen in the January transfer window to match manager Rafael Benitez's ambitions.
Speculation continues to surround Benitez's future at St James' Park with the Spaniard vocal about Newcastle's lack of spending in the summer.
In an exclusive interview with Sky Sports, Benitez insisted he was happy about Newcastle, focusing on the coming games and the January transfer window, after which he said his future would be decided.
And Ginola, who was a guest on Monday Night Football, wants Newcastle to back Benitez and give him the "keys to succeed" at the club.
"He's the main figure for the club," the former Newcastle winger told MNF.
"My question is can Newcastle United match his expectation in terms of looking at the future?
"Rafa Benitez is one of the best manager's around and he has proved it many times. Now I'm questioning whether Newcastle are able to match his expectations in terms of the financial aspect of the game.
"You can invest in two or three great players who could bring the momentum the club needs."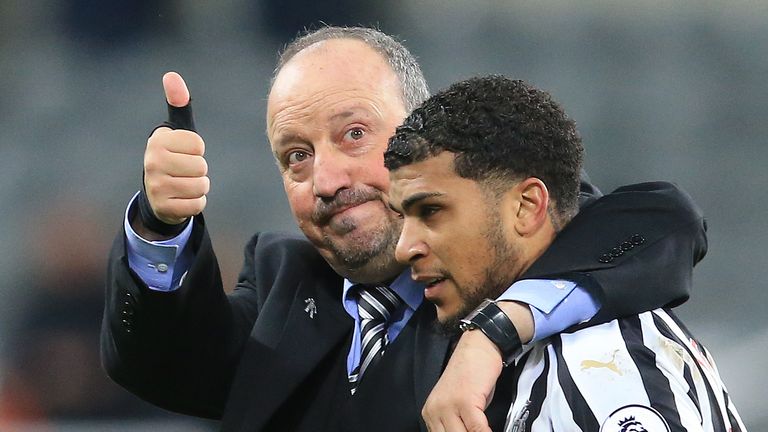 He added: "Rafa Benitez is the main figure because he's the manager, he's the man in charge. Now give him the keys to succeed with the club because otherwise they will be fighting against relegation every season.
"If you want to see Newcastle right at the very top challenging Man City, Chelsea, Tottenham, Liverpool, Arsenal and Manchester United and clubs like that, they need money."
Benitez's side have put a disappointing start to the season firmly behind them after securing a third straight win with a 2-1 victory at Burnley on Monday Night Football.
The win lifts Newcastle up to 13th in the table, four points clear of the relegation zone and Jamie Carragher, who worked with Benitez at Liverpool, insists the Spaniard is key to Newcastle's chances of staying in the Premier League.
"He's loved up there [at Newcastle]," he said. "He has that ability as a manager, not just in terms of bringing the supporters with him. Obviously you have to have ability as a manager and get results, and that's what he's done.
"There's no doubt he is the main thing about Newcastle which always gives me confidence they will stay in the league.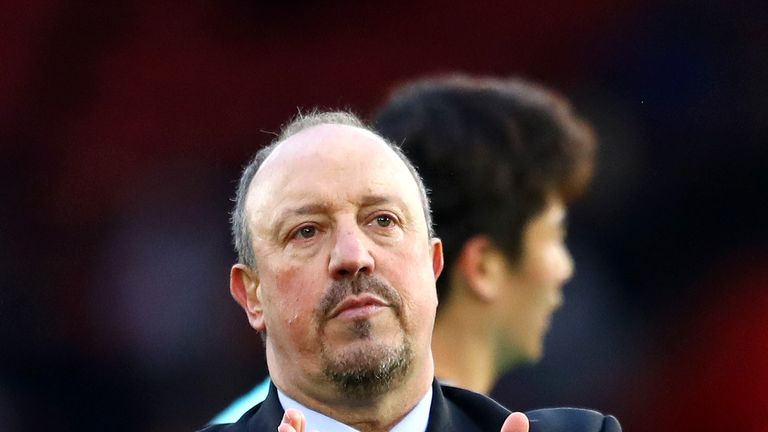 "With another manager I think Newcastle would have problems. I always back Rafa because he will get results in certain games.
"In Rafa Benitez's head he should be competing against Jurgen Klopp, Pep Guardiola and Jose Mourinho. He has done in the past so that is the frustration for him."