We are beyond the midway point of the January transfer window and Newcastle are yet to make any additions despite sitting 18th in the Premier League - while talks of a takeover have seemingly stalled.
But what is stopping the proposed takeover at St James' Park? And will manager Rafael Benitez convince owner Mike Ashley to buy players before trying to sell the club?
We asked Sky Sports News' North East reporter Keith Downie for the lowdown ahead of a huge clash at home to Cardiff City on Saturday.

What is the latest on a potential takeover?
It appears to have stalled for now and information is at a premium. Peter Kenyon and his US-based consortium are Mike Ashley's preferred bidder, and the one group he hoped could push a deal through. Kenyon is very much real in his want to purchase the keys to St James' Park, but as I write in mid-January, neither the former Chelsea CEO nor any of the other interested parties have entered a period of exclusivity with Ashley. That is, he is yet to show the current Newcastle owner the colour of his money.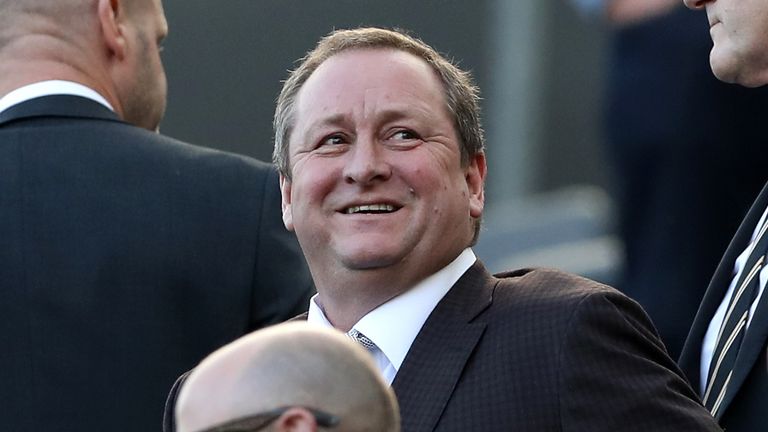 Money has been spent from both parties in the shape of lawyers' bills as Kenyon looks over the books of a club once more flirting with relegation, and the feeling within the club is that it could and should have been done by now. Only last month Ashley told our colleagues at Sky News he hoped to have a deal done in time for the January transfer window opening. But the silence right now is deafening.
Many Newcastle fans question whether Ashley does indeed want to sell, and they think the timing of the takeover news is an attempt to take pressure off him to spend in the January window. But I can assure you he definitely does want to sell, but no party have matched his asking price thus far. That begs the question, is he asking for too much?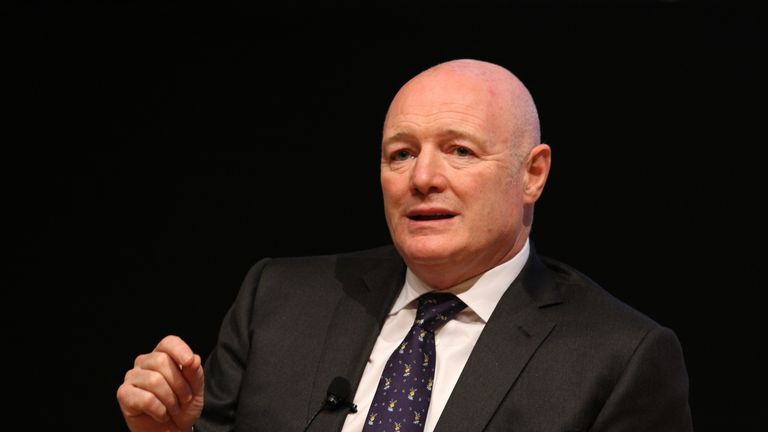 What is the club's financial situation?
The crux of it is Newcastle cannot grow as a club with Mike Ashley in charge. He's gone on the record to say he can't compete with any of the big boys, and sadly for Newcastle fans he is clearly unable - or unwilling - to compete financially with the Bournemouths or Cardiffs of this world either. Whether Ashley parts with money this window we must wait and see, but it is looking increasingly unlikely as the days tick down in what is a notoriously difficult time to buy.
It is a gamble though, and one he has gambled with before. A third relegation in just over a decade would be very hard for Newcastle to come back from. It also impacts any potential takeover: who in their right mind would buy a Premier League club that could quite feasibly be a Championship club in four months' time? This weekend's match with Cardiff is as big as there has been in some time.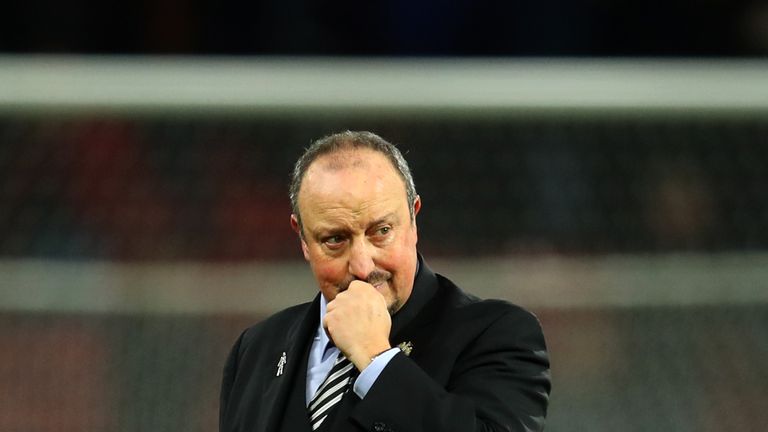 Essentially, Ashley wants his money back, and a bid of £280m would get him that. He put around £140m into the club in the form of interest-free loans - and he wants that back as part of the sale. That would see him wash his hands of it and walk away.
The problem is Newcastle are essentially self-sufficient, so it would not be in Ashley's interest to sell the club for lower than his £280m valuation - exactly what he paid for it (including his loans) all those years ago. Fans will point to the fact he has made false promises: I stood outside St James' Park 15 months ago and read a club statement that promised Rafa Benitez would be given "every penny generated by the club" in terms of transfer fees.
That hasn't happened - Newcastle made a profit in the summer transfer window, the only Premier League side to do so. Fans want to know what happened to the £22m (rising to £27m) Fulham paid for Aleksandar Mitrovic, among others.
And it's far from the first time promises have not yet been met for Newcastle fans. Ashley said in a rare interview nearly four years ago - as his club were on the brink of relegation to the Championship - that he would not sell until he won something. The club is very much up for sale, and Newcastle still have not won anything...unless he meant the Championship, of course!
Can fans expect any transfers in?
The proposed takeover makes the whole situation very delicate. Very similar to last year with Amanda Staveley, Ashley will not want to spend if he is in the throes of selling. Others will point out that perhaps some financial outlay will not only make Newcastle more attractive to a buyer, it should also push them further up the league table and away from the threat of another relegation, which in turn would also make a takeover more likely.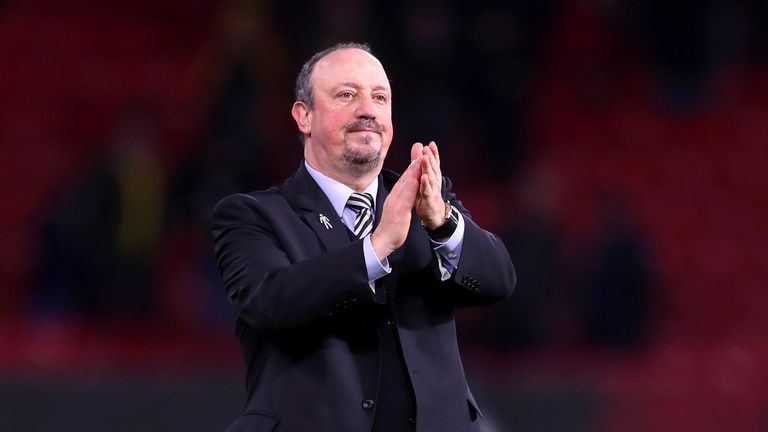 Benitez is in the market for new players; he wants a left-back, a striker and a No 10. The issue is the same as what we have seen in the past few transfer windows - the players Benitez wants fall outside the parameters set by Ashley, both in terms of transfer fees and wages.
To that end Newcastle are still apart in both fields for Benitez's No 1 target, Paraguay international Miguel Almiron. It would take a bid that would break the club's long-standing transfer record to get his man, and in his heart of hearts the Spaniard knows that is very unlikely to happen. Benitez, who has refused to talk transfers at any of his news conferences in recent weeks, looks like a man who is resigned to his fate.
That fate will be searching for cheaper options. PSG left-back Stanley N'Soki is a player he has a long-standing interest in and could be available on loan. So too Roma forward Gregoire Defrel, who Sky in Italy tell us Benitez has interest in. Defrel spent the first half of the season on loan at Sampdoria but would appear surplus to requirements since the arrival of Manolo Gabbiadini.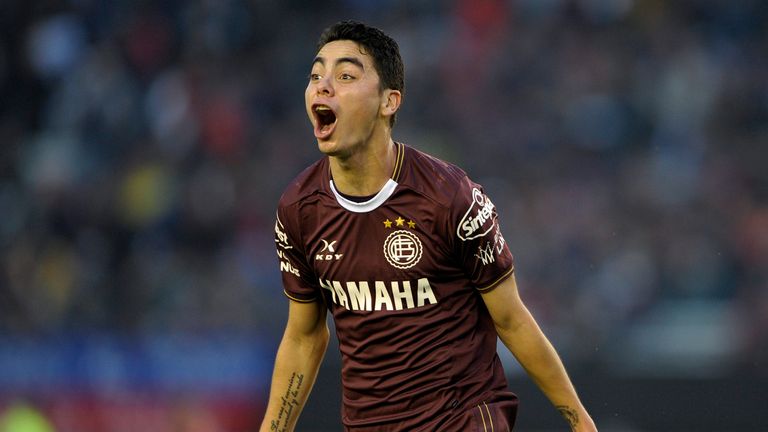 It would be dangerous not to invest in the squad, given the injury situation coupled with their lowly league position, but Benitez has been here before - and he may have to wheel and deal once again.
Is it a case of sell to buy?
The short answer is no. While that has been the case in previous transfer windows, Benitez has made it clear this month that none of his players will be sold unless he gets in players of better quality first.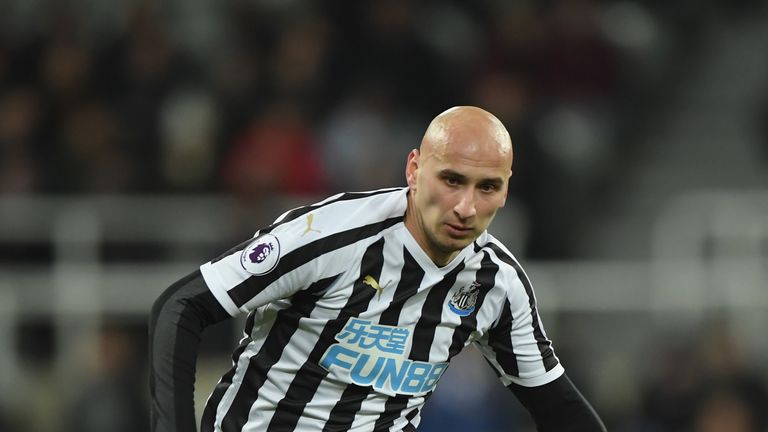 The only one he has said he would happily allow to leave is fourth-choice keeper Rob Elliot. His squad is so thin that Benitez would be scared to allow anyone else to leave and then not be given money to spend on a replacement. You can understand where he is coming from.
Could Shelvey leave in January?
Jonjo Shelvey is one of Newcastle's biggest assets, and on his day their best player. While he's currently injured, and not always a first pick, he will not leave this window unless Ashley suddenly starts to splash the cash and leaves Benitez with surplus. That will not happen.