Following Manchester City's signing of John Stones, Adam Bate takes an in-depth look at how Pep Guardiola has changed the role of the modern-day centre-back.
There's an accepted wisdom about what John Stones needs to do in order to improve. Speaking ahead of last summer's European Under-21 Championship, England coach Gareth Southgate identified a "desire to keep the ball out of the net" as being crucial. Sam Allardyce has been rather more blunt. "I'd teach him how to defend," he said of Stones in May.
But what is defending now? For some, Pep Guardiola has changed the notion of what it is to be a defender. Others might insist that clean sheets are the measure that matters but football is ultimately about winning matches and Guardiola has done more of that than most. His career win percentage of 73.5 per cent is unrivalled at the elite level of the game.
Guardiola is rarely styled as a pragmatist, but he's found a way that works for him. Dogged defending is one way of keeping a clean sheet but even clean sheets are no more than a means to an end. The Catalan coach has skipped to the final page of the coaching manual by aiming for it all. For him, it's about defending and attacking as a unit.
It was during his time in Mexico playing under mentor Juan Manuel Lillo that these ideas crystallised. Like Lillo, Guardiola does not see defence and attack as separate entities. In such a system, the role of the centre-back naturally become very different. The job is to spark attacks for the team as well as stop them.
Of course, there's still a need to head and tackle. But Guardiola's Barcelona were able to circumvent potential problems despite being targeted as the shortest side in Europe. A combination of zonal marking and aggressive pressing combatted it. In the 2010/11 season, for example, Gerard Pique blocked more crosses than any centre-back in La Liga.
Guardiola has had the best defensive record in every league campaign of his career at Barcelona and Bayern Munich. Tellingly, the most goals he's ever conceded came in the first of those seven seasons and the fewest came in his last one with Bayern. Far from being found out, this is a coach who is refining his approach and getting better. This way works.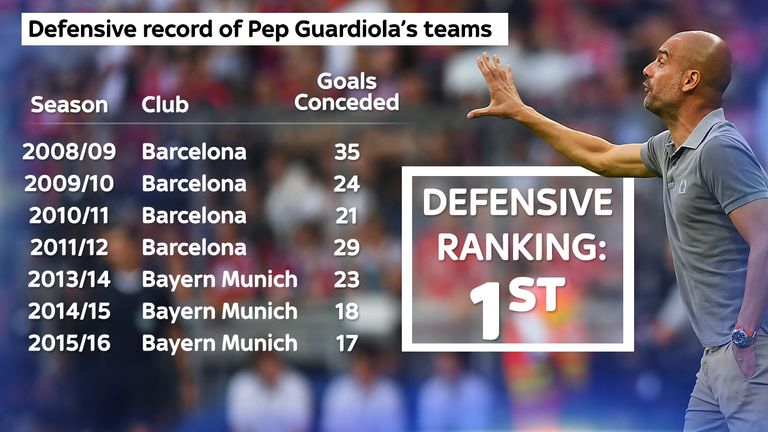 While Jose Mourinho said recently that he prefers specialists, Guardiola's response was to tell his players that he'd play with 11 midfielders if he could. The 45-year-old coach might still stand alone as a unique figure, but the influence of his approach can be identified in the numbers. When it comes to defenders, the game is going his way.
In the 2009/10 Premier League season, John Terry and Nemanja Vidic were the only two centre-backs in the country to attempt an average of more than 50 passes per game. When it came to short passes, Terry and his Chelsea defensive partner Ricardo Carvalho were the only players to make 40 accurate short passes per 90 minutes.
Even just six years on, that picture has changed. There's been a 500 per cent increase in the number of Premier League defenders in the 50-passes-per-game club. As for those making 40 accurate short passes per 90 minutes, it's no longer one club playing this way but seven sides who have defenders registering such figures. It's a significant difference.
Is it necessarily new? Not entirely, of course. Bobby Moore made 66 accurate passes from centre-back (albeit over 120 minutes) as long ago as the 1966 World Cup final. But this is no longer the preserve of world-class defenders in one-off games. Clubs such as Swansea have been inspired to build an entire philosophy on Barcelona's obsession with possession.
Guardiola's influence on that style of play is obvious. When a team wins the 2011 Champions League final at Wembley by outpassing the then newly-crowned Premier League champions Manchester United by 777 to 357 it is going to have an impact. It's worth stressing just how different this was to anything seen in English football.
That season marked perhaps the zenith of Guardiola's ambitions for Barcelona. Not only did his side enjoy possession in excess of 67 per cent but boasted an average pass success of 89.6 per cent. To put that into context, there were only three players in the Premier League that season who could better the average pass rate of the entire Barca team.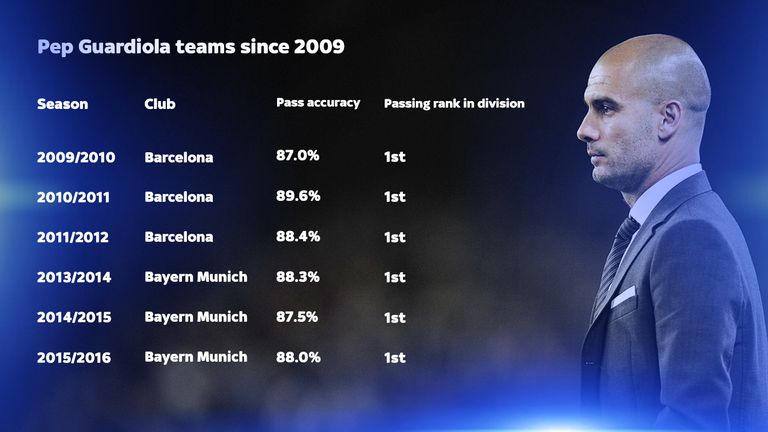 Paul Scholes topped that three-man list. "If he'd been Spanish, he might have been rated more highly," said Barca midfielder Xavi Hernandez. Xavi was one of five players along with Lionel Messi, Andres Iniesta, Sergio Busquets and Pedro who drew lots to claim Scholes' shirt following that 2011 final at Wembley.
While this might have been a miracle generation at La Masia, that doesn't mean the style isn't repeatable. Guardiola has proven that. At Bayern Munich last season, his side had an average possession of 66.4 per cent with an overall pass completion of 88.0 per cent. Guardiola's teams have topped the league for these metrics in every season of his managerial career.
Bayern's nominal centre-backs Medhi Benatia and Jerome Boateng averaged 66 completed passes per game each last season. Xabi Alonso, frequently dropping that deep too, managed 93 of them. Despite the shift in emphasis that he has inspired, these are still numbers with which English football is unfamiliar. Now Guardiola plans to change that.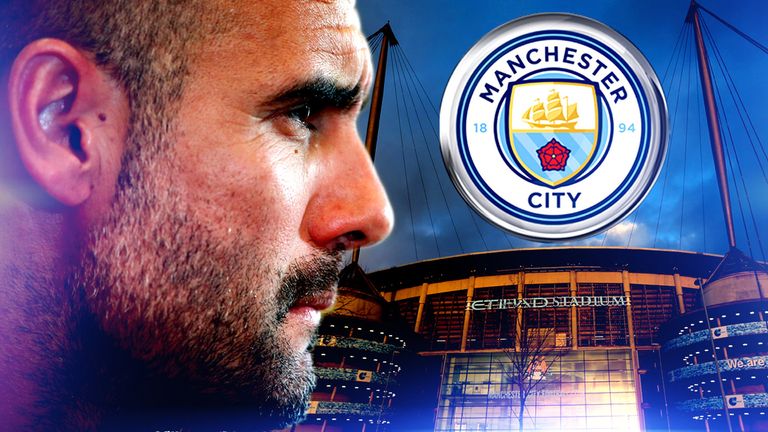 Normally central defenders are strong in the air and aggressive. But we need to have a good build-up to create easy passes in the midfield.
"Normally central defenders are strong in the air and aggressive," he explained last month. "But we (City) need to have a good build-up to create easy passes in the midfield so they can create good passes for the strikers. I believe when the ball goes from the central defender to the striker as quickly as possible, it comes as quickly as possible back."
Guardiola's commitment to his approach has led him to playing midfielders in the back-line. He might have changed what a defender looks like and what is expected of them, but when he can't find those players in the market because others aren't yet playing quite the same way, he'll create them. It's not just about changing positions. It's about changing the game.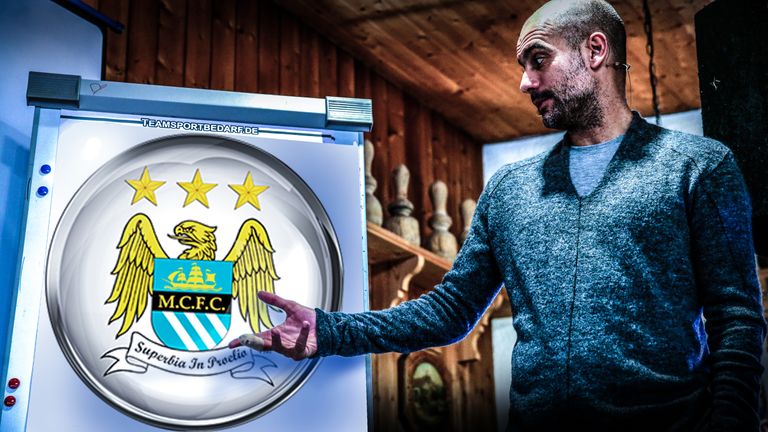 It's a journey that's come full circle. Guardiola's own role as a deep-lying playmaker was all but extinct by the end of his career. Peers such as Roy Keane, Edgar Davids and Claude Makelele became the template for the role instead. The more robust demands on the holding midfielder risked making mere pass-masters obsolete.
Both Keane and Guardiola were born in 1971, but when Keane was winning the PFA and FWA awards at Manchester United in 2000, Guardiola's time at Barcelona was coming to an end. The following year, while Keane captained United, winning a sixth Premier League title, Guardiola moved to Serie A strugglers Brescia.
Carlo Mazzone, their coach, was one of few still keen on the deep-lying playmaker. Indeed, Guardiola briefly replaced Andrea Pirlo in the position, Mazzone having just converted the on-loan youngster to a deeper role. In doing so, Mazzone helped sow the seeds for the return of the playmaker. Like most cultural revolutions, the change has been so ubiquitous that it's hard to imagine life before.
It's since become a playmakers' procession at Barcelona. Guardiola built the team in his image, himself having been a hybrid of Sergio Busquets and Xavi. He was able to find room for Iniesta and Cesc Fabregas too. Perhaps it's only to be expected that Guardiola wouldn't be content with dominating midfield. He wanted the rest of the pitch too.
The 2009 Champions League final was won with Yaya Toure in defence. Javier Mascherano was later switched from what he called his "natural role" to the back-line too, Guardiola still calling him his best signing for Barcelona. "Pep always surprises you with some detail," said Mascherano. "I now know that there's another way of thinking about football."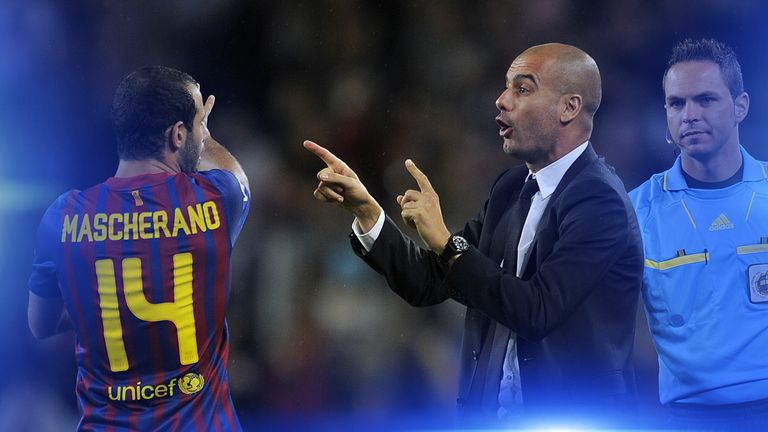 At Bayern, it was Javi Martinez who was expected to produce in defence just as he had in midfield. "There's not much difference between a holding midfielder and a defender in Pep's system," the Spain international told ESPN earlier this year. "He expects you to play out from the back and loves players who can change positions during a game."
But it is Alonso who epitomises Guardiola's determination to see his ideas through to their conclusion. Alonso was 32 when he joined Bayern and by Guardiola's own admission "the worst player in the world" at chasing others. But that wasn't the priority. "We want to keep the ball for as long as we can," said Guardiola. "That's why I want players like Xabi."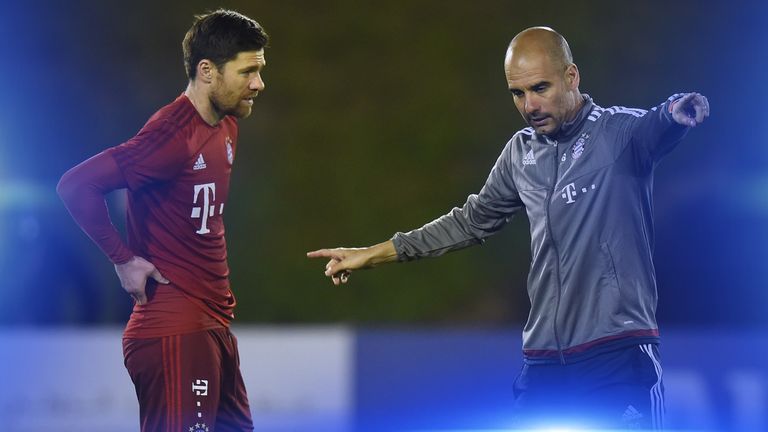 Alonso played at centre-back on his Bayern debut against Schalke in 2014, completing more passes (66) than anyone else. "You have to be ready for it and know how to play as a centre-back," said the player. "It is a very dynamic one, in fact, it is two positions in one game." In fact, it was one game against Bayer Leverkusen the following year that summed it up best.
Guardiola named three full-backs and no centre-backs, with Alonso expected to drop into defence as appropriate. "We talked about what he wanted from me," said Alonso afterwards. "Centre back when defending, more in front when attacking." It was a triumph as the team who'd go on to finish third in last season's Bundesliga were swept aside 3-0.


Guardiola was delighted. "What Alonso did today was simply mad," he said. "The forwards tried to take advantage of pressure and looked for spaces in Bayern's defence, but Xabi sorted everything out." To cap it all off, it was Alonso's pass through to Douglas Costa that set up Thomas Muller for the opening goal, justifying Guardiola's decision at a stroke.
It's no surprise that similar plans are afoot at City, with Fernandinho already earmarked. "He has the quality to create good build-up play and can play a forward pass, so I think he has the quality to play there," said Guardiola. "But I think a lot of the midfield players we have here can play at the back, and when that happens the build-up play is much, much better."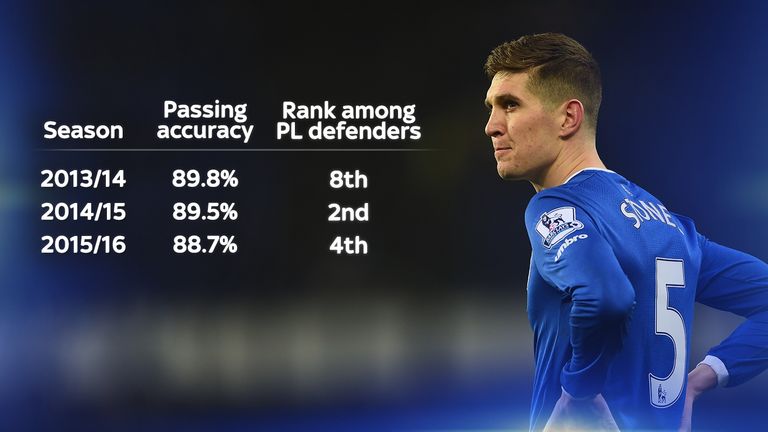 That might be bad news for Eliaquim Mangala but it could be good for Stones, one of only three defenders with an 88 per cent pass completion rate in each of the past three Premier League seasons. They're positive passes too. When Jamie Carragher says Stones has the potential to play for Barcelona, what he means is the potential to play the Guardiola way.
Guardiola sees it too. "Everyone knows we're going to try," he said of plans to sign Stones. Having tried midfielders there, he's now identified an English defender to do the job. Maybe the very existence of such a defender is an indication of his influence. A proper defender? That depends on the definition. Thanks to Pep Guardiola, it's a definition that's changing.