Manchester City defender John Stones says his decision-making has already improved under Pep Guardiola, who he believes is the best manager in football.
Guardiola signed the 22-year-old England international for £47.5m from Everton this summer and has started the young defender in each of City's three Premier League games so far. 
Stones came under question last season for attempting to play the ball out from defence on too many occasions, rather than prioritising the basics. 
The centre-back has been named in Sam Allardyce's first England starting line up as they kick off their qualifying campaign for the 2018 Russia World Cup against Slovakia on Sunday, and after failing to break into the starting line up for Euro 2016, Stones believes he has already improved his judgement since last season. 
"We can all regroup from putting it in row Z sometimes," said Stones. "From last season to the start of this season I'm realising when to do it. That's where I believe I have come on quite a lot as a player.
"I was doing things before and then afterwards I would think, 'Why have I done that? Why haven't I just put it out in row Z?' Already I can see a difference in my decision-making.
"I just want to keep improving, keep getting games under my belt. That's why I moved to City and, in my eyes, the best manager to work with in football. Hopefully he will bring me on leaps and bounds.
"I've been taking in a lot of information these last few weeks, trying to figure out how to fit in. But you have to keep improving as a player and as a person because you have to move on in life."


Stones will be expected to start in the first Manchester derby of the season on September 10, live on Sky Sports 1, when Guardiola will renew his rivalry with Manchester United boss Jose Mourinho. 
Former United and England defender Rio Ferdinand - who also received criticism for his decision-making in his early career - has been one of Stones' most vocal supporters, even calling a football phone-in to defend the City man in December. 
"I didn't know about that," said Stones when informed of Ferdinand's intervention.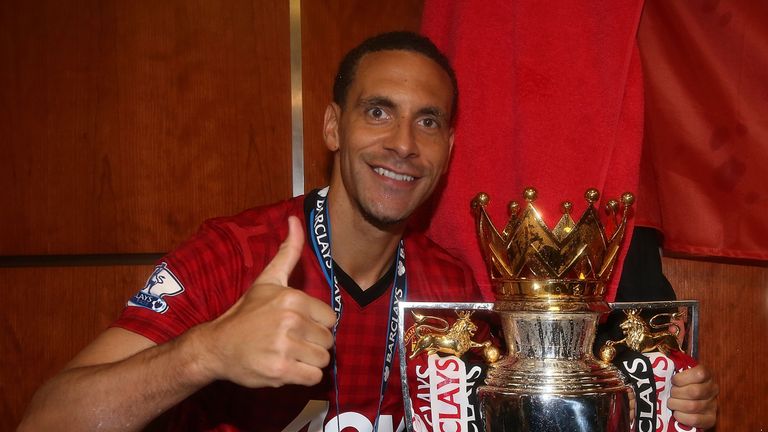 "I've met Rio a few times and he has always been passionate about football. To get that backing from him in that respect gives me great confidence. He was a top player and I'm striving to be a top player. I know I've got a lot of hard work to get through before I'm winning titles and becoming the player I want to be."
Despite starting every league game under Guardiola, Stones fell out of favour on occasion with Roberto Martinez while at Everton last season. 
Martinez was sacked in May with Everton lying in 12th place in the Premier League, and Stones believes the Spaniard's change in style - including a decision to drop Stones - ultimately cost him his job. 
"I felt I was doing everything I could and deserved to play and still wasn't," added Stones. "That's when I found it hard. It's probably a question you should have asked the manager at the time because he wasn't telling me.
"Roberto had his style of play and kind of changed that towards the end of his career at Everton. He changed the whole style of the team and things weren't working out at that time so you could say it wasn't the best decision.
"As you know, the gaffer got sacked. It wasn't enjoyable. We weren't winning games. When we don't do that a few games on the trot, it starts to eat away at you, no matter who you are. It was a good test for me. I learned a lot about my football, about myself." 
Watch Sky Sports' derby day extravaganza on Sep 10 - Man Utd v Man City and Celtic v Rangers - as part of our three months half price offer.