Kevin De Bruyne insists new Manchester City manager Pep Guardiola has changed his role within the team.
De Bruyne and City are preparing for a huge clash away at rivals Manchester United on Saturday, live on Sky Sports 1 HD, putting Guardiola up against Jose Mourinho for the first time in the Premier League.
The 25-year-old Belgian has enjoyed a fine start to the season with City, who have won all three of their Premier League fixtures under Guardiola, and De Bruyne has given an insight into how the Spaniard has altered the style at the Etihad.
In an exclusive interview, De Bruyne told Sky Sports: "It has been a good three weeks for us. The way we try to play is very positive and it's really enjoyable for the players to play in this kind of system, where you play nice football. It helps also when you win.
"My position is totally different from last year. It's not too defensive, but I know I will be more of a creator but have to help my team-mates up front more to get them the ball. They will do more of the finishing this year but I really enjoy it so far.


"Everything needs time, we have the same with Belgium. It takes time in training for Pep to get what he wants tactically, but it's really nice and you see the spaces opening up, then you know why you're doing it.
"We want to try and dominate the game but in England you will never do that for a full 90 minutes. We try to do that. It's very positive the way we play. People see a lot of differences, and we are doing really well at the moment.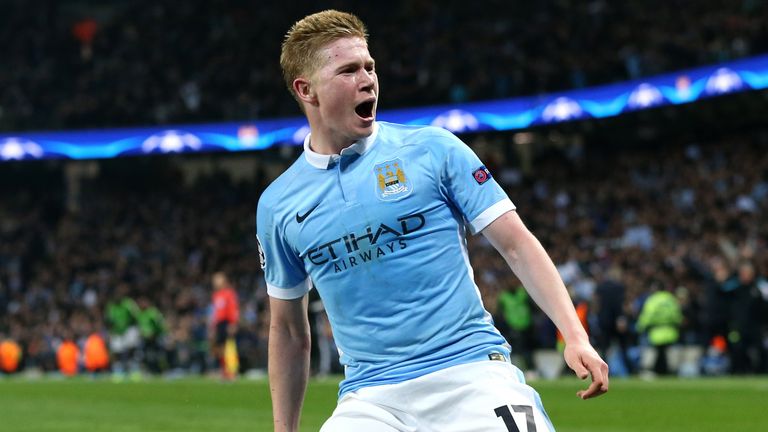 "[Pep] is concerned about everything, every detail and you have to be on the edge as a player. If the manager asks for something on or off the pitch, you just need to adjust to what he wants."
City are without talisman Sergio Aguero for the clash at Old Trafford, following his three-match suspension for elbowing Winston Reid of West Ham.
While De Bruyne admits losing the Argentine is a blow, he is confident the other attacking talent in the team can make up for it.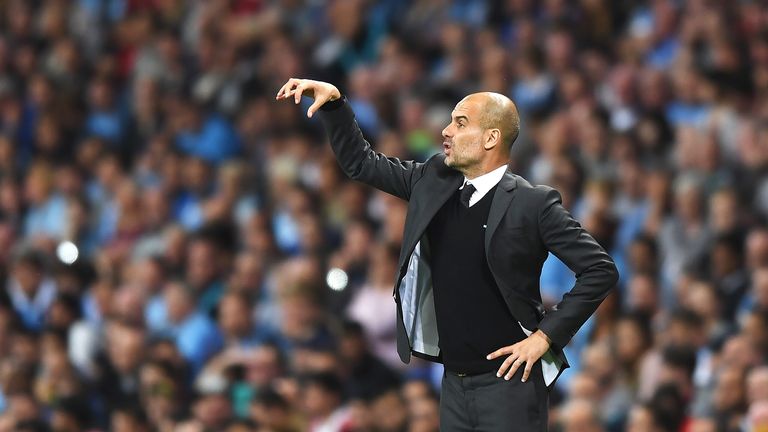 "Obviously it's a blow. He's our main striker but you have to adapt to it. We have loads of players waiting for that chance.
"It is not the same without Aguero, but we can play a good game.
"It's a shame for us, but this is the way it goes, we still have 50-60 games after for him to score goals."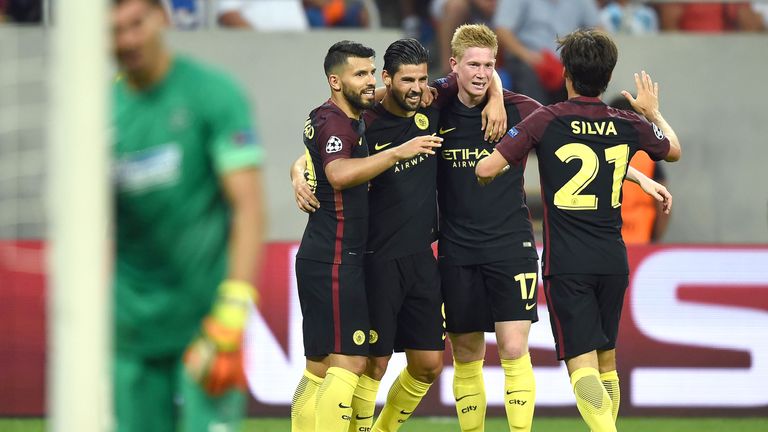 De Bruyne's first taste of a Manchester derby was a dour 0-0 draw at Old Trafford last season, before City lost 1-0 at the Etihad in the return game later in the campaign.
Instead of immersing himself in the derby fever, De Bruyne instead likes to keep focused on the task in hand.
 "A derby for me is like everywhere else. People in Manchester will speak about their derby, in London they will say theirs is bigger. You always try and win it for the fans, and let's hope we play a good game.
"Some people feed off the emotion of a derby, I am a little bit outside of it. I prefer to play in front of a large crowd but it helps for a few people."
Watch Sky Sports' derby day extravaganza on Sep 10 - Man Utd v Man City and Celtic v Rangers - as part of our three months' half-price offer.