Manchester City's display in the opening 40 minutes against Manchester United made for "ominous" viewing for the rest of the Premier League, according to Oliver Holt.
Speaking on Sunday Supplement, the Mail on Sunday's chief sports writer admitted City were on a different level in a game where Pep Guardiola's side ran out 2-1 winners.
Kevin De Bruyne handed City a deserved lead early on before Kelechi Iheanacho's simple finish made it 2-0 on 36 minutes.
Claudio Bravo's failure to deal with a deep cross led to Zlatan Ibrahimovic halving the deficit with a volley, but City held on to maintain their 100 per cent start to the season.
"For the first 40 minutes, City played on a different level," said Holt. "Okay they didn't keep that up, and Bravo had a problematic debut in goal, but if City can build on that kind of performance, it's pretty ominous for the rest of the league.
"It reminded me of those European nights at United, when they weren't winning in the Champions League, and they would be outplayed by a great Real Madrid side.
"Those continental sides looked like they were on a different level, and City looked like that as well.
"We can exaggerate things for the sake of the moment, but I've rarely seen a team play the way City did in the first 40 minutes.
"We were all expecting Guardiola to bring something new, that pressing and the passing, and it was all there."
Holt was not alone in drawing continental comparisons, with The Sun's northern football correspondent Neil Custis likening City's performance to that of Barcelona in the 2011 Champions League final, where they beat United 3-1 at Wembley.
"What stood out for City was the work rate and how they closed people down," said Custis.
"That's what Barcelona did in that final in 2011 and that's what City did yesterday for 40 minutes, although Barcelona used to do it for 90 minutes.
"You don't have to be Lionel Messi to do that, you just have to have that work rate. It was great how they hounded every United player.
"Players of great ability like [Paul] Pogba, [Wayne] Rooney and [Zlatan] Ibrahimovic didn't have a second on the ball and were constantly losing possession because the City players were on them.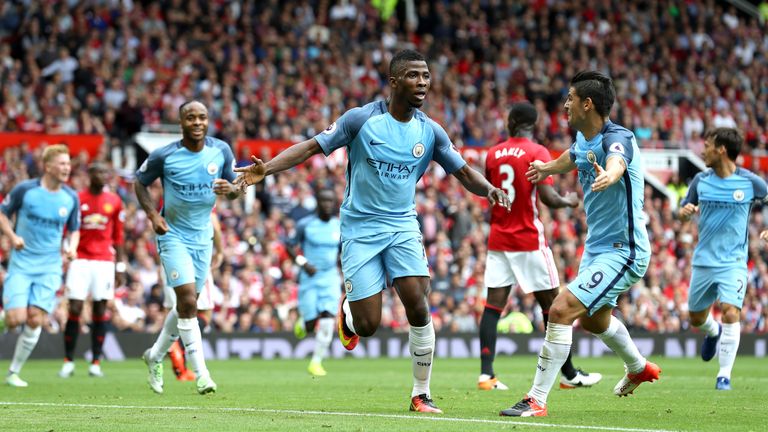 "What's going to happen when we see it for 90 minutes? Look at what Guardiola is doing already, and they did this without the best player in the league in Sergio Aguero.
"City were on a different level to anything I've seen in the Premier League for a few years now."
The Sunday Times' Martin Hardy described City's opening 40 minutes as "revelatory" as it was played in a style that English football has rarely seen.
The arrival of Bravo - which ousted Joe Hart to Torino on loan - was down to Guardiola's desire to play from the very back, and the Manchester derby was evidence of how the Spaniard likes his goalkeepers to play.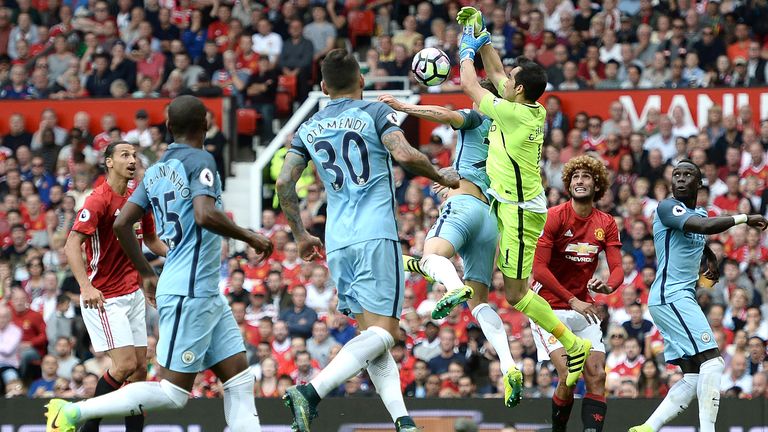 And while the Sunday Supplement panel agreed that Bravo looked "shaky", Hardy pointed out he has had little time to settle in.
"English football is stuck," said Hardy. "If it's a classroom, English football is the pupil looking round to see what everyone else is writing. We need to out our hands up and say we need a new direction.
"You watch 40 minutes of football yesterday and hope people are saying 'this is revelatory'. Playing from the goalkeeper, that's very new, yes Bravo made a mistake, but he's only been there for two training sessions.
"For United to be bossed at home by City in that fashion made everyone stand back and realise that was something special."