Napoli boss says Man City can win the Champions League
By Calum Wilson
Last Updated: 18/10/17 10:39am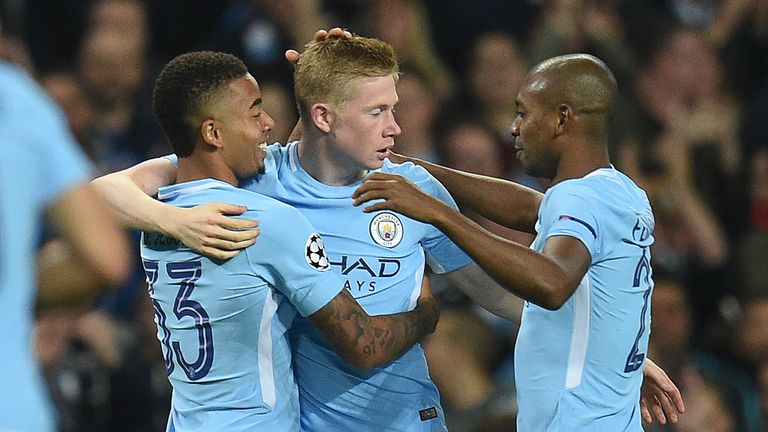 Napoli boss Maurizio Sarri says Manchester City can win the Champions League after the Serie A leaders were beaten 2-1 by Pep Guardiola's side on Tuesday.
City continued their fine start to the 2017/18 season thanks to early strikes from Raheem Sterling and Gabriel Jesus, helping them to their 10th successive win in all competitions.
Napoli have made a blistering start to their domestic campaign, winning all of their first eight league matches.
City's win on Tuesday saw them maintain a perfect start to the Champions League group stage - they top the group with nine points - and Sarri believes Guardiola's side can go all the way.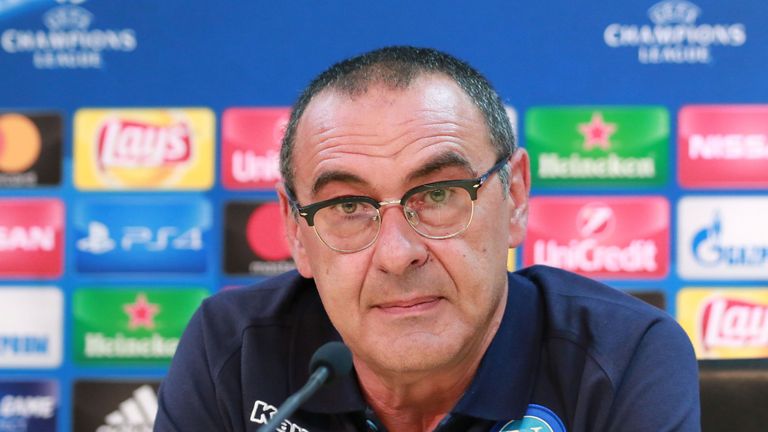 Asked if City could win the competition, Sarri said: "Yes, I think so. They are an extraordinary squad. They have tremendous physical, technical and tactical qualities and if they can maintain their physical shape they could go all the way," he added.
Sarri's response echoed Guardiola's comments, who said Napoli were one of the best teams he's ever faced.
The Napoli boss, though, said City were deserving winners after their fast start to the game.
"You have to divide the game into first 25 mins and then the rest of the game," he said. "They deserve a lot of credit for how they started the game - their technique, speed, movement were outstanding - but also, we didn't apply enough pressure.
"But credit to the team for coming out of that situation against a team that is destroying everything that is put in front of it.
"I'm a bit bitter with the result but we have shown we can be competitive at this level as well."