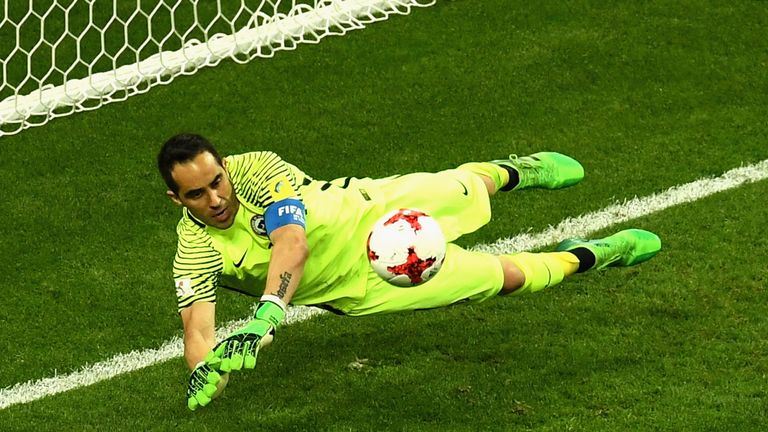 Claudio Bravo says he is calm about his Manchester City predicament and remains focused on helping first-choice goalkeeper Ederson to improve.
Expectation followed Bravo's move from Barcelona last summer, yet the man brought in to replace Joe Hart floundered during his first season in English football.
The Chile international became a figure of fun for many and has now dropped down the City pecking order under Pep Guardiola, with Ederson signed from Benfica as No 1 in June.
It meant Tuesday's Carabao Cup clash with Wolves was just the 34-year-old's third City appearance of the season - an unassuming match that brought the best out of the goalkeeper.
Bravo produced several fine saves as the game ended scoreless after 120 minutes, before producing two stops to give City a 4-1 shoot-out win against the Sky Bet Championship side.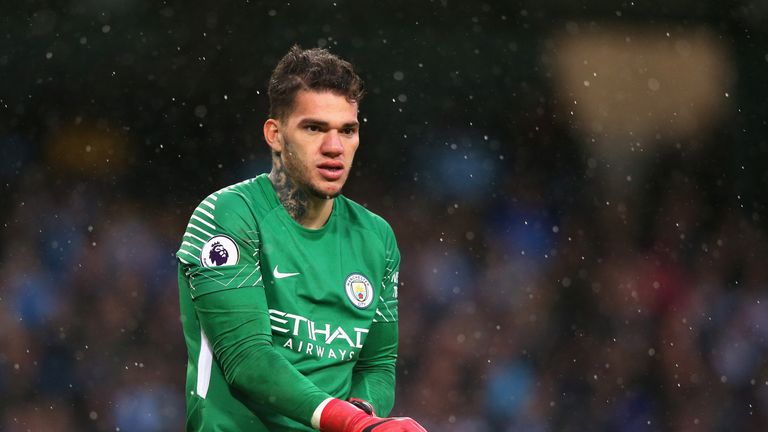 "I think it was a special night," he said. "We weren't expecting the effort that the other side put in.
"I also want to congratulate them, they did a great job of controlling our game and creating very clear opportunities.
"I'm happy, I think if you prepare yourself, if you work hard, these type of things happen, and the team needed a good performance from me and that's how it went, but I'm as calm as I always have been.
"I want to do things well, support the team. I think it was a magnificent night to experience and I'm calm, calmer than ever."
Bravo's heroics are unlikely to lead to a starting role at West Brom on Saturday evening given Ederson's role under Guardiola.
"I'm calm, I've always been calm since day one here," he said. "You can only prepare well for when you're needed.
"[Tuesday] was one of those nights, we hope that it happens again, not with so many problems but we hope it happens again and when you're called upon, you do it as best as possible, you support the team as much as you can.
"I've got a lot of experience and I support Eddy (Ederson), who is doing well, he's a young keeper who needs people advising him.
"We get on well. It would be egotistical to not help him grow, to not give him some words of advice. I think it's my job, with my experience, and it helps things go well and helps us to achieve things."
Bravo also agrees with City boss Guardiola who described the ball used in the Carabao Cup as "unacceptable" is a different matter entirely.
"I don't think anybody likes it," Bravo said of the English Football League's Mitre ball that will again be in play for the quarter-finals.
"It's very light, it's like a beach volleyball but it is what it is and we have to adapt to that.
"It's still round like all the others and the truth is that you can't blame the ball."