Ronaldinho says Pep Guardiola can repeat Barcelona success at Man City
Last Updated: 21/11/17 9:27am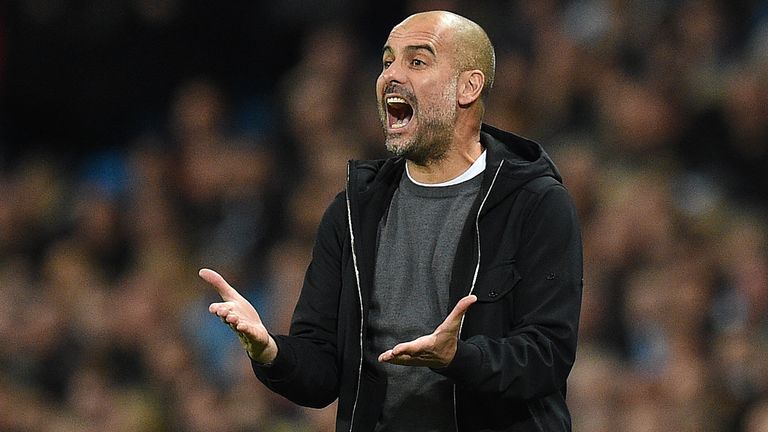 Ronaldinho believes Pep Guardiola will bring the same kind of success to Manchester City as he did at Barcelona.
In four years at Barcelona between 2008-2012, Guardiola won 14 trophies, including the Champions League twice and three La Liga titles in a row.
While he is yet to win any silverware with Man City, Guardiola has enjoyed a brilliant start to his second season in charge, having won all but two games in all competitions.
And, asked if he can repeat the success he enjoyed at Barca, Ronaldinho is quoted by the Daily Mirror as saying: "I believe so.
"As a player, he was already playing with a very technical mind, so he was playing as a coach, thinking about everything like a coach. So he has a deep ­knowledge of football.
"Wherever he goes, he understands much more than a normal coach. He ­understands the feeling on the field."
Ronaldinho left Barcelona just before Guardiola took charge, but he added: "I had the ­opportunity to play with the biggest coach in my career - that was Frank Rijkaard.
"But Guardiola's style of ­arranging the team, passing the ball and the beautiful game that everybody likes to watch, means it would be a pleasure for any player to have the ­honour to play for him."
Ronaldinho also praised his fellow Brazilian Gabriel Jesus, who has scored 10 goals in 17 games for City this season.
"I totally believe he will have a big part to play for City going forward," he said. "I love his style of playing. I truly believe that at City he will make a difference."