Man City boss Pep Guardiola ready to keep playing Sergio Aguero and Gabriel Jesus
Last Updated: 26/11/17 4:15pm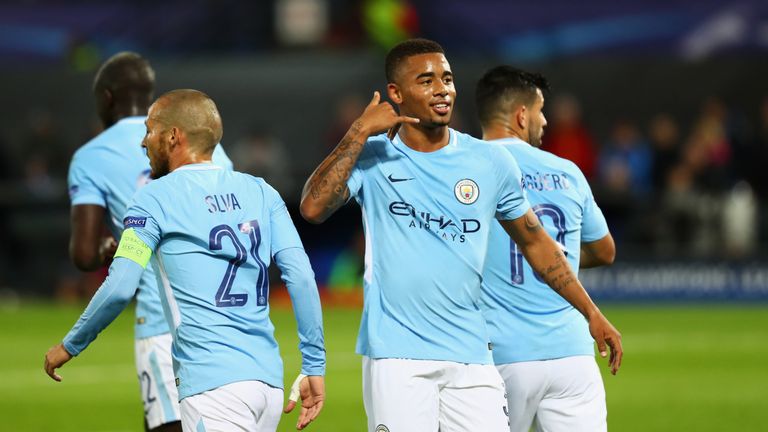 Pep Guardiola has warned rivals that starting games with Sergio Aguero and Gabriel Jesus remains an option for Manchester City.
Guardiola revealed in midweek that left-back Benjamin Mendy's injury had forced him to rethink his tactics and play with just one of his lethal strikers.
It was assumed before the season that Aguero and Jesus - who have scored 10 goals each this term - would be competing for one place up front, but they actually proved an effective pairing in the early weeks.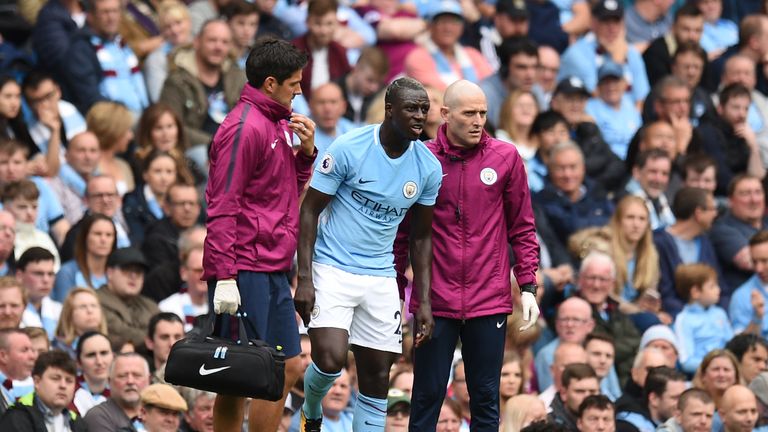 Things have changed since September, with the loss of Mendy's attacking play leading to a greater reliance on left winger Leroy Sane, which in turn has meant one less space up front.
But ahead of City's visit to Huddersfield on Sunday, live on Sky Sports Premier League, Guardiola said: "They are going to play together as well, with Mendy or without Mendy.
"Until now I have decided to play in that way but I want to see how they compete with each other.
"They know they have to play good. If not, they have another guy with the same level and good quality will play.
"But they are going to play many games without Benjamin. They can play together."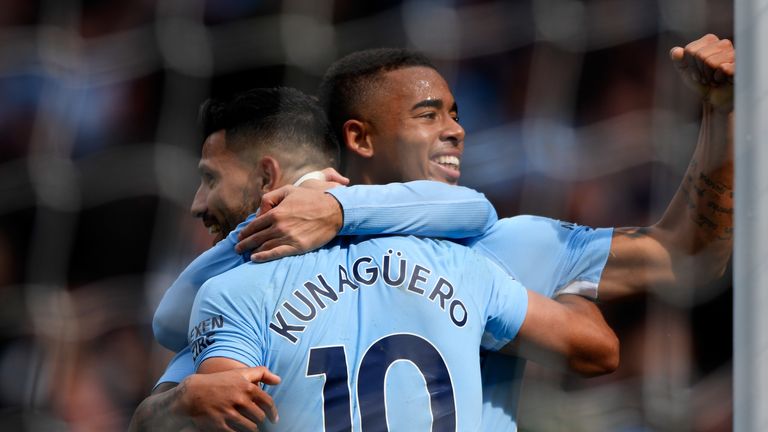 Aguero and Jesus have forged a close bond both on and off the field and Guardiola says their togetherness has not gone unnoticed.
He said: "They have an amazing relationship. It is not easy to find two strikers who are close together. Sergio is more experienced and is a nice guy, a really nice guy, and Gabriel as well.
"Of course they want to play and I know when they don't play they are a little sad, but it is the same for the other guys who don't play. Danilo is not happy but that is not a problem."