Pep Guardiola says Man City's good start is a 'consequence' of last season
By Christopher Heal
Last Updated: 26/11/17 4:14pm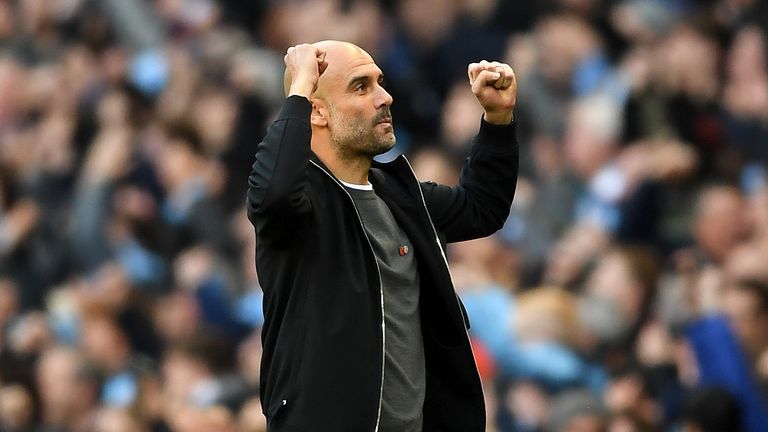 Pep Guardiola says Manchester City's start to the campaign is a "consequence" of last season as his side prepare to take on Huddersfield, live on Sky Sports.
The teams meet at the John Smith's Stadium with City five points clear at the top of the Premier League table and Guardiola's men are favourites to maintain their unbeaten record, live on Nissan Super Sunday.
City finished third last season, 15 points behind eventual champions Chelsea, but Guardiola believes their excellent start is down to his players adapting.
He said: "What we have done this season is a consequence of last season. Things need time to process. We cannot expect to play in this way all of the time.
"It seems a long time ago that we were working on our principles and what we believe in.
"This season, we have been playing with two new players most of the time. The other players were here last season. It has been a question of time. We have more energy and with many players, that is important. We know each other better."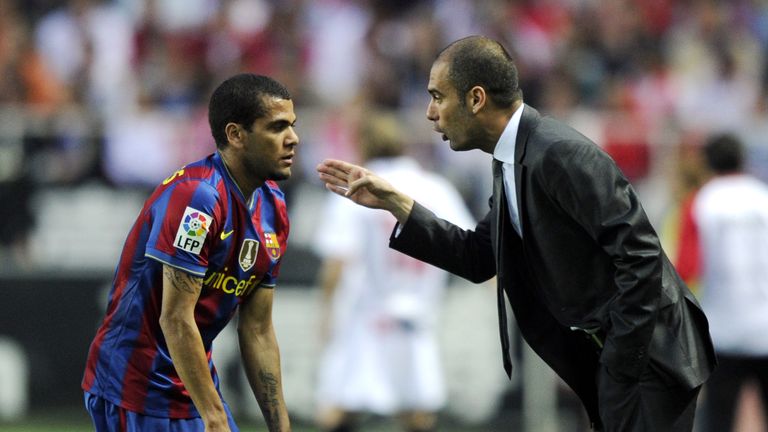 Guardiola is in a good position to win his first trophy in English football as the Premier League leaders are also through to quarter-finals of the Carabao Cup, as well as the knockout stages of the Champions League.
In September, Guardiola dismissed comparisons between his current City side and the team that won the La Liga title in his first season at Barcelona and the 46-year-old reiterated that point.
"My first year here was not the same as my first year in Barcelona," added Guardiola. "Most of the players in that Barcelona team were in the academy so they knew what we wanted to try and achieve.
"They knew the principles from 11-years-old. The basis was already there and they knew exactly what we were looking for. We can't compare it."
City begin their schedule of 11 games in 35 days when they take on Huddersfield and they have no fresh injury problems with Vincent Kompany again available for selection.
Guardiola will also have Sergio Aguero and Gabriel Jesus at his disposal over the Christmas period, with the City manager admitting that he will continue to rotate the pair.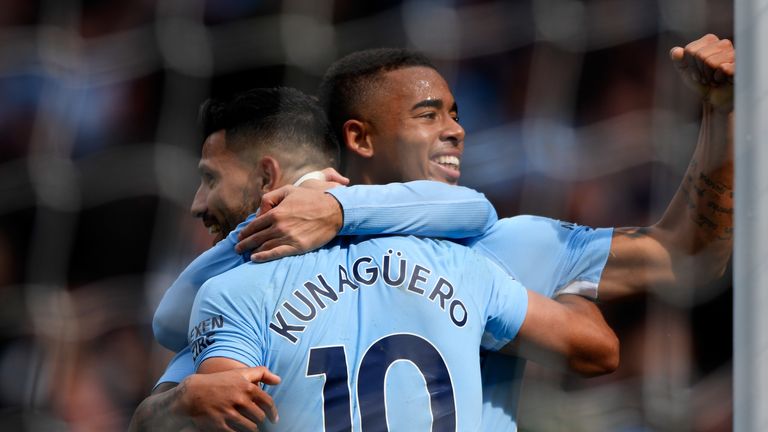 He added: "Strikers want to play every week and it will be a selection headache especially as you are not going to win every game. We have a relaxing press conference here, but the debate will go on.
"At some time they will play together. For now, we can play in the same way, but I have respect for each of them. They have to compete against each other and they know they have to play good because of the quality.
"They have a great relationship. They are very close. Sergio is a really nice guy and has experience. They want to play. If they don't they are sad, but they can play together. We can do that."