Manchester City manager Pep Guardiola says playmaker Kevin De Bruyne is world class because he delivers in the toughest moments.
Guardiola says De Bruyne can do "absolutely everything" on the pitch and will be hoping for another virtuoso display from the Belgian in Sunday's Manchester derby.
City will visit United in arguably the biggest game of the Premier League season so far and Guardiola's table-toppers go 11 points clear of their great rivals if they can claim three points at Old Trafford.


De Bruyne's performances have been a big factor in City's phenomenal start to the campaign and Guardiola told Sky Sports that the midfielder is a special talent.
"He can do everything on the pitch," said Guardiola. "And, in terms of mentality as well, he never hides.
"The big players you realise in the bad moments, the bad moments in terms of 75 minutes, we are losing, how you react in that situation.
"With 4-0 everybody is a top-class player, the important time is when you are in the bad moments.
"I think he is world class because he can do absolutely everything."
Guardiola was also fulsome in his praise of Gabriel Jesus and admitted that, if he plays one up front, choosing between the Brazilian and the reliably prolific Sergio Aguero gives him headaches.
"Maybe it is one of the toughest decisions because both are top, both deserve to play," said Guardiola.
"I am so happy with both of them.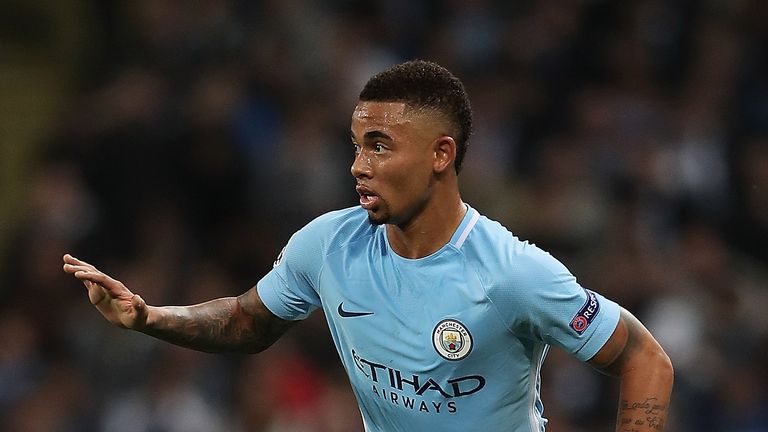 "When you play with two strikers, it is easy to take a decision. Gabriel is the best striker in the world in the high pressing.
"There is no one with the intensity and reading between the central defenders, attacking the holding midfielders from behind."