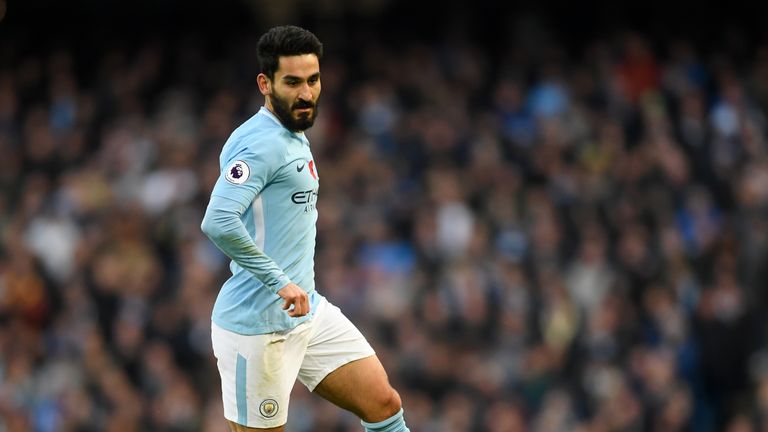 Ilkay Gundogan insists the Premier League title race is not over, despite Manchester City's 11-point lead over Manchester United.
Pep Guardiola's in-form side took their winning run to a record 14 top-flight matches within a single season with a 2-1 win at Old Trafford on Super Sunday.
The victory was followed by an altercation in the tunnel, where drinks were allegedly thrown over Jose Mourinho and Mikel Arteta was reportedly left with a cut to his face.
Gundogan kept quiet on any such issues after the game, but when asked about the gap between the Manchester clubs, the City midfielder suggested that the title race is not finished yet.
"It doesn't feel like that, to be honest," Gundogan said. "It feels like we gained three very important points - not more, not less.
"Of course we are very happy about the way we played. We knew that it is going to be difficult because they have very quick players up front, strong players, so we expected a lot of long balls.
"But the way we defend, especially our back four defend these kind of balls, was amazing today. We were brave enough to play or to play our game.
"In my opinion, I think I can speak for the whole team, it is a fully-deserved win.
"We just felt like that we are the deserved winners of this game and that's why we were so happy after the final whistle."