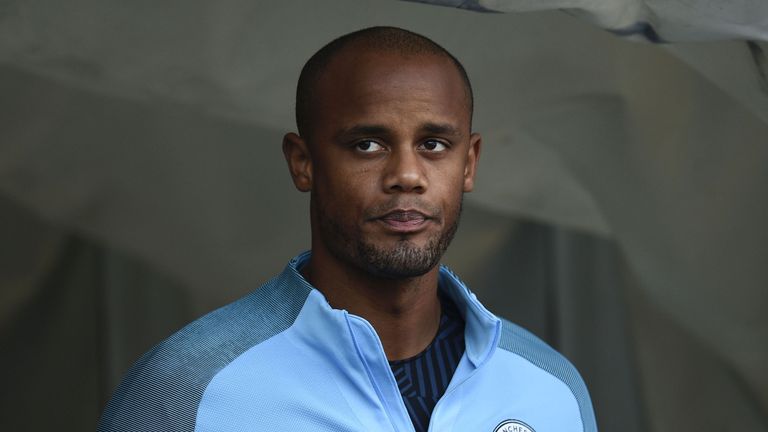 Vincent Kompany will miss Manchester City's game against Swansea on Wednesday but his injury is not as bad as first feared, says Pep Guardiola.
Kompany was substituted at half-time in City's 2-1 win over Manchester United in Sunday's Manchester derby at Old Trafford due to a muscular problem.
The defender was just four games into his return from an 11-week absence due to a calf injury.
Asked if Kompany will be fit to face Swansea, Guardiola said: "No, but I think it will be less than we expect, so hopefully it could be in the short-term future. But exactly? I don't know."
Manchester City's win over their rivals was their 14th in a row in the Premier League, taking them 11 points clear at the top of the table.
Guardiola's side were also given a favourable draw in the last 16 of the Champions League on Monday, with City set to face Switzerland's Basel in February.
But the former Barcelona coach urged caution when asked if City feel they can beat anyone in Europe.
"Until now we have been able to show we can do things on the European stage, but that is in the past," said Guardiola. "The future, nobody knows, there can be injured players, bad moments, so we will see.
"The Champions League is about how you arrive in that moment. Right now, I cannot see."