Man City boss Pep Guardiola says challenging for a quartet of trophies is unprecedented
Last Updated: 31/12/17 1:46pm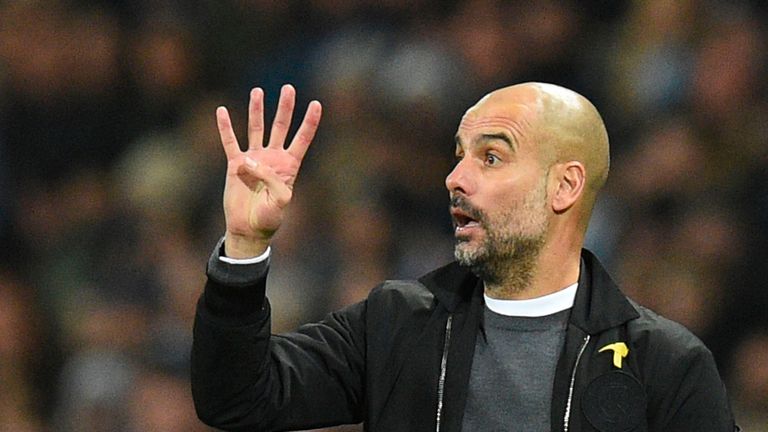 Manchester City manager Pep Guardiola admits he is unsure how to juggle the demands of challenging in four competitions.
City have enjoyed a remarkable season so far, and lead the Premier League by 13 points ahead of Sunday's trip to Crystal Palace.
Guardiola's squad are also through to the last 16 of the Champions League, and the Carabao Cup semi-finals, and begin their FA Cup campaign next weekend.
Guardiola has won 21 trophies during previous managerial stints with Barcelona and Bayern Munich but thinks four in one season may prove too much to ask.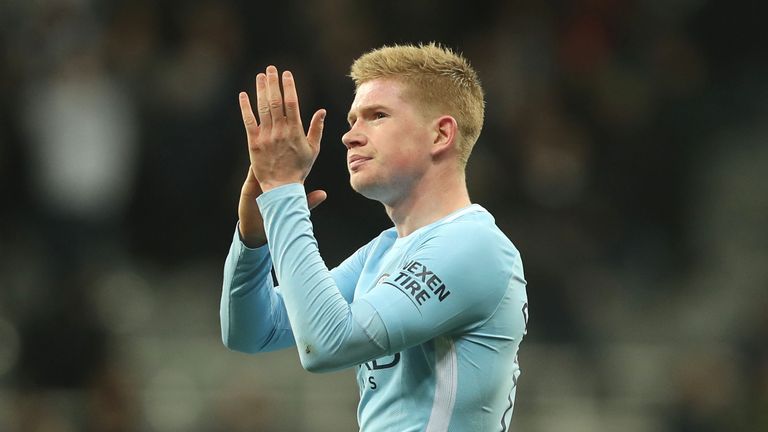 "I am worried about that," said Guardiola. "Four competitions, I don't know if we will be able to do that.
"The schedule - you have to be careful. I am worried because we cannot play every three days.
"We cannot play Kevin De Bruyne every three days [for] 80 minutes, 80 minutes. He needs to be refreshed to help in the last part of the season.
"I have never before been in this situation. Three competitions I have handled many times, but four never.
"And the fourth is double games [two legs], and extra time. We are going to see how we handle that situation."
In City's favour, however, is a team spirit as good as anything Guardiola has experienced elsewhere.
Asked if the spirit compared favourably to Barca and Bayern, Guardiola said: "Definitely, and not just the team - the staff.
"Every day I say thank you for my physios and doctors, people like that. They are involved. They support, encourage the players and we all move forward. I cannot do it alone. They help me.
"The team spirit, people speak about how we celebrate the goals, that is simple to see, but that is not the real situation where it happens.
"The real situations are how the players who are not playing celebrate, how they are warming up, how they are on the bench, in the locker room, every day, not just after the games.
"You can ask other managers when they have success, when they win titles. Always, they have in common the group is strong. Not 11 players, the group.
"Everybody wants to win, everybody dreams to do that. When that happens, everything can happen."