Sergio Aguero has no plans to leave Manchester City this summer
"I would prefer to win the Champions League over the league," says Aguero.
Last Updated: 03/01/18 11:06am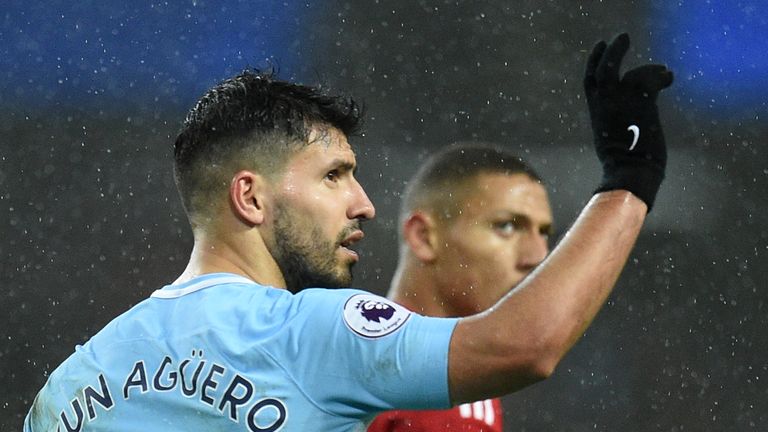 Sergio Aguero would like to stay at Manchester City until his contract expires in 2020 - but says the club will make the decision.
There has been recurring uncertainty over Aguero's future since Pep Guardiola took charge as manager in 2016, despite repeated assurances from the club he will not be leaving.
In December reports emerged from the club claiming Guardiola was pleased with the striker and determined to keep him, having been impressed with his work rate and determination to adapt to his methods.
And the Argentine international says he is not thinking about a move away from the Etihad Stadium this summer.
Asked about this after scoring in City's 3-1 win over Watford on Tuesday, Aguero told reporters: "I have until 2020, I think.
"The truth is that I hope to see out my contract and I'll try to do my best from here until the end of the season, and after that we will see what happens with me."
Asked further if he wanted to stay, the 29-year-old said: "For me, yes. Obviously my plan is not to change clubs.
"The truth is I'm very happy here but, as always, as I said before, the club has the last word.
"They're the only ones who decide because obviously the club is the one who makes the decisions, they are the ones who say you have to go or have to stay, so I'll respect whatever they tell me."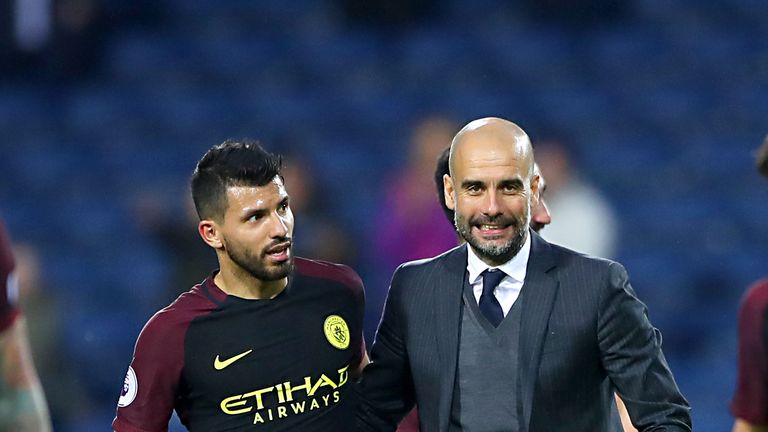 Aguero also said "everything's fine" when asked about his relationship with Guardiola.
When asked about Aguero in December, Guardiola maintained his stance that the player would be allowed to stay as long as he wanted.
He said: "He is a legend. He will decide absolutely everything about his life and his future. I'm delighted to have him here."
Aguero, who has won the Premier League twice in his seven years at Manchester City, maintains the title is not decided yet but says "the most important thing is to win points in December".
The former Atletico Madrid forward still has one trophy left that he would put above a third league crown.
"I would prefer to win the Champions League over the league because it's something City haven't won yet," he said.