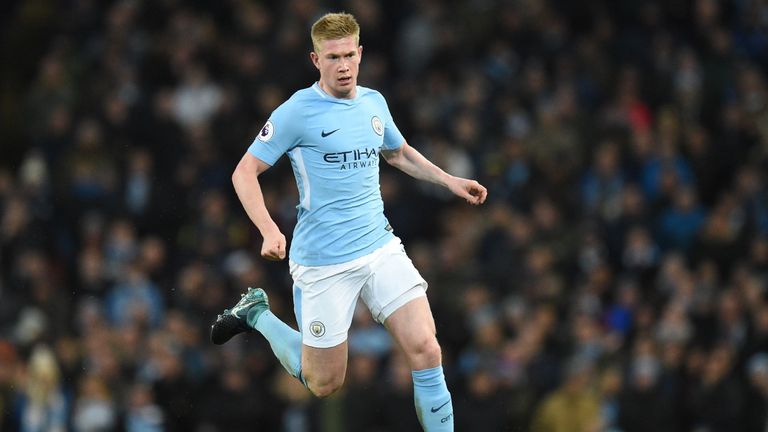 Pep Guardiola believes Kevin De Bruyne could challenge Lionel Messi and Cristiano Ronaldo for this year's Ballon d'Or - but only if he helps Manchester City to major honours.
De Bruyne has been in outstanding form since the start of the campaign and the Belgium international was instrumental once again on Saturday as City comfortably defeated Leicester City 5-1 at the Etihad.
Messi and Ronaldo have dominated world football's top individual prize in the last decade - winning every year since 2008, but Guardiola believes De Bruyne could end that hegemony if he helps City to major silverware this season.
"No doubt," said Guardiola. "He is not (just doing it in) one game. It's the whole season, every three days playing that way. Every three days.
"But he knows and everyone knows, to be there you have to win titles - and titles and titles, especially one. But the way he's played it's difficult to find one (better) in Europe."
When asked if the 'one' title he was referring to was the Champions League, Guardiola said: "Of course. You have to be there in the latter stages. Without the latter stages you will not be nominated."
De Bruyne has now provided 18 assists for his team-mates in all competitions this season but the Belgian insists he is not interested in individual praise.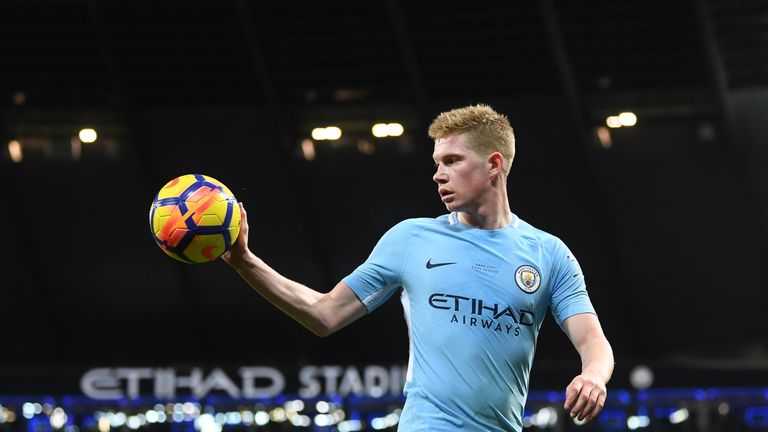 "To be fair, when I am busy playing football I don't care (about that)," said De Bruyne. "I am doing what I have to do. It is something you reflect on after you get something like that. I am not busy with that before.
"I do everything to win titles with the team. What happens after is an extra. I am very pleased with the way everything is going for me. I am playing this way because the team is playing this way. It makes it easier for me, it makes it easier for them.
"At the end, if you get an individual honour, it is beautiful."