John Stones exclusive: Manchester City defender wants to be world's best
Man City kick off against Arsenal, live on Sky Sports Premier League, at 4pm on Super Sunday
By Patrick Davison
Last Updated: 12/08/18 3:56pm
What happened when Sky Sports allowed Manchester City defender John Stones the right to reply on a variety of quotes from managers and team-mates?
Stones, who starred for England at the World Cup in Russia, is hoping to be a big part of Pep Guardiola's plans as City look to retain the Premier League title for the first time.
The 24-year-old spoke candidly to Sky Sports Pat Davison on a variety of subjects, including his mentality, scoring at the World Cup, Gareth Southgate and Pep, "the best manager in the world".
Watch Arsenal v Man City on Super Sunday live on Sky Sports Premier League; coverage starts at 3.30pm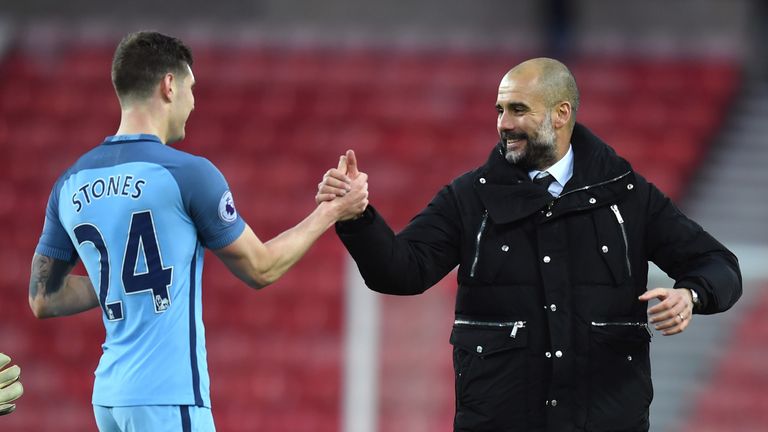 'John Stones has more personality than all of us here together in this room, and more balls as well.'
Pep Guardiola, March 2017
Stones: I can't remember what game that was. One of my friends told me about it actually and I just started laughing because it's the kind of thing he would say and I can imagine how he would say it!
For me he's the best manager in the world and the trust he has had in me has brought me on so much. It's the best place for me to be in my career.
I know he's got all our backs in the dressing room as we would with him and I think that's why we're so strong and such a collective. Everyone fights for each other on and off the pitch and we keep improving because he invests so much time into each individual. He puts pressure on us to improve and he's seen the results.
Sky Live: Arsenal v Man City
Pep: I've been favourite for years
I 100 per cent want to be one of the best in the world, but I know it will take time and hard work on and off the pitch.
I don't think I will be in the team every week because I don't think anyone can. The amount of games are so demanding. But to be in the majority is something I strive for, I want to keep improving and striving to better myself and beat the targets we set last season.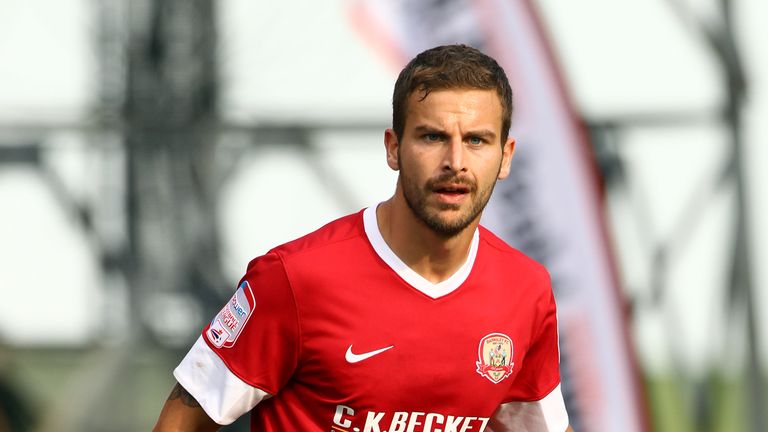 'I didn't expect to feel so emotional when Stonesy scored, but I did. I think it was just knowing how nice a lad he is. You want the good people in life to do well. It's brilliant for the town of Barnsley, all the club's fans and John's family.'
Former Barnsley team-mate Stephen Foster, July 2018
Stones: It was so strange because I didn't feel like I'd scored until I went up to my family after the game and they couldn't believe it. I never thought I'd score in a World Cup as a kid. It was a special moment, probably more for them than me because I probably didn't take it all in and realise what I'd done.
Our focus was 100 per cent on football for the whole tournament. All you think about every day is training and what opposition you're up against and there's not much time to dwell, whereas your family just come and watch you and probably get to relive it a bit more.
Looking back it was so enjoyable and successful compared to where we'd been in recent years, but to fall one hurdle short of the final still kind of eats away at you and it can be a bit frustrating. It's 98 per cent a warm feeling and two per cent thinking we could have done better. We changed so many people's thinking about England and that's something to be proud of in itself.
It's so strange to have people coming up and saying 'well done' to you. You don't realise how many people are actually watching the game and it's so nice to see everyone so happy. We hope we can recreate it in tournaments in the future.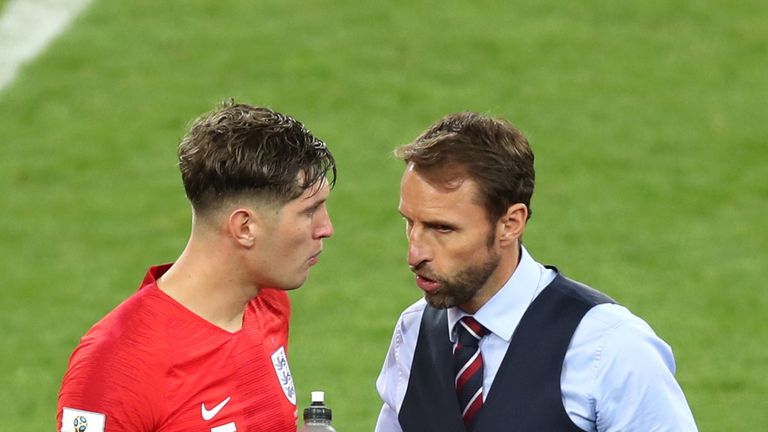 'People will talk to you about just kicking the ball out. For me,if you want to do that, that's fine. You'll be the same as many others. But if you want to play for me, I want you to keep doing the things that make you different. And I think he is different.'
Gareth Southgate, November 2017
Stones: He's come with his philosophy and I was lucky to get to know him when I played for him with the U21s for a few years. He's a really dedicated, patriotic guy who loves football, and it helps me as well that he was a defender.
It's a great fit and he really thrived and enjoyed his time out there. As a manager he's got the balance right and him and Steve [Holland] worked together to get every fine detail across to us as players, so we know what we're doing in all scenarios we come up against. That's a quality top managers have.
Man City v Man Utd: Evolution of a rivalry
Emery on Pep: He's better than me
I know when there's a time to play and not to play and I've learned the hard way a few times, but it's stood me in good stead. I'm not afraid or shy of putting it into Row Z, but it's great to have a manager's backing on those things.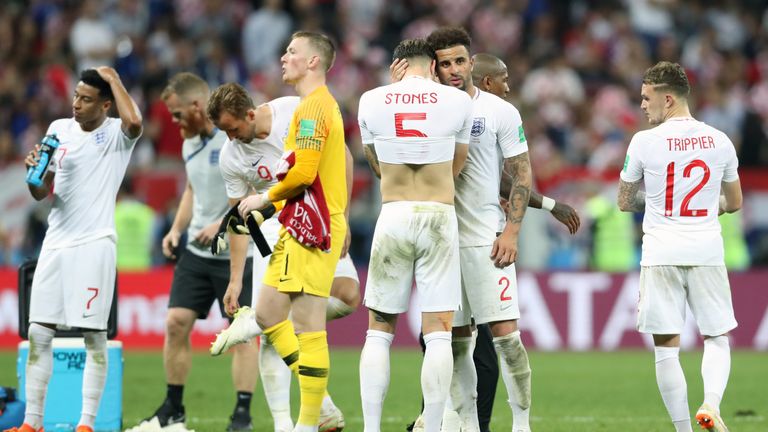 'John can be anything he wants to be if he gets his head right.'
Kyle Walker, August 2018
Stones: He's hit it on the head. I think he means the way I maybe beat myself up too much after a game, dwelling on things and overthinking on situations I was in.
For instance, there was a game last season where I've spotted the ball in our box and I've gone down and given a penalty away. I'd just come back from my injury and then I've come off the pitch thinking I could have won the ball, and not about how long I'd been out and I probably wasn't completely sharp.
After a few days it's done. I've reviewed it that many times and thought about it that much and I think Walks is trying to say that I dwell on it too much before I learn from it and use it as motivation to get better and do something differently in that situation, which is 100 per cent right.
It's about not hiding away from it and thinking about it with a clear head, know what to do again in that situation if it comes round. I've still got some improving to do but no one is the finished article.
Walks is always honest with me and I'd rather him do that and say what he feels. We have a lot of discussions driving into training together and even on the pitch we help each other out. He's been great for my career since he's been here and he's a top guy off the pitch as well.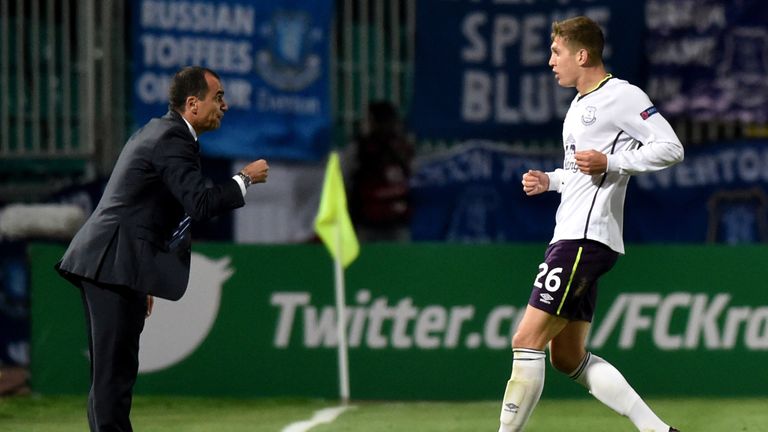 'He is potentially the best England has produced. I haven't seen another England player who's got the ability to start play in that manner. He can be left one v one, he's very good in the air, he reads the game fantastically well and he's got terrific ability to adapt.'
Roberto Martinez, January 2016
Stones: I had some great years with Roberto. He was a top manager as well and I was sad to see him leave Everton. He's very tactically aware of everything and give me my debut, which I can't thank him enough for. He brought me on and always had the trust to keep playing me, putting time into me with his staff after training, doing little drills even for only five or 10 minutes.
He always wanted me to focus on getting better every day and living the right lifestyle, putting everything into my games. He's a top manager and he did so well in the World Cup, and beat us! It's really nice to hear that from him.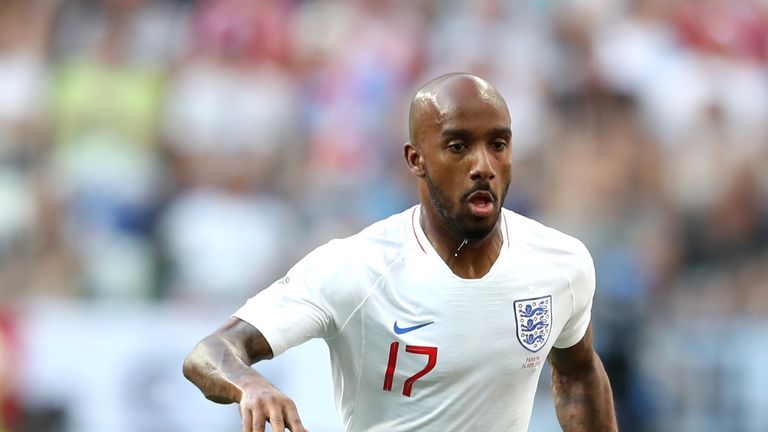 'I'm trying to get John Stones to read. I gave him a book but he hasn't read it. He hasn't even opened it.'
Fabian Delph, June 2018
Stones: There were a few books flying about and the boys were so into them. I asked Delphy what he was reading, because him and Eric [Dier] were talking about it, and it sounded so interesting. I said I'd try and read one at night, but it didn't happen.
Delphy said I'll give it to you but you're not going to read it, so I won't. So fair play to him.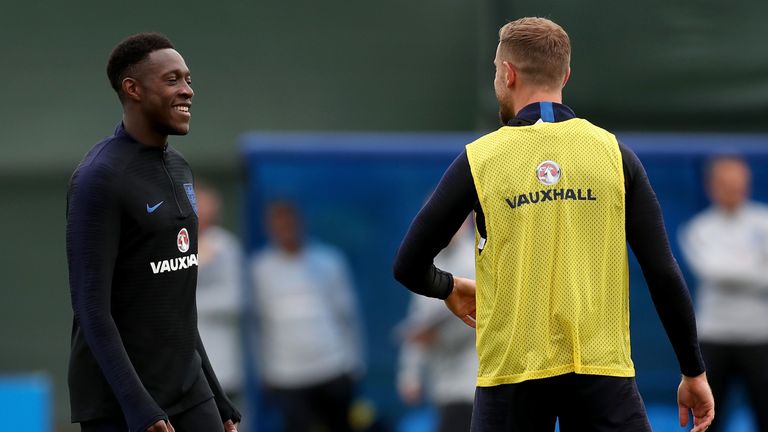 'You know you're safe when Tommy Shelby has your back.'
Danny Welbeck, June 2018
Stones: [The nickname] has kind of stuck, but that is all that Welbz called me out there so I kind of got used to hearing the shout and rolled with it. I'm not sure about it, but I'll take it.
Watch Arsenal v Man City on Super Sunday live on Sky Sports Premier League; coverage starts at 3.30pm