Manchester City running risk with new Raheem Sterling deal, according to Rory Smith
Last Updated: 22/10/18 8:50am
Manchester City are running a risk with Raheem Sterling's potential new deal and he could end up moving elsewhere, according to Rory Smith.
The England international has been linked with Real Madrid in recent months and reports in the Sunday Express suggest that the La Liga giants could be ready to make a January bid with reported contract talks with the Man City hierarchy stalling.
Smith, the New York Times' chief soccer correspondent, believes that the Premier League champions are in danger of losing one of their best players and they must handle the situation carefully.
Sunday Supplement podcast - tap or click to listen back
"I would expect him to stay but I do think City are running a risk because the fact his contract is running down," he told the Sunday Supplement.
"He scored two very good goals for England in Seville last week and Real Madrid can no longer score or win football matches. Real Madrid have been looking at Sterling for a long time and they will be thinking 'this is an elite player we can afford relatively easily'.
"He won't cost £150m-£200m with his contract running out. I think there is a risk, Sterling and his team are tough negotiators which Man City will be well aware of from when they bought him.
"It ends up with them losing potentially one of their best players at a cut price fee, which is something that hasn't really happened to Man City since they emerged as the Premier League's elite team.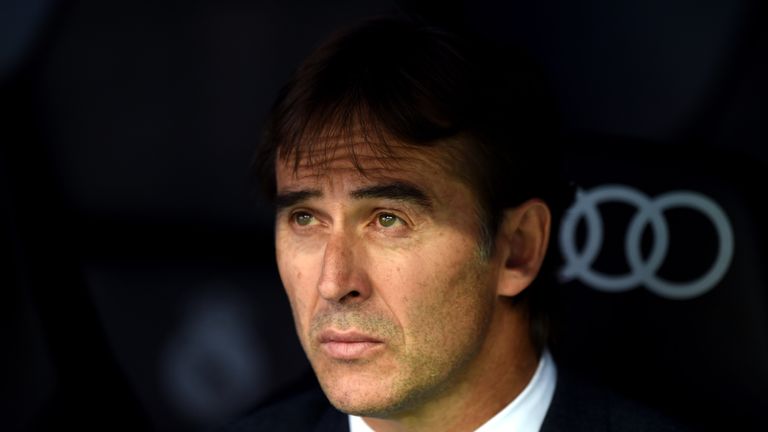 "How they handle it will be really important because the danger is - and we've seen it at other clubs - if you allow everyone to start matching the top earners, then more and more players start thinking 'well I should be a top earner too'."
But the Daily Mail's chief sports writer, Martin Samuel, does not believe it would be the worst move for Sterling, and it could give the likes of Phil Foden a chance to shine.
"When you also look at it, you've got Phil Foden who can't get in the team so you can go a certain distance on Sterling but at some point, you go 'this is our ceiling' and if he doesn't go for that, then this is our alternative," he said.
"Sterling leaves - which we don't want - but if he does, it promotes Riyad Mahrez up the order, which then promotes Foden up the order and he gets into games that he wasn't getting into before.
"If you're going to make an academy work, you've got to find room for the people who are coming through the academy and Foden is the prime example of this. The only way that happens is if there is a natural wastage at the top end, whether that comes from people retiring or moving on because they're not good enough anymore.
"Or you have a situation like that with Sterling, where they say 'this is our ceiling and if you can't agree to that then thanks very much, it's been great for both of us but you go and we'll look to the academy'.
"It wouldn't be the worst thing to happen to English football to have a player at Real Madrid and Foden in the Man City team."