Pep Guardiola has categorically ruled out making any signings during the January transfer window.
Riyad Mahrez was Manchester City's only major arrival over the summer as the club failed in their bid to land midfielder Jorginho, who eventually opted to follow Maurizio Sarri from Napoli to Chelsea.
Guardiola confirmed on Friday that Benjamin Mendy will miss the next 10-12 weeks following surgery but, asked if that might prompt him to look at reinforcing his squad in January, Guardiola said he would not be making any further additions to his squad.
"In January, no window. No, no," Guardiola said.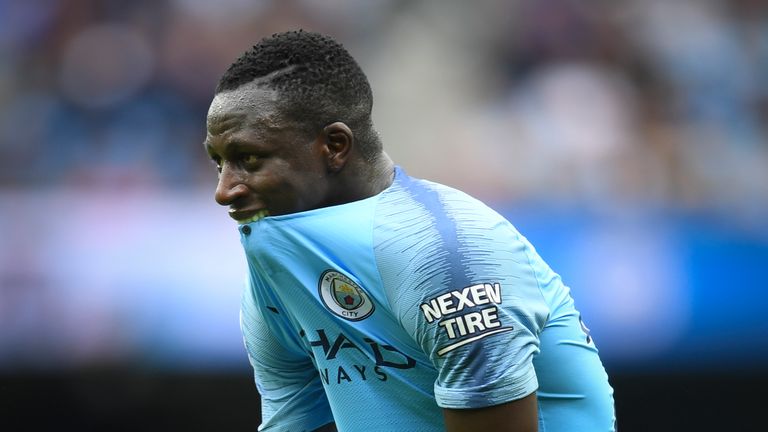 "We're not going to spend anything. I am so happy with the squad and the people that are coming back. No, no.
"When we created the squad at the beginning of the season it was [so that we] don't go to January [and make transfers] except if you have problems. but I have enough in the squad. I trust all of them.
"We are not going to go the market in January, no way."
Guardiola joined City on a three-year deal in the summer of 2016 and penned a two-year contract extension in May.
If he sees out his contract, it will be his longest tenure as a manager during his coaching career, but Guardiola is not ruling out staying in Manchester even longer.
"I'm delighted to be here. I have everything a manager needs. Everything," he said.
"The organisation supports me, no matter what the results are, but if the results are bad I will be the first to make a step back.
"I know the people above me, they trust the staff with what we are doing. We have a young squad, young players I have everything [including] good facilities.
"In the good moments we are celebrating, in the bad moments we are together. I don't feel it depends on the results. Here I have a project, and the family is quite well here in Manchester so I don't exclude absolutely anything in terms of finishing my contract.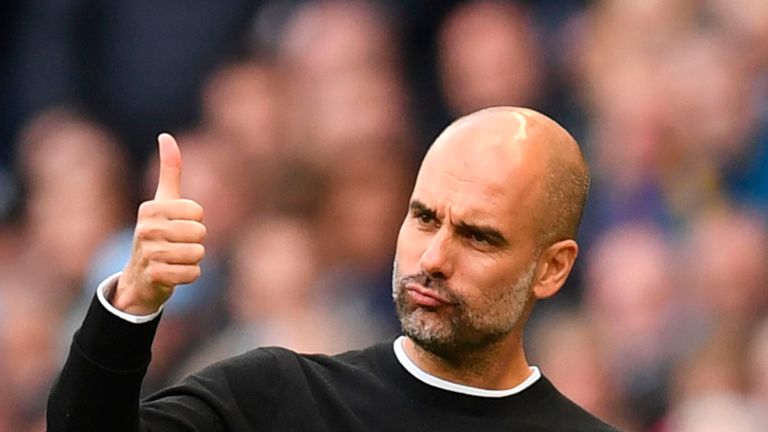 "Is it enough? We'll see. This is day-by-day. In two months, absolutely everything can change in football. You can miss the locker room, you can see the players don't follow you anymore or you make bad decisions so that could finish our beautiful period here.
"But it's going well but maybe I'll stay longer. I don't know."