Pep Guardiola says Manchester City did all they could to keep Brahim Diaz at the Etihad Stadium, but warned he only wants to work with players who are committed to the club.
The 19-year-old midfielder joined Real Madrid for a fee that could rise to £22m on Monday after entering the last six months of his City contract.
He followed in the footsteps of Jadon Sancho, who left City in 2017 for Borussia Dortmund due to a perceived lack of first-team opportunities and has since become a regular for the Bundesliga side and an England international.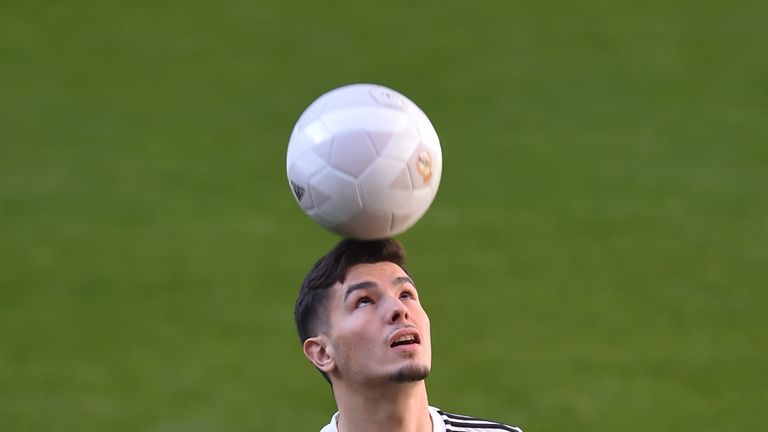 Asked about Diaz's departure, Guardiola said: "Like I said many times, I don't want people that don't want to stay here.
"We did with Brahim everything we have done with Phil (Foden) and with Jadon - important players and we did absolutely everything. The only one who decides to stay is Phil.
"We wish him all the best. Real Madrid is not a bad step, so hopefully he can take the minutes he wants and that he didn't want here for many reasons.


"He's a nice guy. Congratulations to the academy and the club for working so well, because important teams in Europe want our players."
Guardiola does not believe that City are the only large side in Europe where young players struggle to make an impact though, saying: "They win opportunities on the field.
"But you have to take a look at all the big clubs in Europe, how many young players that are in the first team immediately. Young players need time.
"David Silva, for example, he went on loan to become what he is right now. Some players have patience and trust in what the club wants to do, some don't."
The former Barcelona B manager believes there is a simple way to encourage Premier League managers to play more young players, and was scathing about the quality of the Premier League 2, the U23 competition.
"Create a good second league and you will see how many good young players will be in the Premier League," said Guardiola.
"Play against real teams, compete every single weekend, with real games, fighting to survive. After, maybe the managers in the Premier League will have more courage.
"But now they play every week in friendly games, in front of 12 people here in the second team."