Pep Guardiola says Manchester City must be 'careful' in pursuit of signings
"A month ago, I read about Ruben Neves - £100m! That is not going to happen. We are not going to pay £100m for a holding midfielder."
Last Updated: 14/01/19 7:29pm
Pep Guardiola says Manchester City will not be held to ransom over their transfer targets, including finding a long-term successor for Fernandinho.
City have made finding competition in the holding midfielder role a priority, having missed out on Jorginho last summer, but Guardiola has stressed he is relaxed over his squad's depth and will not go into the January market.
Wolves' Ruben Neves is understood to be on a list of potential summer targets but, while Guardiola conceded his admiration for the Portugal international, he also insisted the club need to be "careful" over their pursuit of new signings.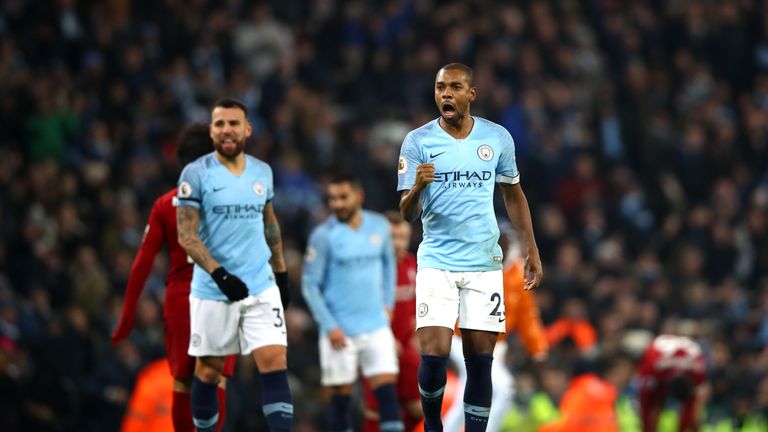 "There are many holding midfielders in the world. Most of them can play here. There are [players] but most of them are under contract," Guardiola said.
"A month ago I read about Ruben Neves - £100m! That is not going to happen. We are not going to pay £100m for a holding midfielder.
"All departments in the club have four, five, six options in every position. It depends on the age, belief and of course the price."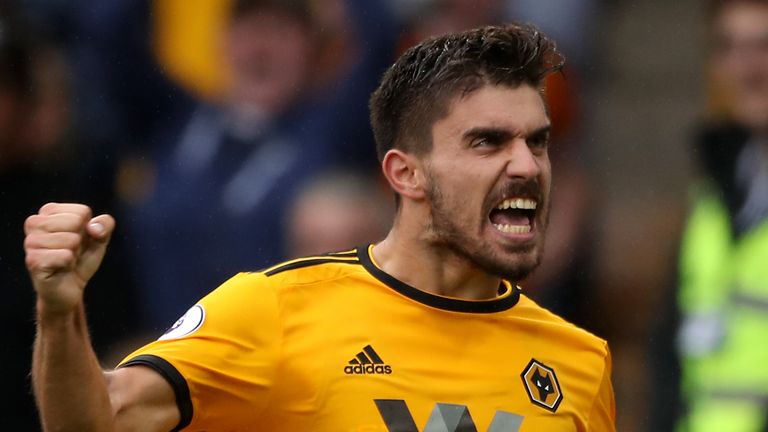 City twice broke their club transfer record last year with the signings of Aymeric Laporte last January for £57m and Riyad Mahrez last summer for £60m and Guardiola admits that level of investment isn't achievable every year, even with the financial backing of owner Sheikh Mansour.
"It is far, far, far away from most of the top teams that pay for one transfer," Guardiola, whose side host Wolves on Monday, live on Sky Sports, added.
"Our wage, salary for the player is eighth, ninth or 10th in Europe, so there are eight or nine clubs where the wages are higher than what Manchester City pay.
"We try to be stable. We spent a lot last season or two seasons ago because, and I have said it many times, the team was old - [players] 30-31 years old.
"That is why we did it but we cannot do it every season. I am in touch with the CEO [Ferran Soriano], we have a limit. We cannot spend more.
"That is why we have to be careful, look at the players who can do it and try next season to get better."
Guardiola says the club will make every effort to improve their squad this summer, with 33-year-old Fernandinho absent for the club's back-to-back league defeats against Crystal Palace and Leicester during the festive schedule.
Frenkie de Jong is also understood to have been one of the club's midfield targets but reports in the Spanish press suggest he is close to sealing a summer move from Ajax to Barcelona and Guardiola concedes it is becoming harder for clubs to secure their prized recruits.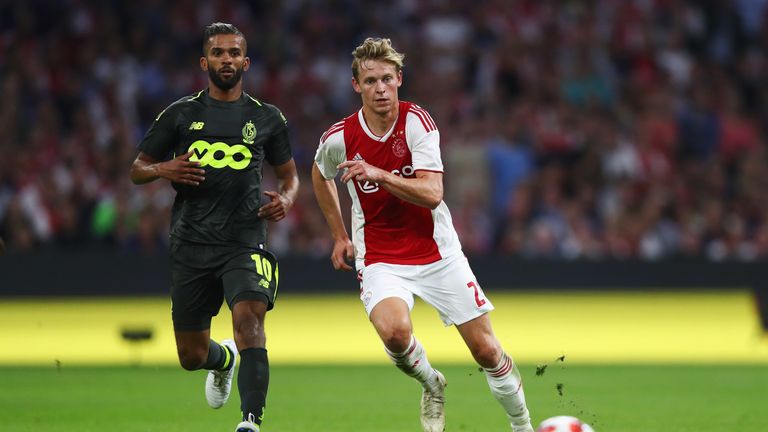 Guardiola, who has deployed John Stones and Ilkay Gundogan in a holding midfield role in recent games, said: "If you are the only one who wants a player, it is easy.
"But if you want one player and many, many clubs want him it is more complicated. Especially if it is Real Madrid and Barcelona. Normally when you are humble you are going to lose.
"You have to be quicker and more efficient. Next season we are going to try, like we tried last season to be more stable. [But] I know the players are quality after three seasons and what exactly they can give us until the end of the season."