Manchester City manager Pep Guardiola has backed Marcelo Bielsa's claims that spying on opponents is commonplace in other European leagues, but insists he would never do it in England.
Leeds head coach Bielsa is under investigation by the FA and Football League after admitting he was responsible for sending a club employee to watch Derby train ahead of their Sky Bet Championship meeting, since which he has confirmed spying on all of his side's opponents.
Bielsa defended his actions by saying the practice was standard in other countries, and Guardiola, who won multiple league titles with both Barcelona and Bayern Munich, agreed.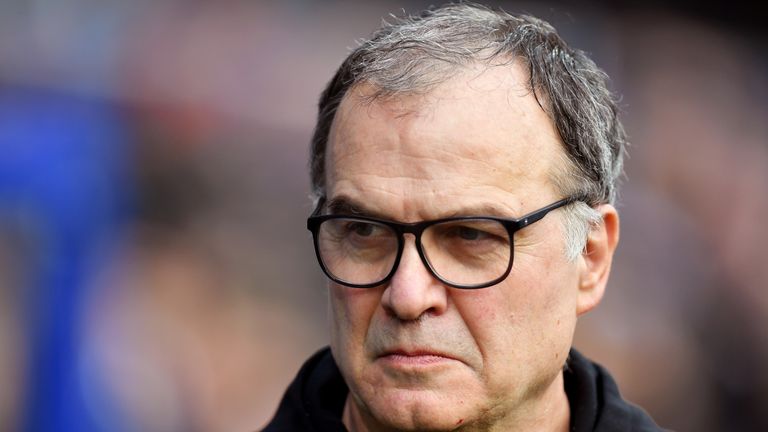 "In other countries, everybody does that," Guardiola said of spying ahead of City's meeting with Huddersfield on Sunday. "It is the culture of the clubs. It was part of the club. Not because you said, 'You have to do it'. It is the leagues.
"When we were training at Bayern Munich, there were people in the little mountains with cameras and the opponent was watching what we did. Everybody did it. (But) I am not going to send anyone to spy on Huddersfield!"
Asked whether he felt the culture was different in England, Guardiola continued: "I don't know. It is more difficult (to do here). It (training) is private. It is closed. But in all the countries I have been before, everybody does it."
Bielsa held a 70-minute press briefing earlier this week explaining the wider analysis he undertakes of his opponents, in an attempt to suggest the spying is not important, but his actions remain a highly divisive topic.
The Argentine also told a story of how impressed then-Barcelona manager Guardiola had been with his analysis when Bielsa shared it with him as a gift following a 3-0 defeat in the 2012 Copa del Rey final.
"Barcelona was a bunker - it was impossible to look at us, like it is here [at City], but that story is true," Guardiola said. "I didn't see the whole press conference (from Bielsa) but I saw the highlights.
"My respect (for him) remains the same. He was clear in his statement. I admired what he did in the past. Why should I change my opinion? I know him a little bit. My opinion remains the same. I understand (Derby manager) Frank Lampard's position too.
"No manager has the amount of information he (Bielsa) produces for every single game, for every single player and every single movement. It is unique what he does."