Pep Guardiola has revealed Manchester City have identified "three or four" potential defensive midfield targets who could eventually replace Fernandinho.
The Brazilian has established himself as one of Manchester City's most important players since joining from Shakhtar Donetsk in 2013.
Fernandinho has started 20 of City's 22 Premier League games this season and two of their three league defeats have been in games he missed, against Crystal Palace and Leicester City in December.
He will turn 34 in May and Guardiola admits City have been working to identify players with the right characteristics to eventually replace him in the side.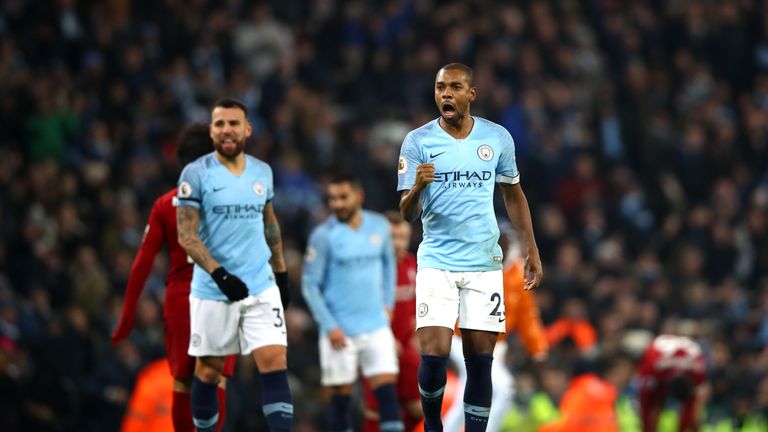 "I think with the way we play we need a guy who has of course physicality, is quick in the head and reading where our spaces to attack are," Guardiola said.
"As many things as he can do, the better. I know it is not easy to find one player who can do everything.
Live Renault Super Sunday


"[You have to deal with] the price, the agents and the club if you want to buy the players so we will see."
When asked if he has identified players who fit those characteristics, Guardiola replied: "Yeah, there are many. There are three or four we are looking for.
"We are searching for that position. We took a look."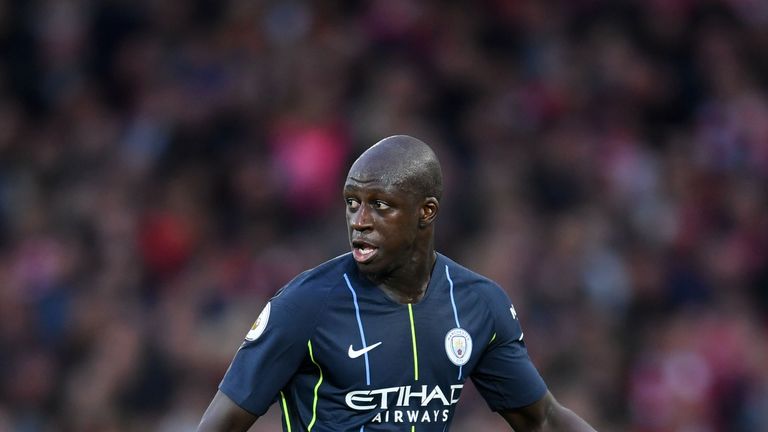 Guardiola has also admitted City will consider adding a specialist left-back this summer in light of Benjamin Mendy's injury problems.
The France international has made just 18 appearances for City since joining the club from Monaco for £49.2m in July 2017.
City turned to Fabian Delph last season to plug the gap on the left side of their defence while Oleksandr Zinchenko has been pressed into duty there this season. Both are natural central midfielders.
When asked if City will bring in another specialist left back, Guardiola said: "We survived quite well last season [without Mendy] and this season too but we are thinking about that yeah.
"We are going to put on the table both options."
Mendy has been out since having surgery on a knee ligament problem in November but Guardiola has confirmed he is back training with the squad and closing on a return to action.
"He is closer - not this weekend - but he is closer," Guardiola said. "He has had his third or fourth training session with the team. It is going well. Now it is time to get his best condition."
When asked if Mendy needs to consider altering his training habits or lifestyle in order to avoid another serious knee injury, Guardiola said: "No, he trains incredibly well. It happens. Hopefully, it has happened for the last time."