The rise of Manchester City: From bankruptcy to billions
Download and subscribe to the Transfer Talk podcast to listen to the full Garry Cook interview
By Declan Olley
Last Updated: 20/01/19 8:09am
Former Manchester City chief executive Garry Cook talks to the Transfer Talk podcast about that takeover, the failed move for Kaka and the secrets behind a host of star-studded signings...
Manchester City's 35-year trophy drought was over. They had beaten Stoke 1-0 to win the 2011 FA Cup.
Basking in the glory at Wembley that day was City chief executive Garry Cook.
Click here to watch the full interview with Garry Cook
He had overseen the appointment of the manager, Roberto Mancini. He had helped sign the winning goal scorer, Yaya Toure. He had orchestrated the noise around the captain, Carlos Tevez. And all of that had happened because he had brokered the biggest takeover in English football.
But three years before, such success was unimaginable for Cook.
"Within 10 days of being inside the football club - and my furniture was still coming in from Portland, Oregon - I thought I'd probably made a pretty big mistake," he recalls after leaving his role at Nike to become City's chief executive in May 2008.
The move fulfilled his "boyhood dream" of working in football, but it soon turned into a nightmare.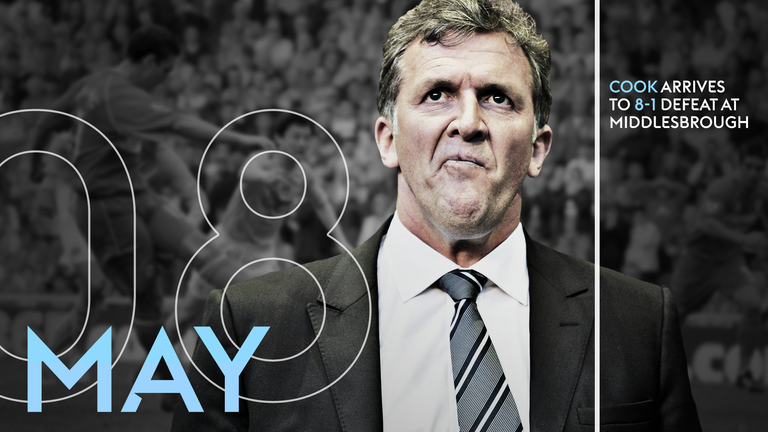 He arrived to see his new side humbled 8-1 at Middlesbrough on the final day of the season - a match that would be Sven-Goran Eriksson's last in charge with the Swede replaced by Mark Hughes.
Then there were huge complications off the pitch.
City's Thai owner Thaksin Shinawatra faced allegations of human rights abuses and fraud in his homeland that saw his near £1bn-worth of assets frozen. Shinawatra could no longer fund the club.
"It was a reality [that we could have gone out of business]," Cook reveals. "There was a bit of a road crash starting to happen as there were no revenues incoming because it all belonged to the banks.
"We had a lot of players to pay and we'd also started to sign some players and put deposits on them.
"It all started to go a little bit wrong and then you've got no investment capital coming in from the owners.
"That only ends in one thing."
But out of such dire straits came a spectacular takeover that changed the football landscape forever.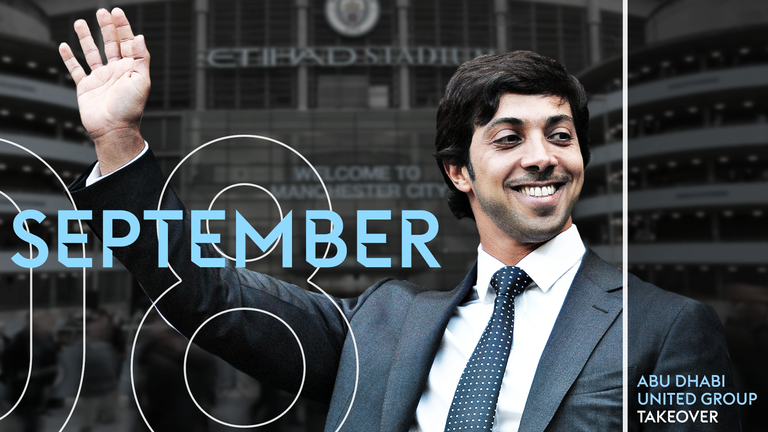 Cook brokered a £200m deal for Sheikh Mansour bin Zayed Al Nahyan's Abu Dhabi United Group to take control of City on September 1, 2008.
The move saw City become the richest club in the world.
"The deal was very quick," Cook admits. "And actually if you look back at it now, it was somewhat professionally naive on both parties.
"It was all a bit back of the napkin and a bit surreal really.
"It was a one page document that said 'We're going to buy a football club and can you make sure we get a marquee player at the end of the window'."
Cook was now scrambling around trying to sign a superstar for a middling club that had just finished ninth in the Premier League, were without a major trophy since 1976 and were completely in the shadow of their great neighbours, Manchester United.
"The biggest challenge was getting people to come to Manchester City," Cook admits. "It was very, very difficult to get people to sign for the club at the time.
"During that week, we created a list of marquee players around the world and we tried to identify anyone we could bring to the football club because, if you don't, the football club doesn't get taken over."
Enter Robinho.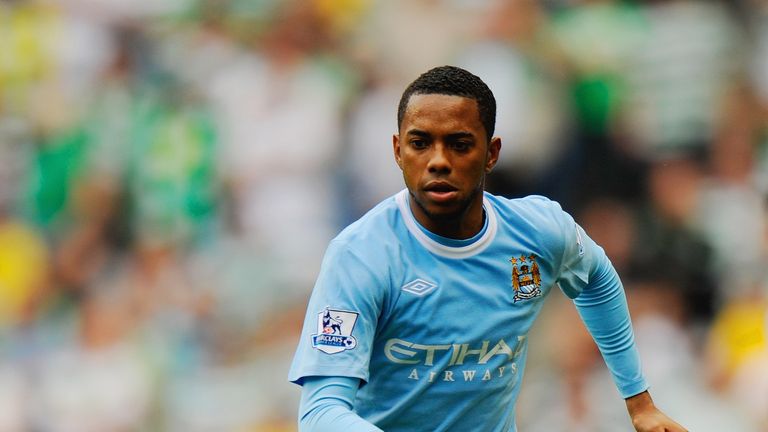 "There was an element of belief for him that he wasn't that sure who he'd signed for."
Cook on Robinho's deadline day move to City
On a crazy summer transfer deadline day that saw City fail in a move for Dimitar Berbatov - who joined rivals United - they did complete a £32.5m British record transfer deal for Robinho from Real Madrid under the noses of Chelsea.
Not that the Brazil forward knew who he had signed for.
While on international duty a few days after moving to the Etihad, Robinho infamously said: "Chelsea made a good offer for me personally and good for Real Madrid, and it was accepted. Chelsea? No, Manchester. Sorry."
It is a situation Cook now laughs about.
"Robinho signed for us while he was in London so he clearly wasn't on his way to Manchester," he jokes.
"There were a couple of clubs that were after him and there was an element of belief for him that he wasn't really that sure who he'd signed for."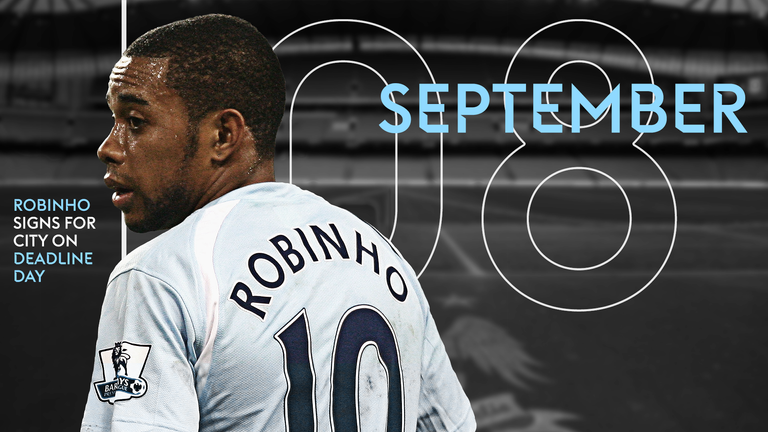 The new owners had their star acquisition and having been impressed with his start - 12 goals in his first 19 games - they were hungry for another marquee signing in the 2009 January transfer window.
But they wanted a true global superstar, they wanted a signing that would shake football to its very core and they wanted Kaka.
The AC Milan playmaker was the world's best player in 2007 when he helped the Italian club to win the Champions League. So, when an agent got in touch with Cook over the Brazilian's availability, City went all in.
Click here to listen and subscribe to Transfer Talk via iTunes
"We sat down with AC Milan and we signed a document that sold the player to Manchester City, so we'd bought him," he says.
"We sat down with him and his father and we discussed the terms, but it didn't appear that he was aligned with where he wanted to go.
"The whole story got played out in the media and Kaka was waving his AC Milan shirt out on his balcony and at that time you think we may have been used.
"Publicly he's said he wasn't convinced and I think that's a fair assessment.
"I actually caught up with him at Robinho's wedding in Sao Paolo and asked him why he didn't come, and he said 'I was at AC Milan and I had Manchester City, what would you do?' and he's right."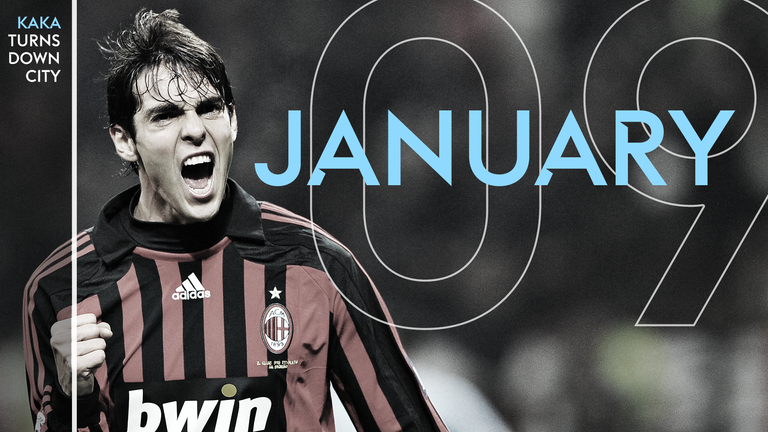 Six months later Kaka joined Real Madrid in a then world record £56m deal, and there was more disappointment for City that summer as they failed in their pursuit of Chelsea captain John Terry.
But City made up for those knock-backs by signing one of their rivals' best players.
"I found out that we were signing Carlos Tevez when I was watching the European Cup final between United and Barcelona in Majorca," he recalls.
"I got a call from Khaldoon Al Mubarak [City chairman] who said 'some conversations have been taking place and it looks like we're going to do it'.
"I didn't really know much about it, but when we got out to Abu Dhabi a lot of the work had already been done so I took a few of our guys out there and we closed everything for them."
Tevez's defection from United to City presented Cook with a PR open goal.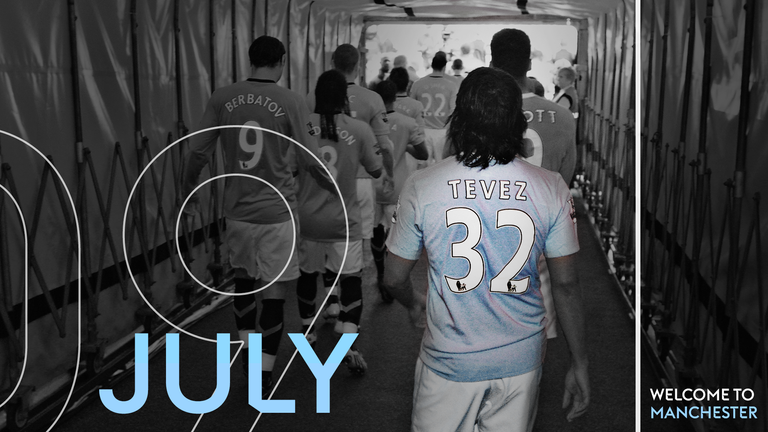 He gave the green light to have a huge poster put up near Old Trafford of the Argentine celebrating in blue with the words 'Welcome to Manchester'.
United's noses were put out of joint.
He says of that infamous poster: "The football fans at Manchester City just loved it and sometimes you just have to serve the fans. Manchester's full of humour and this was humorous, it was tongue-in-cheek.
"It captured the world's imagination."
If City were making a stir in the transfer market, they were not doing so on the pitch.
Sitting sixth in the Premier League and having won just two of their last 11 league games, manager Hughes was sacked in December.
"I think quite rightly Mark was very angry," says Cook. "One of the big regrets I have was the way our relationship with him ended.
"I didn't handle it particularly well. I was caught in the moment of trying to drive the ambition of the football club."
Roberto Mancini was the man tasked with getting the best out of the multi-million pound squad assembled during Hughes' 18-month reign.
But Cook admits the Italian was not their first choice.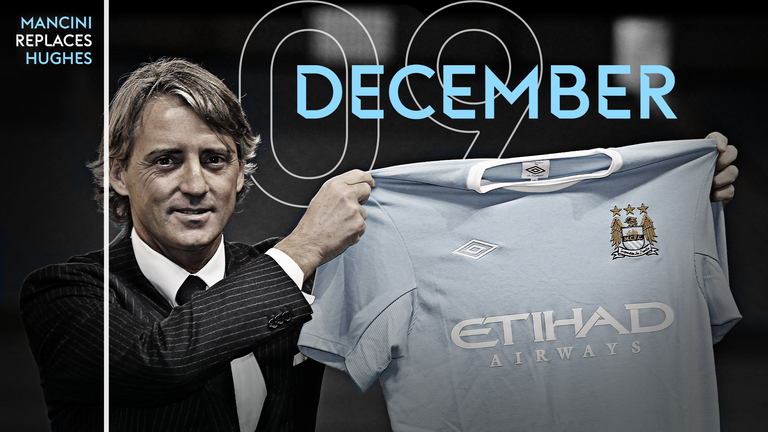 They sounded out Chelsea manager Carlo Ancelotti, Barcelona head coach Pep Guardiola - "at that point in time it was a no" - and even Inter Milan manager Jose Mourinho - "his guys told us: 'Not now, and maybe never'".
Those rejections led Cook to the man Mourinho had replaced at Inter - Mancini.
"We needed the ultimate leader with a winning mentality and Roberto had that," he says. "The beauty of Roberto is that he wasn't associated with any football club at that point in time.
"We'd spoken to Inter Milan on a couple of occasions about various players and I had dinner with their sporting director Marco Branca in Milan and I asked him a lot of questions about Roberto.
"You get to know how somebody is going to operate by virtue of where they've been.
"It's never 100 per cent wonderful."
Initially it was not. City ended the season without a trophy and missed out on a Champions League place finishing fifth, three points behind Tottenham.
But that setback drove a summer that Cook describes as "the single biggest dynamic change" at the club with the signings of Yaya Toure (£28m) and David Silva (£24m), two players Mancini desperately coveted.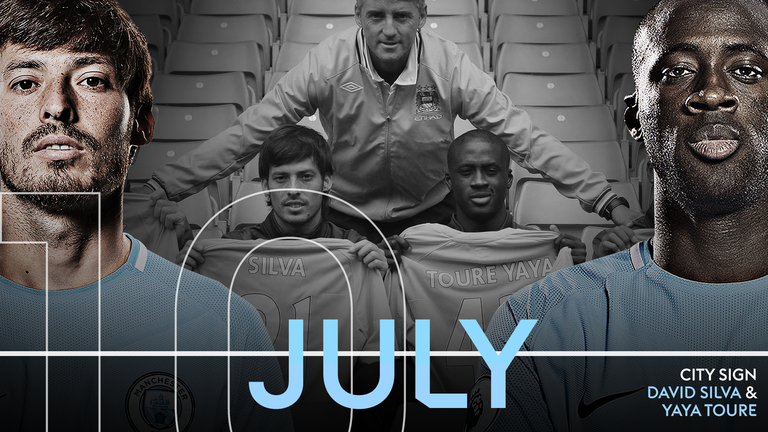 The Italian though, did not want Silva's Valencia team-mate David Villa, who the Spanish club were offering in a double deal with Silva.
City would eventually sign a striker from Spain a year later - Atletico Madrid's Sergio Aguero (£31.5m).
"I have to say," Cook admits, "while it was a great opportunity and Roberto wouldn't have said no, the decision to sign Aguero was Khaldoon Al Mubarak's.
"He was the one ultimately responsible for bringing in Aguero."
But before the Argentine could score arguably the Premier League's most dramatic goal to secure City's first title in 2012, the club needed a taste of silverware.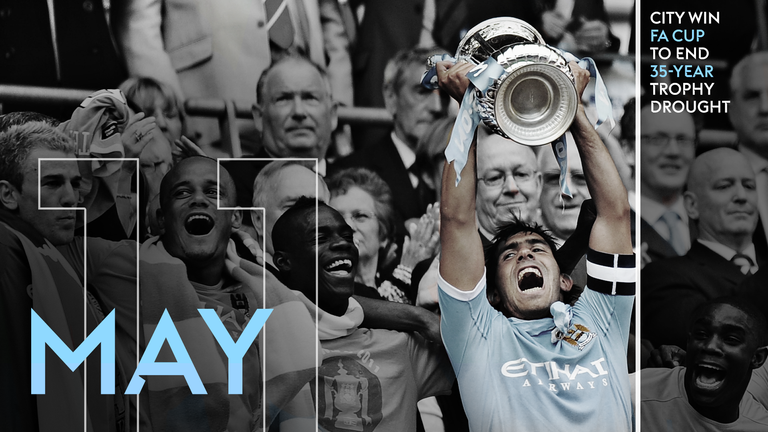 Cook - who missed out on that title following his resignation in September 2011 - returns to that triumph at Wembley eight years ago.
"That day changed the whole dynamics of what we were about," he says. "Brian Kidd [City assistant manager] made one comment to me - 'Garry, when you win the first one, that's the catalyst that helps you win the rest.'
"I think that that FA Cup win is more symbolic than anything else that we've done in the last 10 years, only because of what it created and the way it changed the culture and the mentality of the club."
Garry Cook was speaking exclusively to the Sky Sports News Transfer Talk podcast. Download the full episode on iTunes or Acast - or watch it On Demand on Sky Sports or YouTube.