Pep Guardiola has said it is "impossible" for him to leave Manchester City to join Juventus - unless he is sacked.
Reports in Italy had suggested that Guardiola was in line to replace Massimiliano Allegri in Turin this summer and sign a four-year deal.
But the City boss moved quickly to stop the speculation when speaking after his side's 3-1 home win over Watford on Saturday.
"I have two more years here and I am going to move? Impossible," he said.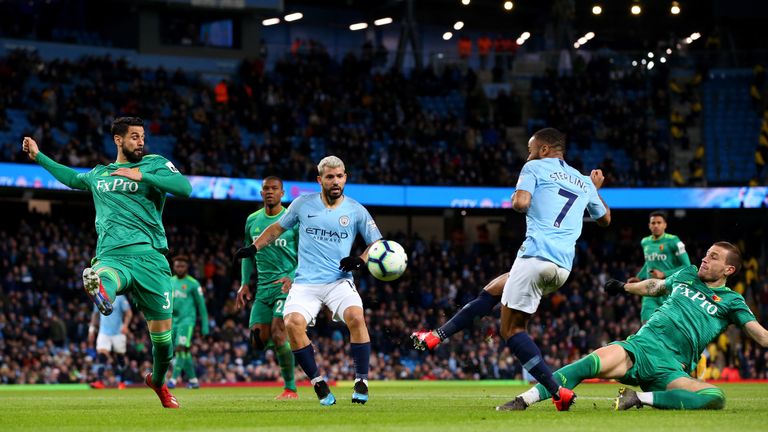 "Except if they sack me. Then after, I go home. But if Manchester City want me I will stay for two more years and hopefully another one.
"I am not going to go to Juventus in the next two years."
He added: "I know today that social media has influence but I don't understand, believe me. I don't understand.
"Why when someone says something on Twitter do the big newspapers say that for the next four years Pep is going to Juventus?
"I don't understand why the people saying I am going to Juventus don't try to call the club or call myself or call my agent or Juventus or Massimiliano Allegri. I feel so sorry for Massimiliano."